Will & Woody know that cooking can take a bit of skill…and focus.
Did you burn those prawns because you were too busy playing backyard cricket?
Over cook the roast on a special family dinner?
Or did you do the ultimate faux pas and feed the vegetarian a meat sausage?
We want to know your dinner disaster that desperately needs a do over.
Will & Woody have teamed up with Barbeques Galore for the ultimate redemption meal! Overcome that Barbeque anxiety and tell us what you made a dinner disaster of.
Because thanks to Barbeques Galore, Will & Woody could be helping you prove to everyone that you're the Barbeque King by recreating your disaster into a winner!
Become The BBQ Legend you were born to be with Barbeques Galore.
Tell us below what meal deserves the ultimate Barbeque Do over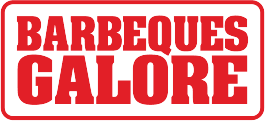 Entry Form
If you're having trouble submitting your entry, please let us know.