This week it's all about the kids!
It's time to put a spin on Australia's Easiest Quiz, with KIDS' WEEK … just in time for the Spring School Holidays!
Do you know how many wheels are on a car? Or what the opposite to left is?
If the answer is YES and you are a kid – you could be $100 richer and receive a great Science pack and family pass to TwistED Science Mo​orabbin, with Will & Woody's Easiest Quiz in the World!
All you have to do is answer 10 super easy questions correctly, in 30 seconds, for your chance to win.
Playing weekdays, at 5pm with Will & Woody!
TwistED Science: Jam packed with interactive stations encouraging hands on family fun for all ages and abilities | twistedscience.com.au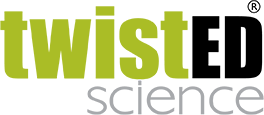 Entry Form
If you're having trouble submitting your entry, please let us know.