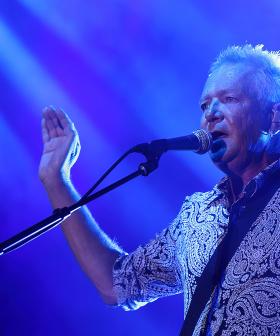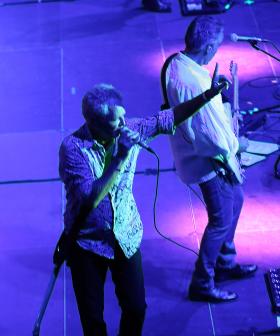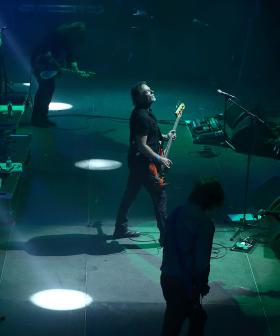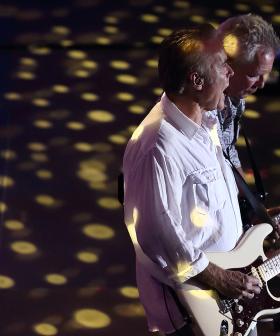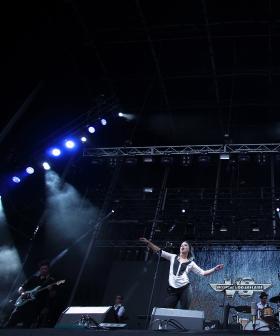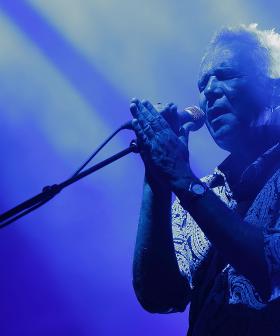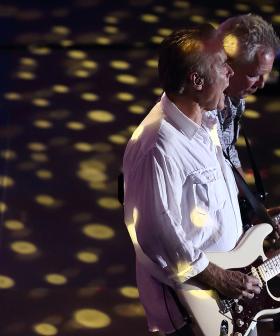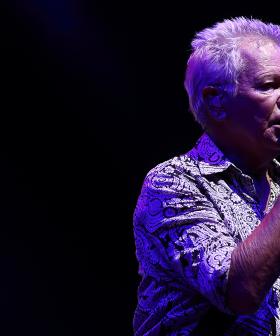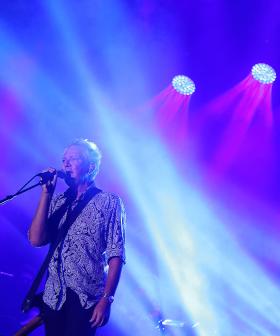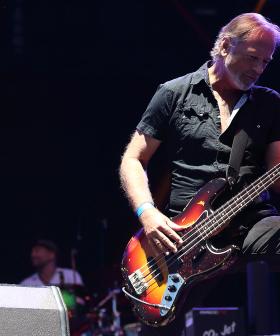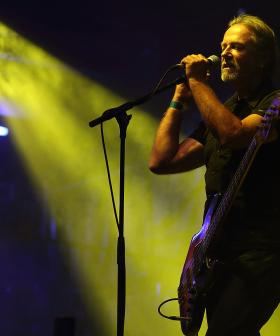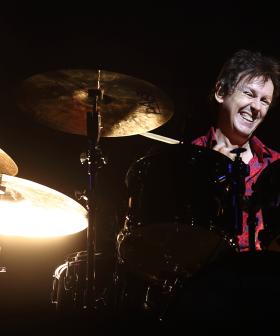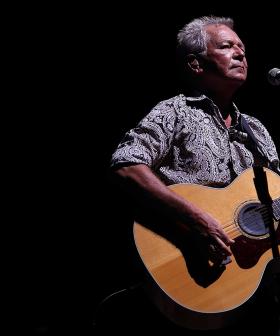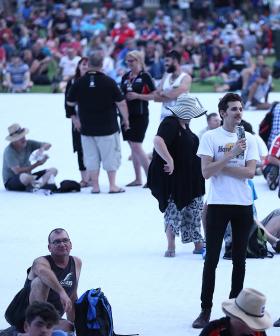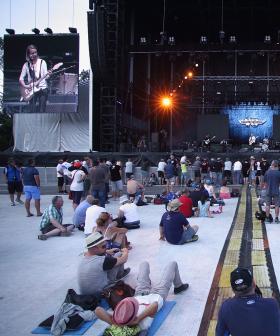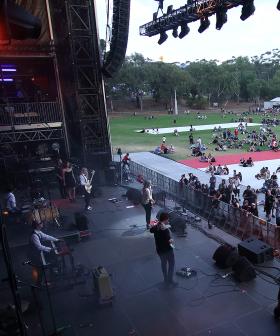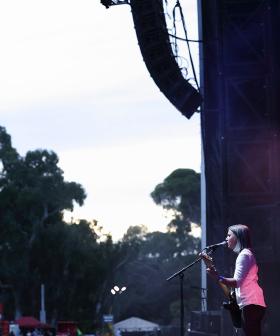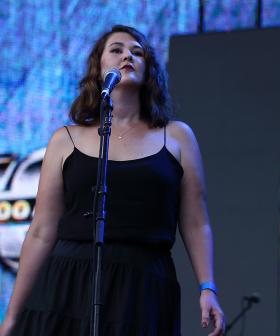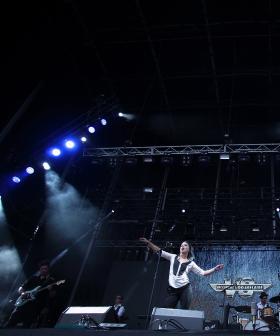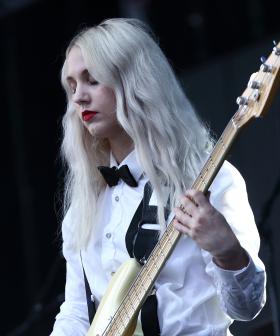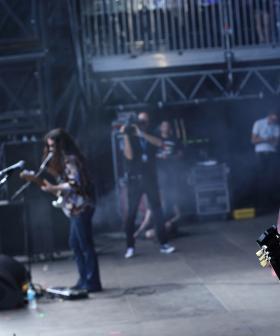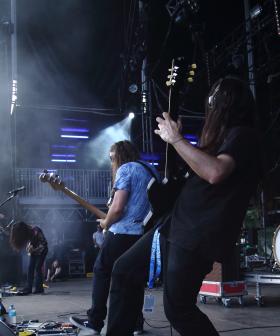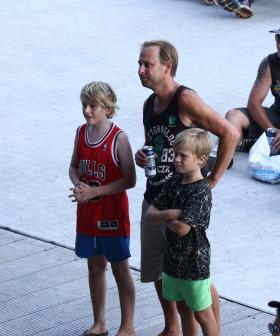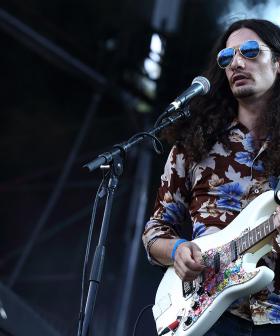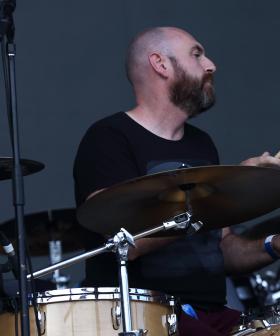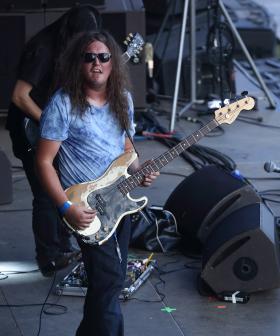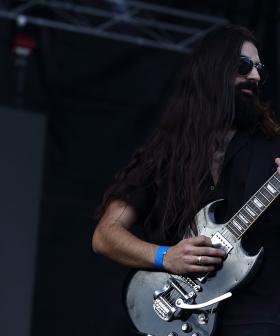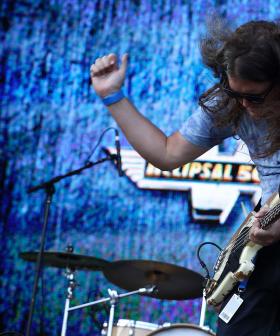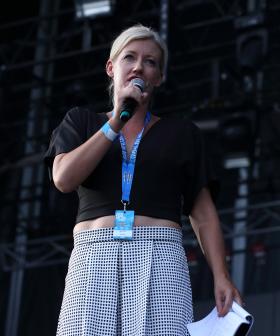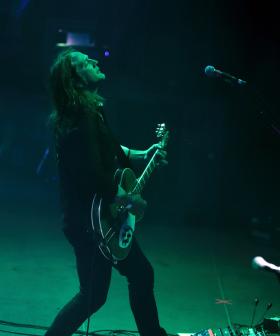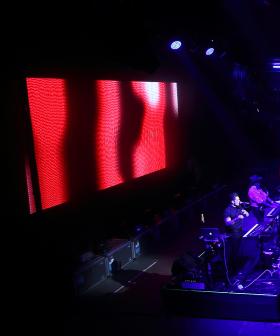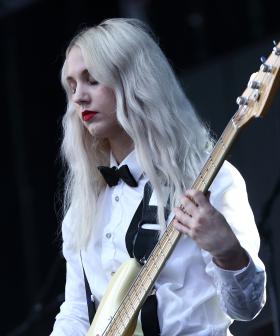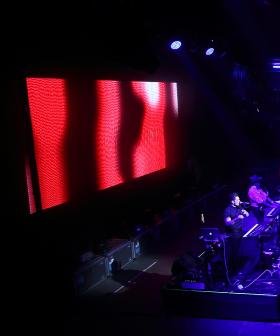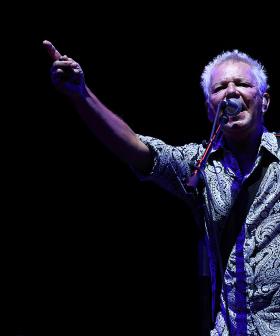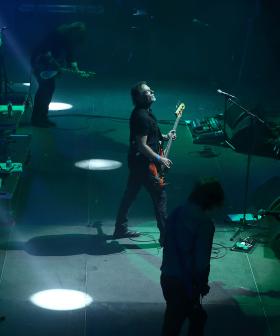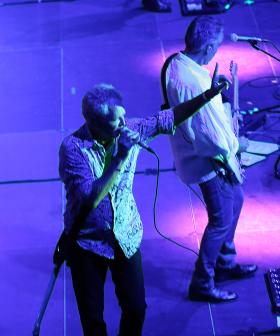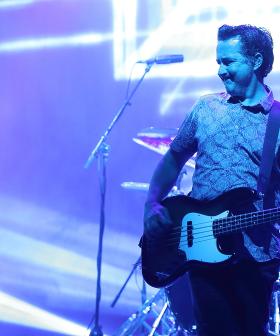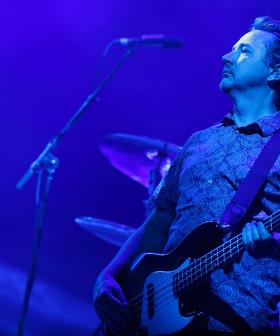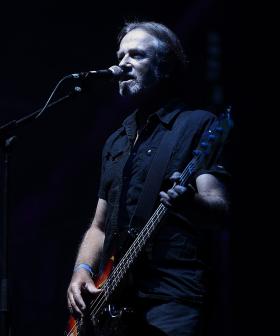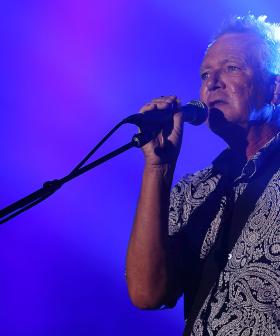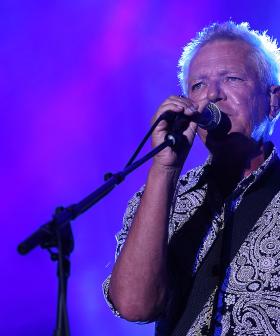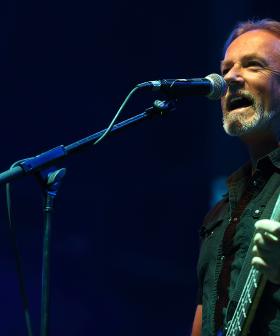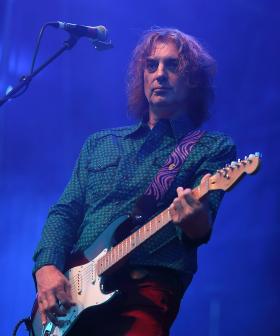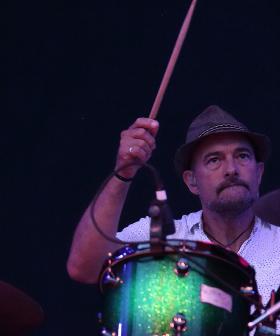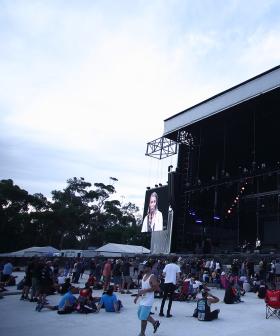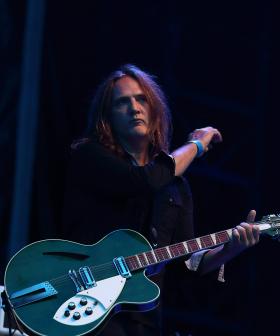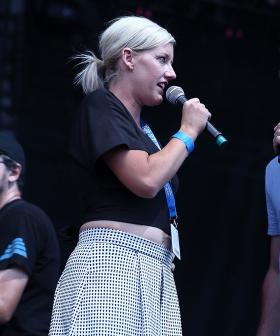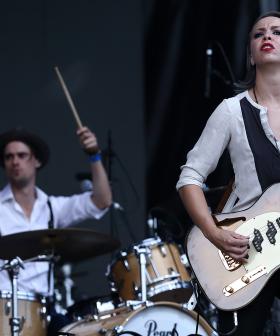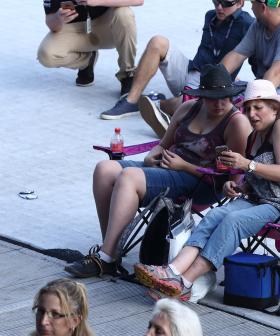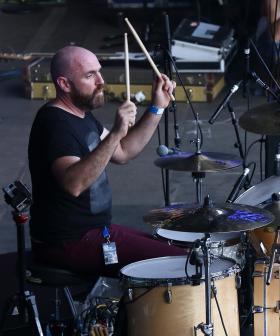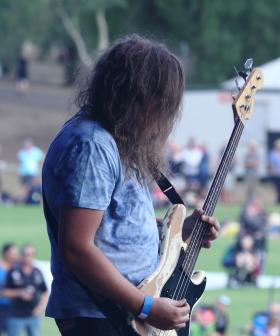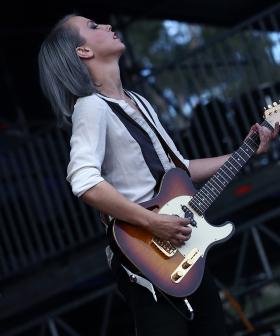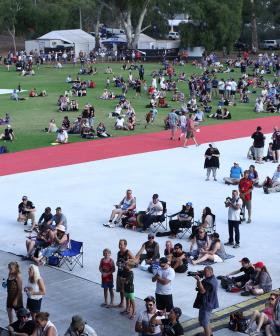 (Words – Ian Bell, Photos – Rodney Magazinovic)
I do feel a bit sorry for the Clipsal organizers in some ways. Not about the car racey thing, as that has never been of interest to me, especially at this time of year. Too much art, comedy, burlesque and rock'n'roll for me to be paying attention to cars whizzing by in what seems like some kind of circle. I understand it is a thing and a thing that a lot of people get something out of. It's just not my thing. The only times I have been to the Clipsal is to see bands I like. But I do feel sorry for the folks organising the after race concerts because they just can't win in many respects. If they book massive mega-bands like the Motley Crue/Kiss double header a few years ago, there is kind of one event inside another one. The audience for the race isn't usually very invested in a concert after a whole day baking in the sun, drinking beer and leering at grid girls. And the audience who want to see the bands, no matter how good they are, have to weigh up how much they want to see that band against how much they don't want to go to the Clipsal. Which makes it difficult to find the right bands to do the three major concerts on the Friday, Saturday and Sunday nights. I mean, you can't have three Cold Chisel concerts every year!
This year the Friday night was dance music with DJ's and headlined by current Triple J favourites, Peking Duk. The Sunday was Black Sorrows, Pete Murray and Matchbox 20 front man Rob Thomas headlining. Saturday see two of the greatest Australian bands from the 1980's with two new and exciting original Adelaide bands to open.
Glass Skies prove a great pick to warm things up. With their Deep Purple-esque stoner rock, they lull the bogans into head nodding and thinking 'Hey these blokes are alright 'ey?'. Only to be snapped back to confusion when the singer uses some Optimus Prime vocal effect to say "THANK YOU CLIPSAL" between songs. I'm sorry I didn't catch their whole set but I was over in the Movie Cars tent looking at the MonkeeMobile and the 1968 Batmobile. Truth be told, the only cars I was interested in today.
Koral & The Goodbye Horses likewise quickly won over the growing audience with their blues based rock. They have been building quite a following round town and kickin' some serious butt. The full blown production concert stage today is pretty different to the Grace Emily, but they rise to the occasion with gusto and grab people's attention by the scruff of the neck. Over an impressive (if short) five song set, they instantly show themselves to be a tight, confident seven piece. Pony gets things going. Koral (Chandler) is an impressive front person, at times, rockin', emotional, raw and playful, she treats the stage like her own personal domain like a Suze De Marci or Sarah McLeod. I Wanna Go Down, Been Down and the emotive Little Sister are all indicators that this is a band to watch. Finishing off with the exceptional Give Me Nothing, they blow a few kisses and wave their goodbyes.
It must be said that the running of tonight's show is immaculate. The sound is great and the change over's efficient and quick.
Just before The Church take to the stage, there is a bunch of Clipsal guys close to me, who are very hammered. They are grabbing each others buttocks and hitting the hats off each others heads and generally being the cliché of what people think of as the race bogan. One of them has a Ned Kelly tattoo, they are all wearing singlets, shorts and stumbling into people and being 'yahoos'. It occurs to me that back in the 80's fans of both headline bands would probably have been chased and beaten by the fans of this car race. Steve Kilbey from the church wore eyeliner and paisley shirts and what kind of a name is Iva for a bloke? Fortunately they seem to have come around and the first half of The Churches set is well received. Peppered with classic psych-pop jangle hits like Almost With You and the brilliant Unguarded Moment, they sound majestic. Kilby is joined by original line-up guitarist Peter Koppes and former Powderfinger guitarist Ian Haug and drummer Tim Powels (who used to be in The Venetians – remember them? I do). For a show where the audience is a lot broader than their own shows they could have possibly stuck to a few more recognisable songs, but they get to Under The Milky Way and all is forgiven with lighters out, a sea of cell phones and a big sing-a-long.
No such issues with Icehouse who pull out all the stops with a world class sound, top notch concert production and a crowd pleasing set list. Iva Davies appears from the wings playing an acoustic guitar teasing with a short part of Great Southern Land which morphs into the song Icehouse. It was the title track of the first Flowers album released in 1980 and within a year they would be major stars in Australia and had built a strong fan base in the US, UK and Europe, before changing their name to Icehouse in 1981. Right from the start Davies and his band mates had their heights set further afield than just Australia and had considerable success all over the world. Mr Big from the Measure for Measure record in 1986, is followed by the cruisey Hey Little Girl their 1982 hit that was top twenty in half a dozen countries around the globe. I've been reminded in the past few week of just how terrific the standard of Australian pop music was in the 1980's. Pseudo Echo, Real Life, Icehouse and of course INXS, were all making records as good as anything coming out of the US or Europe. Contemporary sounds, videos and looks. Crazy (from Iva's ultra-mullet era) was top ten in the USA and Australia and judging by the cheer it gets tonight, still top of the charts in people's hearts.
A few years ago I saw Sade and joked to my wife that there must be an apartment block in LA somewhere full of out of work '80s saxophone players', in dorm rooms full of bunk beds filled with guys polishing their instruments waiting for the phone to ring. "Hello? Tina Turner is going on tour – sure, sure I'll go and tell Tim Cappello to get himself oiled up and on a plane.". "Hello? What's that they are doing a dubstep remix of Baker Street? I'll see whose available!". It's a particular sound that you do not hear in new music any more, but clearly somebody has called the Hotel Hot Sax (probably in Sax Francisco right?), because that sound is featured heavily on a lot of these songs and provided ably by Glenn Reither (who to be fair has been in the band for a decade). The smooth eighties groove continues with No Promises from the musical Boxes, which did better in the mainstream American charts than anywhere else including Australia.
Fatman is again from The Flowers album and a nice inclusion for the long term fans. As they start Electric Blue a huge cheer goes up. I understand people love this song. Like, go out of their minds, love it. I never really got it. It is easily my least favourite Icehouse song. I have been filling my life with music for, well never you mind how long I have been filling my life with music, let's just say AGES and I understand you can't like everything and sometimes perfectly good songs don't appeal to your ears but then they can creep into your brain and you don't mind them and then one night it's four o'clock in the morning and you are at La Sing belting out on the karaoke like your life depends on it. When this song came out I was listening to The Smiths, Hoodoo Gurus, The KLF, Run DMC, Transvision Vamp and The Go-Betweens. Electric Blue was one of those Countdown songs that seemed to be in the charts forever and the mullet was now occupying several suburbs at a time, so I rejected it out of hand. But tonight, I am having a La Sing moment. Tonight, here under the balmy summer night, a breeze coming in to cool everybody down after a sweltering race day, Electric Blue is glorious.
Earlier in the night I had noticed the high harmonies of the keyboard player up the back with the impressive quiffed hair. He shares the vocals with Iva on Touch the Fire. Steps up front for an all acoustic Street Cafe and then takes the lead vocal on Man of Colours. He plays guitar, keyboards and his voice is beautiful. I mean, holy crap what a great voice. He's got the good hair, the muscled arms and the amazing voice and by the time he is half way through Man of Colours I have a big man crush. His name is Michael Paynter and he has been with Icehouse for five years. It is the kind of voice that you rarely hear these days, strong and melodic, with a minimum of vocal acrobatics that often turn a good singer into a show pony. Not dissimilar to John Farnham in some respects. I don't always like the songs he sings, but damn that guy can sing everybody under the table even in his mid 60's. I did a bit of Googling when I got home. Seems Paynter had released some CD singles, tour with Miley Cyrus and The Veronicas out in the (one with The Veronicas singing on it), and appeared on series two of The Voice in 2013. I don't watch The Voice, but this guy has talented written all over his face. If you go to YouTube and look up "Michael Paynter Man of Colours" you'll find a good clip.
There is a happy community sing song on Miss Devine. Another classic power ballad in Don't Believe Any More. A fantastic and atmospheric Great Southern Land leads us to Across The Border. The smash through a fantastic version of the T-Rex anthem Get It On (Bang a Gong) which sets the tempo for the high octane closers of I Can't Help Myself and We Can Get Together.
They return for a double punch with Sister and Nothing Too Serious. Sister was a fantastic song on the first album, but was never a single. While the rocking Serious was the fifth single of the Man of Colours album. Throughout the show there has been video effect on the big screens, virtuoso performances on the stage, and one of this countries finest singers delivering a Cadburys assorted box of musical chocolates for everybody to enjoy.
The Clipsal definitely got this after race party correct!