The 2018 iHeartRadio Jingle Ball was the gift that kept on giving.
Taking the stage at the Big Apple's iconic Madison Square Garden this year were superstars including Cardi B, Shawn Mendes, Camila Cabello, Calvin Harris, G-Eazy, Dua Lipa, Khalid with special guest Normani, Alessia Cara, Meghan Trainor, Bebe Rexha, Bazzi, Sabrina Carpenter, and MONSTA X plus more surprise guests and presenters.
Not only were there so many amazing performances on stage, there were also all of the unforgettable moments that happened backstage. From dance battles, to your favorite stars mingling and hanging out backstage together, take a look at all of the best moments from this year's iHeartRadio Jingle Ball below.
Shawn Mendes Gave His First Performance Following His First Grammy Nominations
There is nothing holding Shawn Mendes back. The same day the Canadian singer/songwriter found out he was nominated for two Grammy awards (his first Grammy noms ever!), he also played to a massive crowd at New York City's iconic Madison Square Garden during iHeartRadio Jingle Ball.
During his set at Jingle Ball, Shawn performed a number of his biggest hits from his (now) Grammy nominated new self-titled album, as well as fan favourites from previous albums. Fans were treated to "Holding Me Back," "Lost In Japan," a "Use Somebody/Treat You Better" mashup, and "In My Blood." And, right before singing "In My Blood," he stopped to tell fans what a whirlwind day he had saying, "I feel like I've been walking on clouds all day. This is a perfect way to end the day."
Cardi B Talks Family During her First Performance Since Split From Offset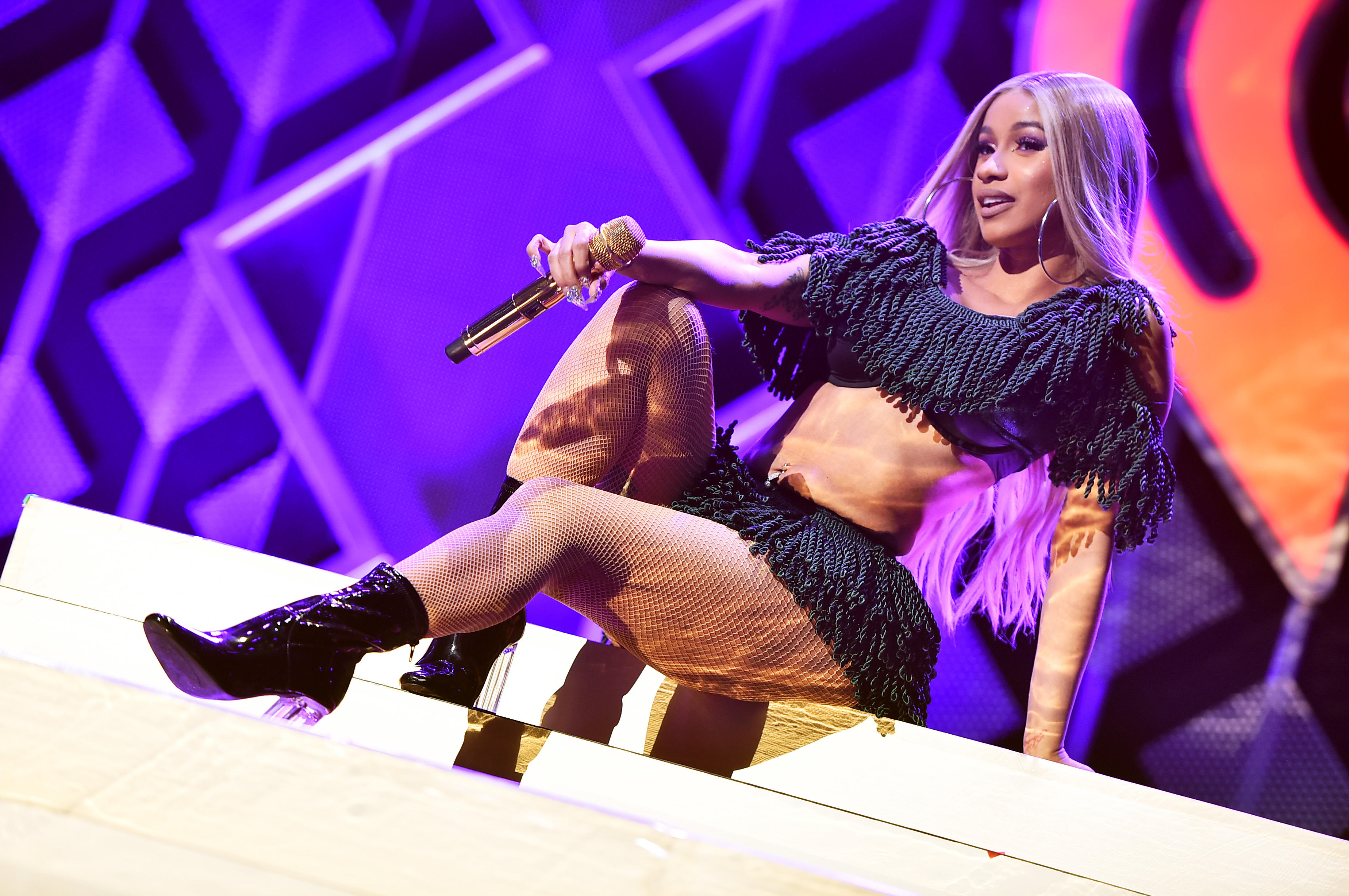 Cardi B is not letting her personal life drama get in the way of her thriving career. While she made no mention of her break-up during her 2018 iHeartRadio Jingle Ball performance, Cardi made it clear that she is focusing on her loved ones this holiday season, especially her soon-to-be five-month-old daughter Kulture, who will be celebrating her first-ever Christmas.
Camila Cabello and Bazzi Performed "Beautiful" Together For The First Time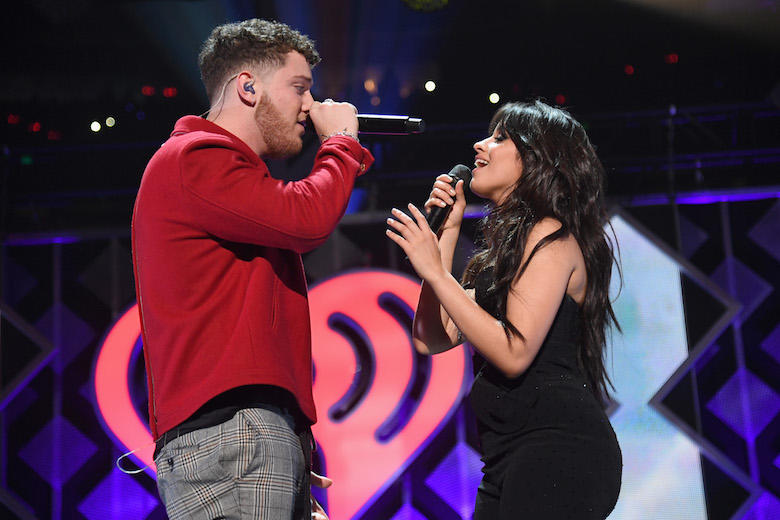 Bazzi and Camila finally gave us the "Beautiful" performance we've been waiting for. The singers hit the iHeartRadio Jingle Ball stage for the first time together to perform their smash hit, "Beautiful" with Camila joining Bazzi for his action-packed set, and we have to say, their chemistry was off the charts. (Not to worry, we know they're just friends!)
Camila Cabello Brought The House Down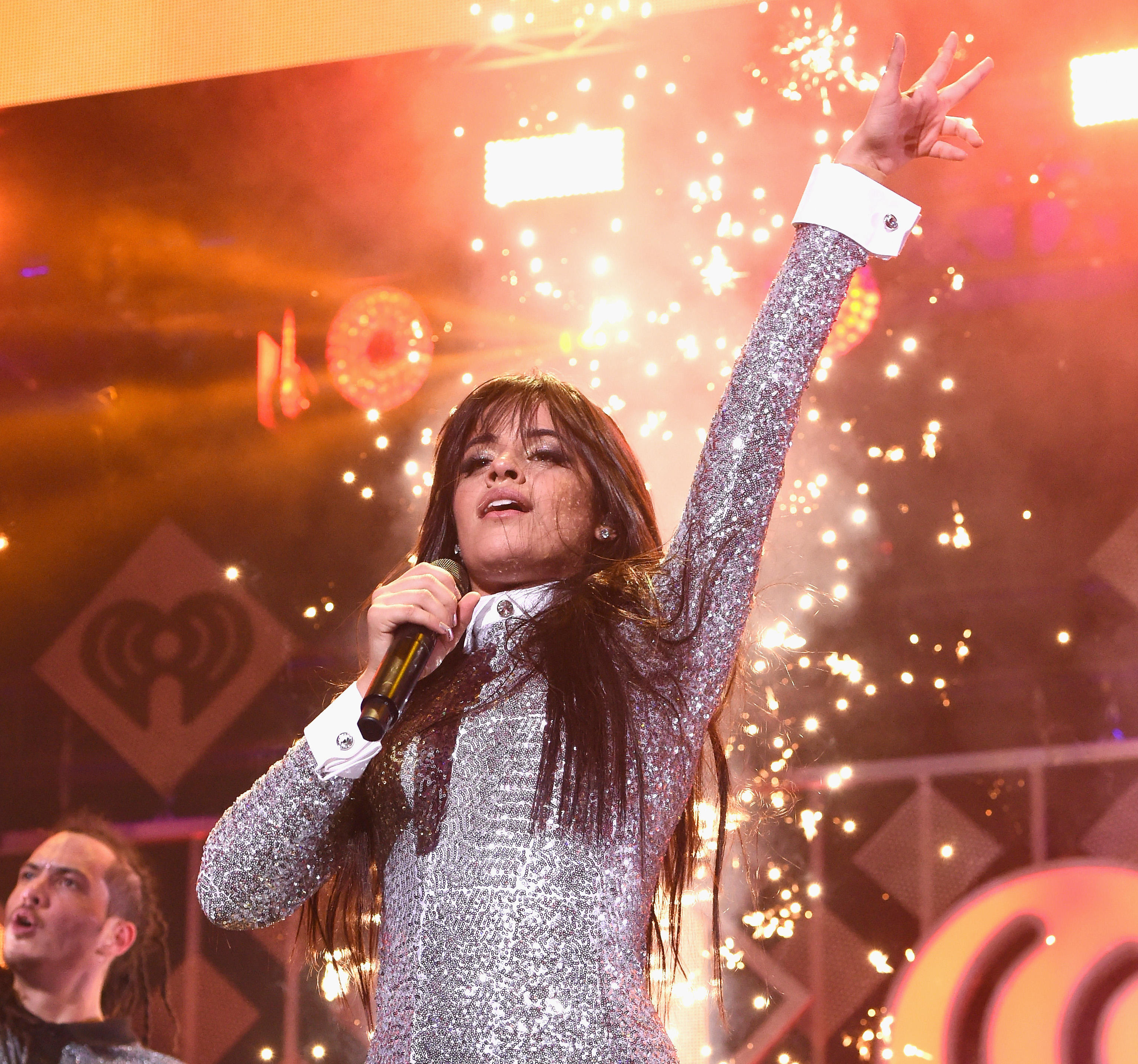 Camila came out the gate with a high energy performance of her hit "Never Be the Same." And let me tell you, that was just the start of my fandom. She then went on to absolutely slay my life with a performance of "Inside Out" and "Bad Things." (Did I mention her choreography was dang-near Beyonce level, seriously?) With her expert-level booty shaking paired her Miami swagger, Camila had me (and all those around me) doing a double take.
The Miami native slowed things down when she went into a mash-up of Elvis Presley's "Can't Help Falling" and her track "Consequences." To end her killer set, Camila brought the entire audience to its feet as she performed "Into It" and her mega-hit "Havana."
Khalid and Normani Were Absolute Friendship Goals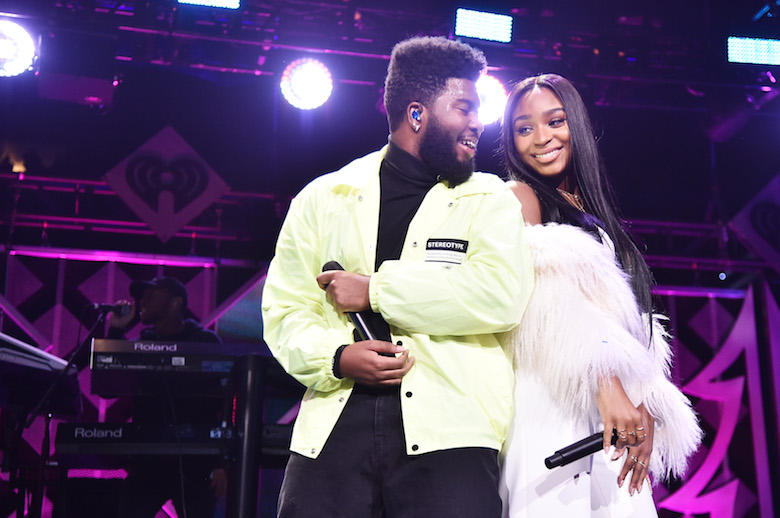 This year, Khalid teamed up with Normani to release their hit collaboration "Love Lies," during the 2018 iHeartRadio Jingle Ball. Any fan of these two already know what great friends they are, but during their Jingle Ball performance, they were absolute (and adorably) friendship goals. Khalid kicked off the song and was later joined by Normani, who looked gorgeous in a winter white outfit.
Photos: Getty Images, Todd Owyoung for iHeartRadio