As the potentially devastating Hurricane Florence lashes the North Carolina coast, an unlikely star has emerged.
Or, should we say, 52 stars.
Richard Neal's YouTube livestream of the storm, taken from the Frying Pan Tower, which sits just over 50kms off the coast of Wilmington, North Carolina, has been has been drawing tens of thousands of viewers.
But it's the flag that most are interested in.
The flag even has a name: Kevin.
And Kevin is copping one helluva shredding.
Kevin has his own Facebook page and Twitter.
To those of you betting on when my lower three stripes will blow away, shame on you! #kevintheflag #standwithkevin #fightforkevin

— kevintheflag (@kevintheflag) September 13, 2018
👑KEEP CALM and TRUST KEVİN! #standwithkevin #kevintheflag @kevintheflag

— Klaus (@KurtulussEmre) September 14, 2018
And darkness descends. You will see me waving in the morning! I AIN'T GOIN NOWHERE!

— kevintheflag (@kevintheflag) September 14, 2018
Stay Strong, Live FOREVER. @kevintheflag we watch as you rip and tear, we hope for the best. Know that you will live forever in our hearts. pic.twitter.com/CEUGwBel8l

— Ben Maddox (@leatherneak909) September 13, 2018
#standwithkevin #kevintheflag #fightforkevin pic.twitter.com/cfiQadhNwP

— an actual cat (@cremebrulegs) September 13, 2018
I have been followed, and therefore blessed, by @kevintheflag. Stay strong, brave flag. pic.twitter.com/sXjfWtCkJk

— Kate Allison (@kallison2690) September 13, 2018
At last look, not only was it nighttime in NC but this was the last we saw of Kevin before the feed cut out: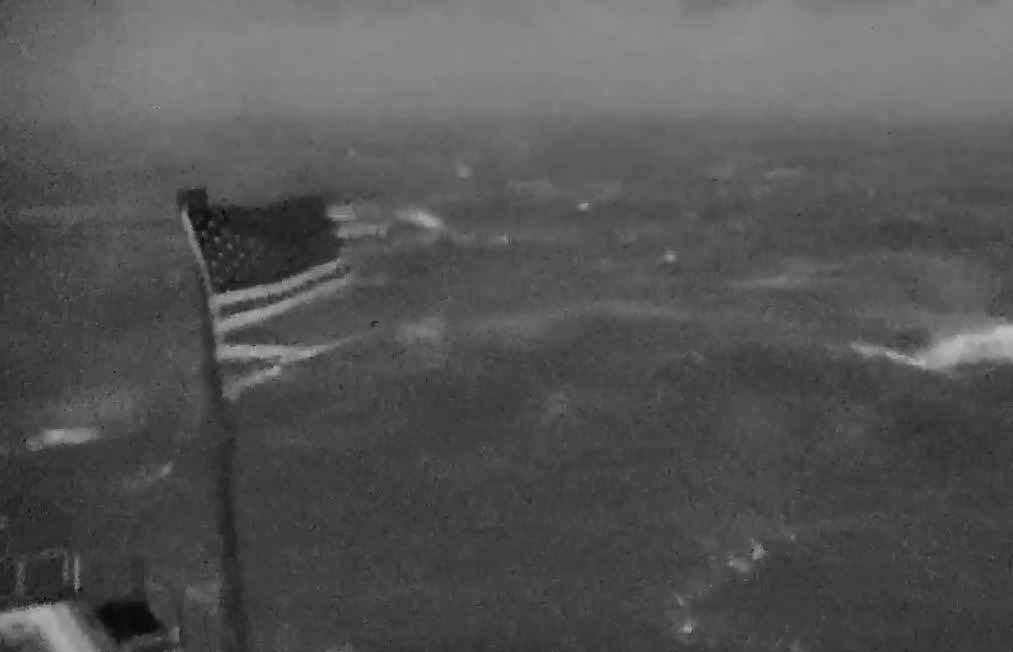 Be strong, Kevin.
*
We've mentioned the concept, and the popularity, of 'slow TV' before.
Remember SBS's The Ghan? Of course you do.
Want more? Listen to one of our favourite moments from Erin Phillips & Soda – Tune in weekdays from 6AM on Mix102.3!