They said it was ridiculous, that it couldn't happen, that the legal department would shut it down before they got to the starting line.
But on Thursday lunchtime, Mix102.3 breakfast hosts Jodie and Soda held the craziest event they've ever attempted.
And it could not have gone better.
It was Jodie and Soda's BONDS Baby Race at Westfield Tea Tree Plaza. Watch it unfold in the video above.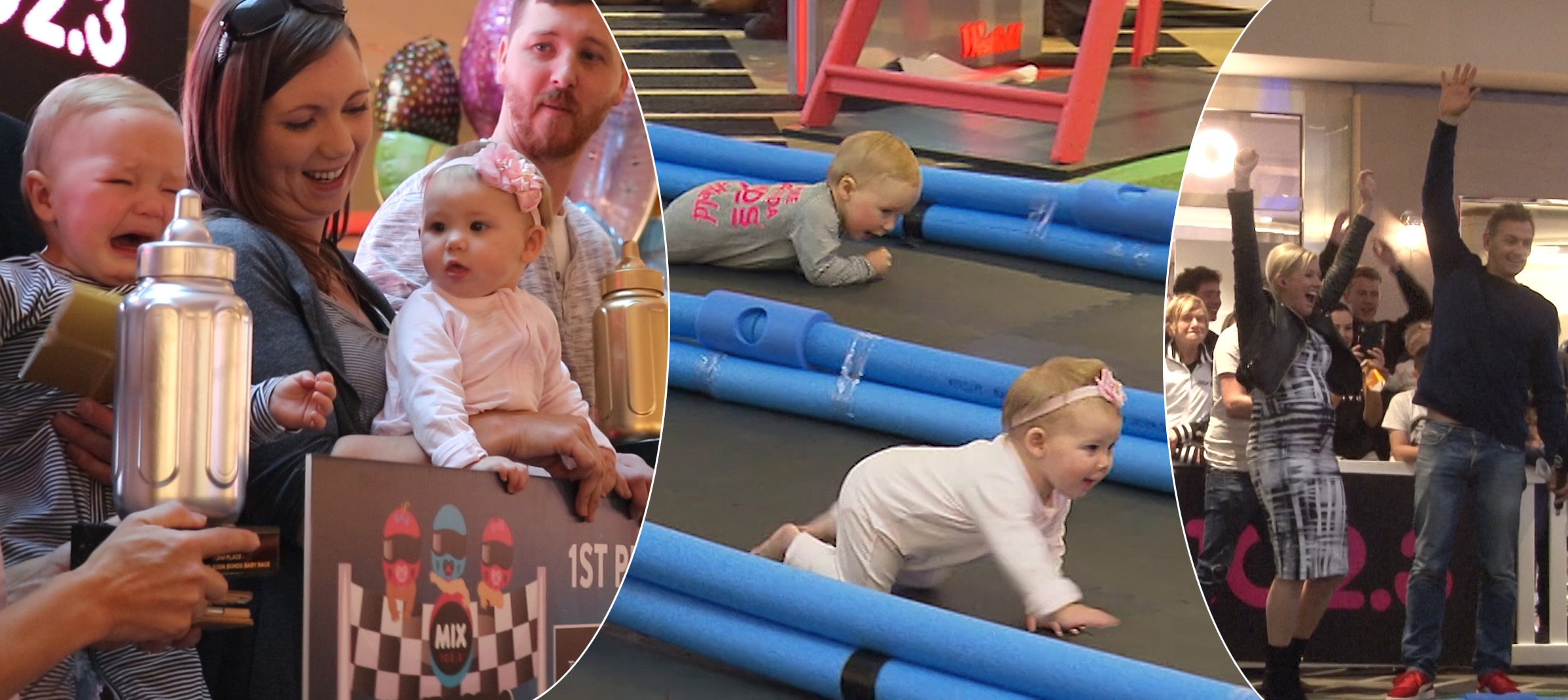 Five babies aged under one year and unable to walk were handpicked from hundreds of entrants for the one-off race.
"My goodness, Mark Soderstrom, that was everything I ever dreamed of and more," Jodie told Soda as the last baby crossed the finish line.
MEET THE BABIES: The five finalists in Jodie and Soda's BONDS Baby Race
It had been the brainchild of pregnant Jodie Oddy… one she never thought would actually come to fruition.
But when BONDS came on board to offer the winner of the race $5,000 to spend on BONDS gear, suddenly the race was a distinct possibility.
Westfield Tea Tree Plaza made sure we had the perfect venue, not to mention two $500 Westfield vouchers for second and third place.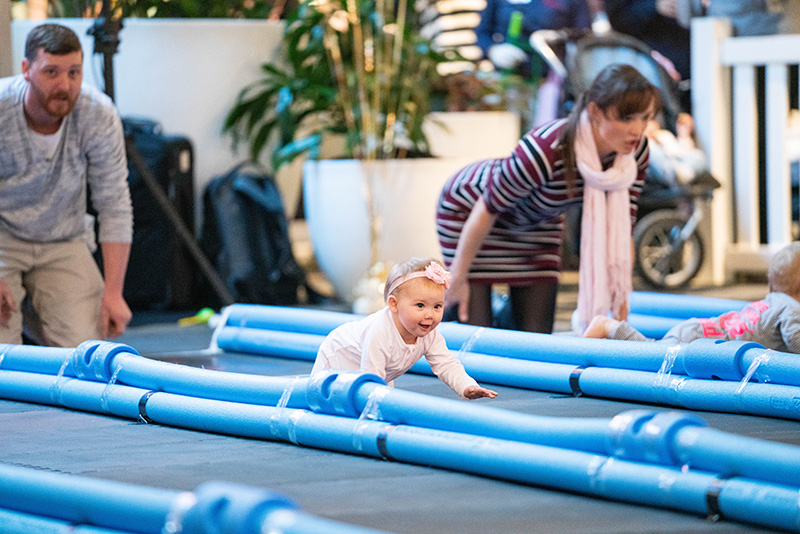 The babies had an official weigh in and a warm-up crawl, and then Ricki Lee sang the national anthem via a live cross from Sydney.
When Channel 7's acclaimed race caller John Casey hollered "let's get ready to wriggle' it was race time.
No-one had any idea what was going to happen when the air horn fired.
There were barriers for lanes. A parent or loved one was strategically positioned at the start and finish of the racetrack to entice their baby to the finish line but were not allowed onto the track.
Parents were equipped with all sorts of bribing devices to get their baby to the finish – there were remote controls, a chocolate cake, balloons, iphones, a keyboard, a teddy, and lots of car keys!
The video above shows the full story of the race that had one clear winner. Watch it above (spoilers below).
Congratulations to Little Miss Magic – ten-month-old Abigail from Enfield who blitzed her way to the finish line in what had to be a world record time!
And what she did when she got to the finish line first has to be seen to be believed…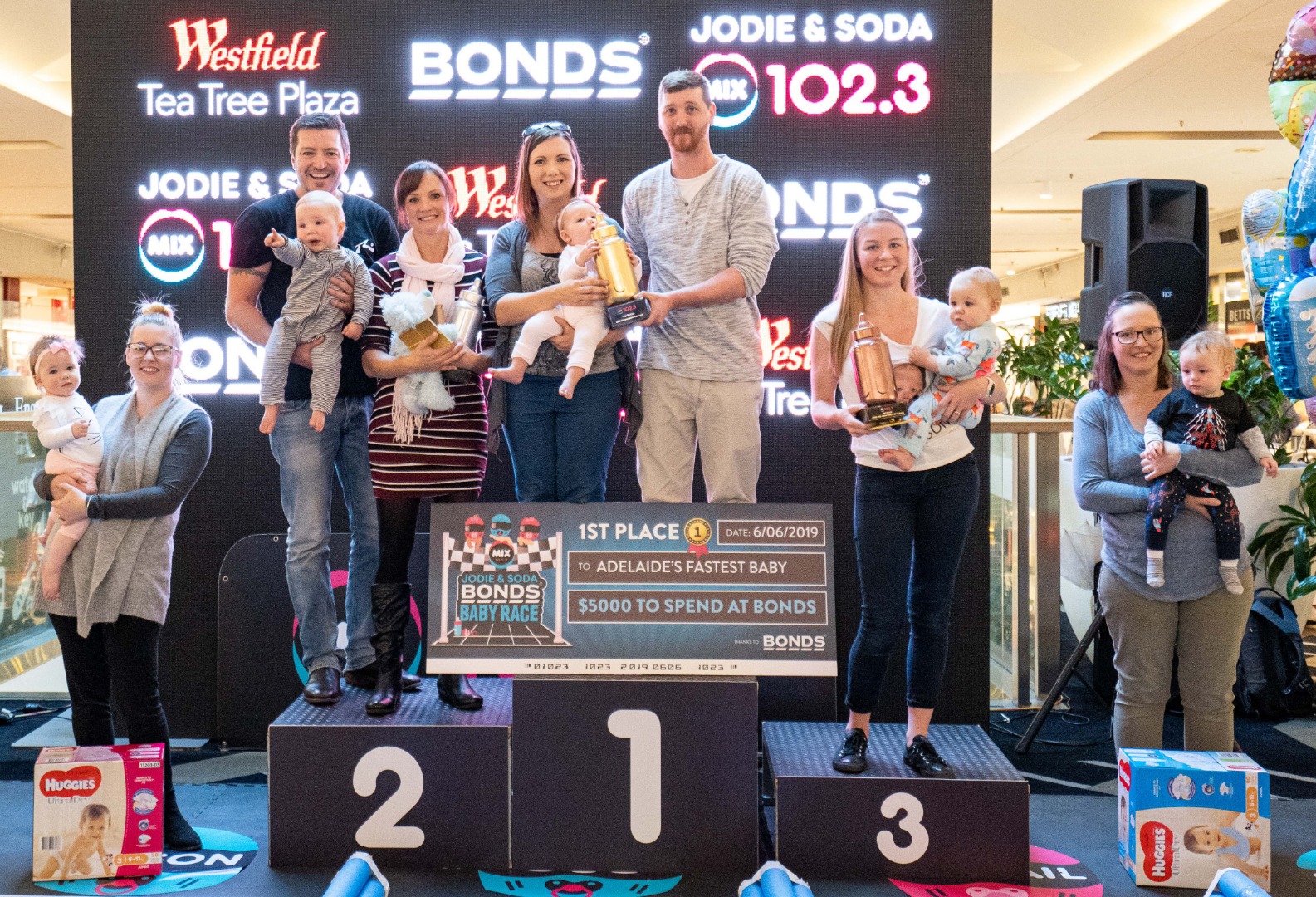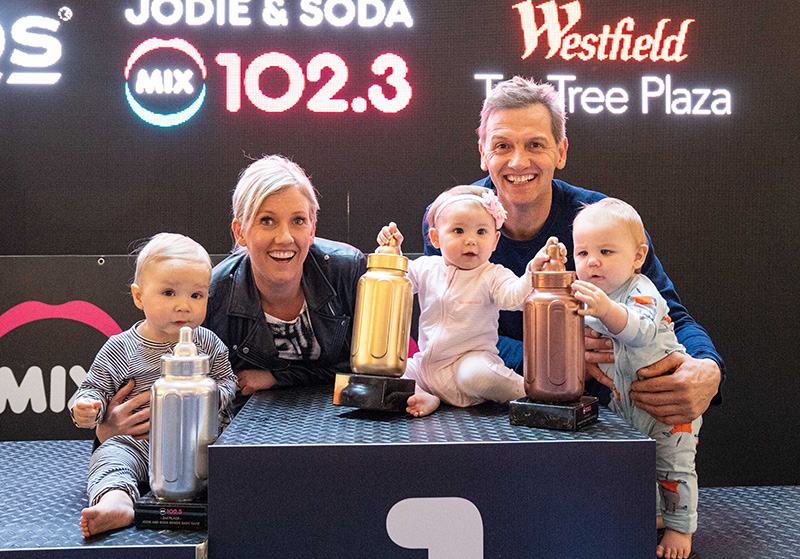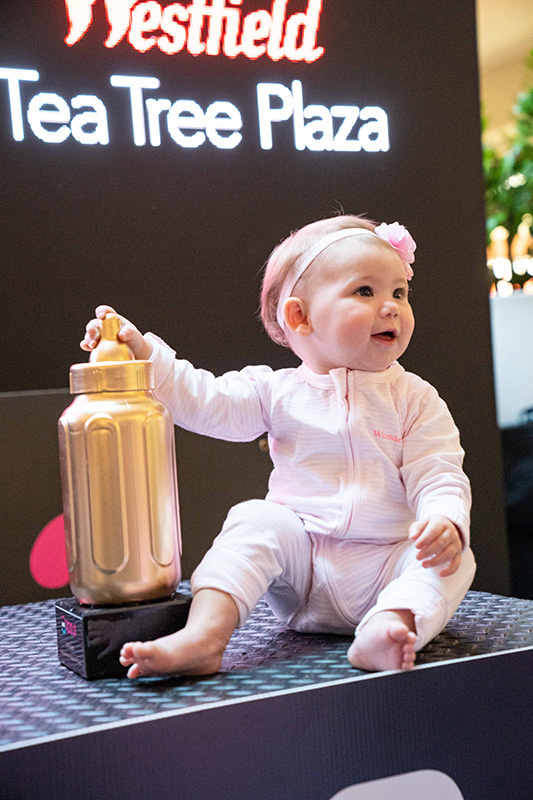 It's been months in the making but now we finally have the answer to who's Adelaide's fastest baby. Jodie & Soda's 'Bonds Baby Race' was held at Tea Tree Plaza, and a pint-sized entry from Enfield crawled away with the golden bottle and $5,000 in prizes. @_harrisjessica @Mix1023 pic.twitter.com/nmGC5n7Xre

— TodayTonightAdelaide (@TodayTonightSA) June 7, 2019
Want more? Listen to one of our favourite moments from The Ali Clarke Breakfast Show – Tune in weekdays from 6AM on Mix102.3!