Jodie and Soda are on to their final sound in the $60,000 Secret Sound after Hannah from Blakeview won $10,000 by correctly guessing the first sound on Monday 21 January and Anne from Seaford won $25,000 guessing the second sound.
Now we're onto a third sound, and this time the winner will receive $25,000, a brand new Holden Astra from City Holden and a stack of tickets to the best concerts in Adelaide!
Be listening to Mix 102.3 for the sound, and check all the incorrect guesses here.
CURRENT SECRET SOUND CLUES ($25,000 cash and City holden astra)
New clues currently happening every day via the Skill Tester machine!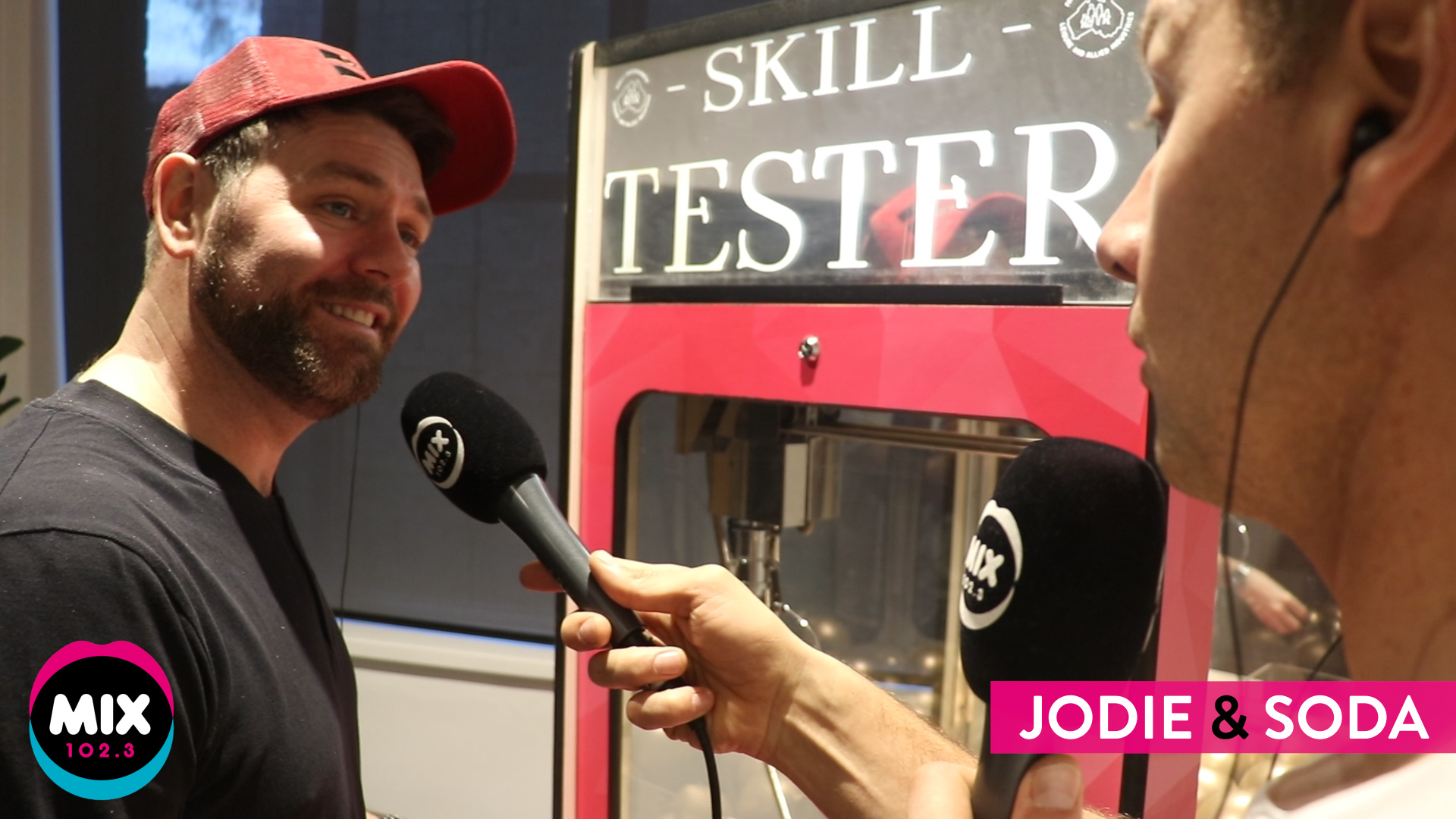 Monday 1 April: 'You spin me right round'
Tuesday 2 April: 'I'm found in the supermarket (not in the fridge section)'
Wednesday 3 April: 'Clockwise' AND '340 Grams'
Earlier, Jodie and Soda were put under a lie detector to answer the below questions from our FOTS about the Secret Sound on Monday 25 March 2091.
BEV: Do you make the sound?
JODIE: Do I personally make the sound? No. It's not something that I use, put it that way
BEV: Can you buy this thing that makes the sound?
JODIE: Yes
BEV: How much does it cost?
JODIE: Over $2 but you wouldn't pay more than $10 for it* Gavin, our polygraph examiner, said that question bothered Jodie a bit.
BEV: How big is the thing making the sound?
JODIE: I would say it's smaller than a shoebox
BEV: Where would you likely hear this sound?
JODIE: You would hear it at home
BEV: Is it something I can hold in my hand?
JODIE: Yes
BEV: How often would someone use it?
JODIE: That depends if it is to your liking.
BEV: When was the last time you used it?
JODIE: Not since I was a child.
BEV: Do you have it at home?
JODIE: No I do not.
JAMIE: Does a specific colour associate with this item?
SODA: Yes
JAMIE: How come there are a few parts to this sound?
SODA: Because there are a number of actions you have to do to make the sound
Want more? Listen to one of our favourite moments from The Ali Clarke Breakfast Show – Tune in weekdays from 6AM on Mix102.3!