Okay, hold up. Courteney Cox and Ed Sheeran may have just broken the internet.
We were reminded last week of the famous dance routine that Ross and Monica nailed in Friends during the Friends Reunion, which really hit us in the feels.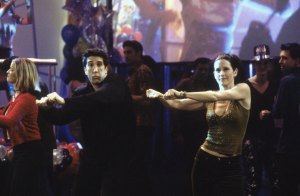 Well, Courteney has decided to level up the routine by adding Ed Sheeran to the equation. On Monday morning, Courteney posted a video on her Instagram of her and Ed breaking it down. In 4 hours, the video has already racked up almost 5 million views.
She captioned the video "Just some routine dancing with a friend…"
View this post on Instagram
So, who did it better? Obviously, Ross sorry Ed. But we sense a trend coming on… #ReRoutine