Mix102.3 breakfast host and AFLW superstar Erin Phillips has spoken out about issues of body image in the wake of Jennifer Lopez and Shakira's hip-shaking, jaw-dropping performance during half-time of the Superbowl on Monday.
Critics voiced their disapproval of J-Lo's pole-dancing and the skimpy outfits worn by the Latina popstar duo for the 'message it sends to young girls' but others, including Erin, thought it was a brilliant performance that should be celebrated.
"I loved the half-time entertainment, I thought they were fantastic," Erin said.
Watch the video above for Erin's powerful message for mums and young girls concerned about body image.
"J-Lo and Shakira, before they would have even gone on stage they would have picked their outfits, they would have had to be 100 per cent comfortable in what they were wearing and what they were doing otherwise I can guarantee you they wouldn't have done it.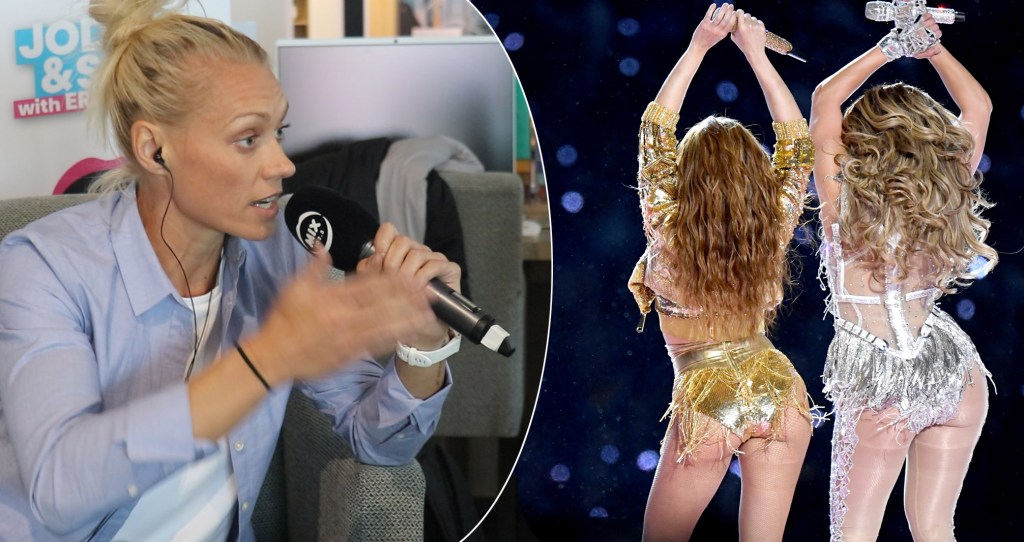 "I absolutely love that because as a mum and as a woman you've got to be 100 per cent comfortable and confident and those two just showed that they were."
As a mum of three-year-old daughter Brooklyn, Erin said that together with wife Tracy they were working hard on giving their kids confidence.
"It's harder with women for some reason. Body image is a massive, massive issue all the way up from teenagers to adult life," Erin said passionately.
"They've just got to understand there's no such thing as a perfect body. They should embrace their own body, love themselves and be happy.
"I tell my kids all you have to worry about is being healthy and being kind, that's all you have to do.
"As parents those are the messages you have to keep drumming into your kids minds so that when they grow they don't understand anything other than 'I'm happy and I'm healthy and it doesn't matter what I look like because I love myself anyway'."
Want more? Listen to one of our favourite moments from The Ali Clarke Breakfast Show – Tune in weekdays from 6AM on Mix102.3!