We don't like to exaggerate here at Mix 102.3, but this competition is probably the most important thing that has ever happened in Adelaide.
Jodie and Soda's search for Adelaide's greatest mullet has reached the finals and we have six mulleted maestros facing off.
The winner will take home the coveted Golden Mullet Trophy as well as a year's worth of haircuts and mullet maintenance from the good people at Barber Boys.
But who really are the men behind the mullets (pronounced 'moollay')?
Listen to the MULLETCAST to hear from all the finalists:

These are our six finalists…
Finalist #1 – Wade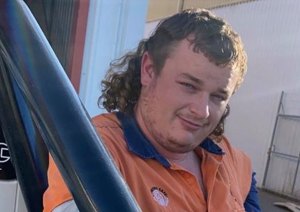 There's no getting past this, but there is a touch of Toadie from Neighbours about Wade's mane. He's been growing it for four years, and it's even survived two of his mates' weddings (in spite of some requests to chop it off prior). He stood firm and kept the mullet for both weddings, albeit in a ponytail, but we respect this level of mullet commitment.
"They suggested a man-bun, but I said 'no way!' Wade told Jodie and Soda.
Like so many of the best decisions in life, Wade's mullet all started with a bet between him and his supervisor and he's stuck with it ever since.
So why does he persist with the 'cut?
"It really suits my personality and lifestyle, I get compliments wherever I go," fair enough, Wade!
Finalist #2 – Zac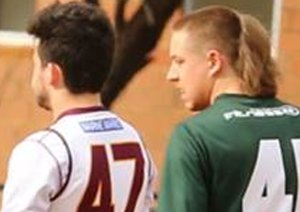 This is well-and-truly the skullet of our entries, it takes a lot of balls to shave the sides this short while leaving the mudflap, but Zac's backed himself.
Zac's mum Fi was gushing in her appraisal of her son's locks, saying: "It's beautiful, it's really beautiful!"
Obviously, Fi approves, telling Jodie and Soda that "you have to know Zac to know that that hair suits him."
We reckon we've got our cheekiest entrant here!
Finalist #3 – Mike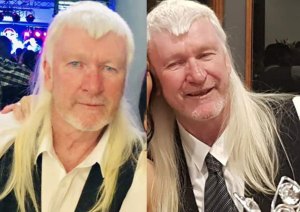 An early favourite in our hunt for the greatest mullet in Adelaide, Mike's entry stands alone among the others.
The chest-length shock of white mullet is amazing, but its combination with the widow's peak at the front makes for a spellbinding combination.
He's like a member of The Misfits if the band were filled with Aussie dads.
For Mike, his mullet is well-and-truly part of him and his life.
"I started growing it when I was about sixteen and I think I cut it once when I was forty," Mike told Jodie and Soda.
Good luck other finalists!
Finalist #4 – Brayden
Brayden was dobbed in by his girlfriend Khloey and just for that, we think that we might have found Adelaide's Most Supportive Girlfriend!
The haircut initially was going to be a rat's tail, but he thought: "Stuff it, I'll do a mullet!"
We think we're most impressed by just how well-kept this mullet is. Shiny, straight and very healthy-looking.
"He uses everything hairdresser-wise that I use, ties it up at night in a plait to keep it tidy," girlfriend Khloey told Jodie and Soda.
Finalist #5 – Braden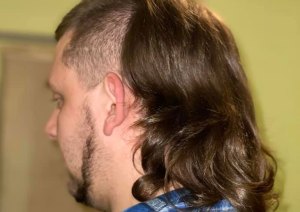 We don't know what it is about mullets and the name Bra(y)den, but we've had multiple entries into our competition under that name.
The above photo might not do it Braden's commitment to his mullet justice, because he's paired it with a beautiful blue flannel shirt.
Braden's been keeping the 'do for about two years now, and we respect that commitment.
Although he did promise that he'd cut it AFTER his daughter's birthday so he wouldn't ruin the photos.
Classy move, Braden!
Finalist # 6 – Tait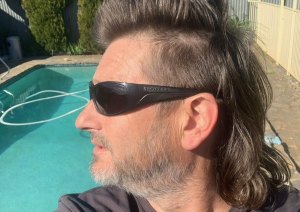 Tait's mane is a little different to the others with special attention paid to the bouffant at the top.
But who's to blame for the decision to chop a mullet into the hair?
"Ten months ago my wife said that I'd look sexy with a mullet…and she's right," Tait told Jodie and Soda.
Although he did later correct himself to say that his wife actually said that he could "get away" with a mullet.
It's the same thing as far as we're concerned, Tait!
If you haven't voted in our poll yet, head over to the Mix 102.3 Facebook page and get voting for your favourite mullet now!
Want more? Listen to one of our favourite moments from Erin Phillips & Soda – Tune in weekdays from 6AM on Mix102.3!