Over the years Barbie has proven to be one of the most popular, and at times divisive, children's toys of all time.
And while Barbie has taken on various progressive roles in the past including being a doctor and even an astronaut, her latest incarnation has divided parents and experts alike.
The new "retro" Barbie Ultimate Kitchen set, which has just been released is, according to some, setting back female gender roles after the iconic doll has evolved over the years from 1959's original blonde bombshell stereotype to a liberated modern woman.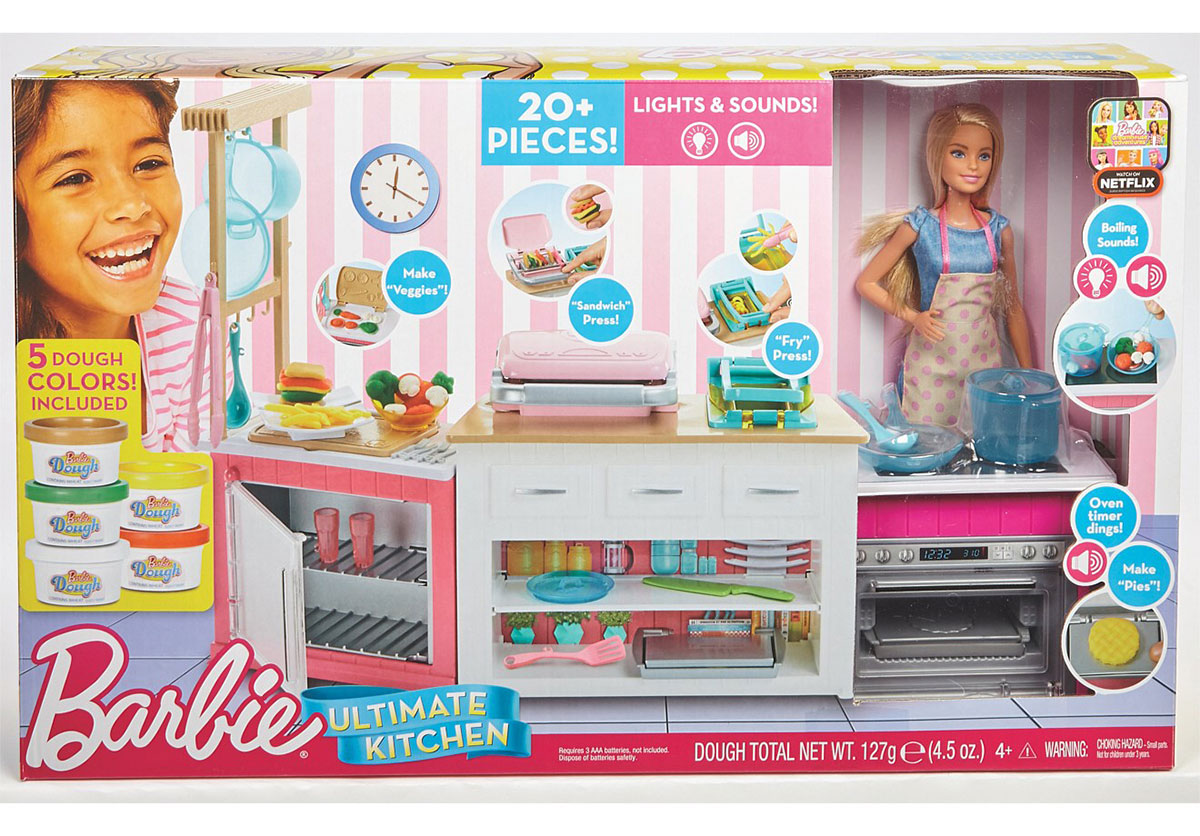 UNSW feminist academic Dr Emma Jane wanted to know why there isn't a kitchen set for Barbie's long-term beau Ken.
"It certainly does seem pretty retro, given there was a period when Barbie was reinvented with a smaller bust and so on," Dr Jane said.
"It's a shame that the whole idea of the kitchen needs to be gendered … people of all genders enjoy the kitchen. Why is Ken not coming out with an ultimate kitchen set to whip up some MasterChef for his boy pals?"
GALLERY: BARBIE OVER THE YEARS
UNSW associate professor Jane Mills said the toy kitchen set could send the wrong message to young girls.
"I just hope they would come up with something a little less conventional," she said.
"If some people think only the domestic space is where women belong then of course (these sets) will reinforce that … I've not identified (Barbie) with the domestic space for some time."
University of Sydney associate professor in gender relations and social change Susan Goodwin said the new set "could easily be seen as reproducing a gender stereotype" belonging to the 1950s to 1970s.
"I think it is a bit weird," she said.
VIDEO: PEOPLE CAN'T WORK OUT IF THIS IS A MODEL OR A BARBIE
News.com
Want more? Listen to one of our favourite moments from The Ali Clarke Breakfast Show – Tune in weekdays from 6AM on Mix102.3!