WHAT DO YOU THINK OF WHEN YOU SEE THIS PHOTO?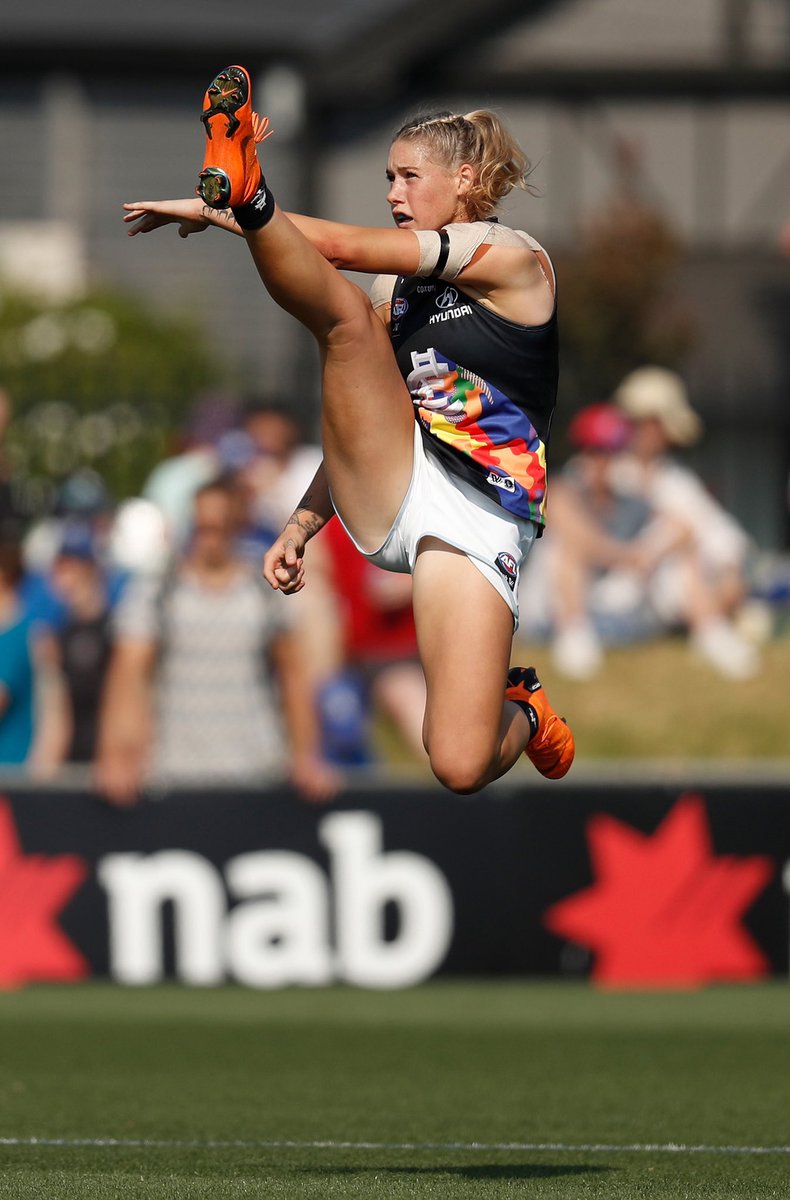 WE THINK OF THE INCREDIBLE ATHLETICISM DISPLAYED BY AFLW PLAYER TAYLA HARRIS – AS WELL AS DAMN, WE WISH WE HAD THAT SKILL!
After its release, Tayla received an onslaught of hateful and sexualised messages. This prompted 7AFL to delete the image from their social media sites before replacing it with a message.
"Recently we published an image of AFLW player Tayla Harris. The original purpose in publishing the image was to celebrate the power, athleticism and skills on show in Carlton's thrilling win over the Western Bulldogs," the message read.
While many of us thought it was a candid image, Tayla admitted to Jase & PJ that she spoke to the photographer before the game and asked him whether he wanted her to do the 'kick'.
"I said, 'do you want me to do the kick today?' because I choose when to do it," she explained before adding, "It's quite unnecessary!"
"It would seem like it was just this one-off photo but I actually said and looked over at him [the photographer] and said, 'Here we go!'"
Candid or not, it's still an iconic image that represents the power and strength of this extraordinary AFL player. We can't wait to see more of this incredible woman!
Watch the FULL interview here:
Want more? Listen to one of our favourite moments from The Ali Clarke Breakfast Show – Tune in weekdays from 6AM on Mix102.3!