This morning the man who set the record they are trying to break, joined them in the studio – via Skype from Belgium – to tell them EXACTLY what they're in for next week!
In 2014, Sam Clauw rode a Pirate Ship in Belgium for 50 hours (watch video above), breaking the previous record by 2 hours. He was also raising money – for leopards – but he said what he did was a 'freakin crazy idea'.
"It's really crazy. I did no preparation for it," Sam told them on the Mix102.3 breakfast show this morning. "But when you're on there, you have a lot of friends come on with you… so it's a great time."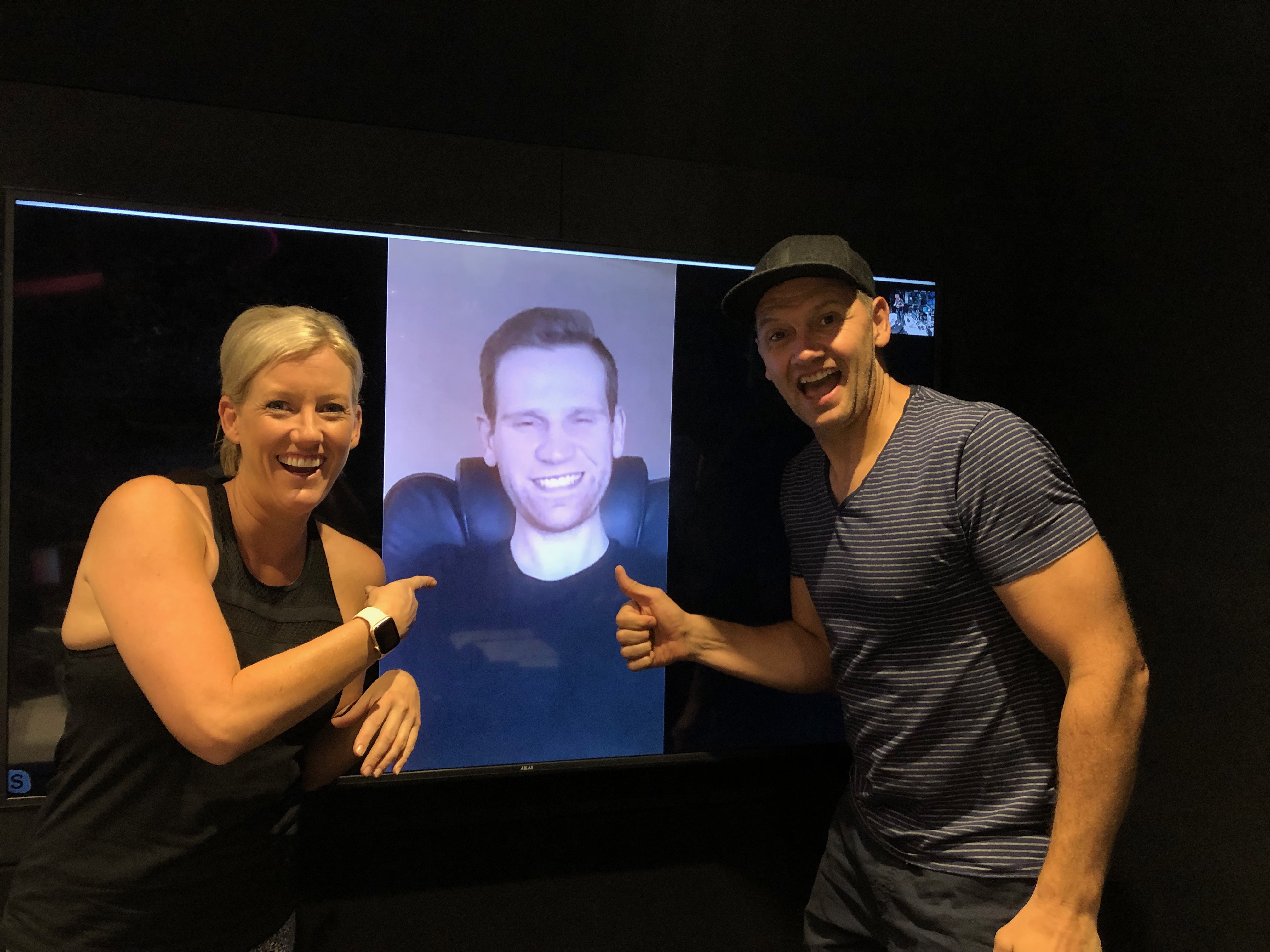 Having said that, Sam did admit to having hallucinations as he became more and more sleep deprived.
"I was telling to some friends a couple of things that didn't matter. It was like I was dreaming but I was awake. It was very crazy," he said.
One thing Jodie and Soda perhaps hadn't considered was the continual motion of the Ferris Wheel will make standing on level ground again very difficult.
Sam said even as much as four days later he was still suffering from motion sickness.
"I took a shower in a caravan next to the pirate boat and it was not normal any more," he said. "I was shaking. When I sit on the ground it was very bizarre feeling. Four days later I had the same feeling again."
Despite having his name up in lights at the moment on the Guinness World Records site and in their famous book, Sam said he hoped Jodie and Soda did beat his record.
"I'm very sure (you will beat it). You have to sleep lots, (for) eight hours a couple of days before. But if you guys trust in it, it will work. You are doing for charity I heard, that's a great thing."
The next step for Jodie and Soda is to make sure their 52 hours on the Ferris Wheel are not wasted, and it helps bring South Australia a Cancer Wellness Centre, as Kerry had imagined before she passed.
Please help by donating what you can to Kerry's Final Wish via the Flinders Foundation here.
Want more? Listen to one of our favourite moments from The Ali Clarke Breakfast Show – Tune in weekdays from 6AM on Mix102.3!