Jodie and Soda need to stay awake for 52 hours while continuously riding a ferris wheel to break a Guinness World Record and help raise $200,000 for Kerry's Final Wish – to build a Cancer Wellness Centre at Flinders.
This morning they went about trying to work out how they could actually do that.
Firstly, Rove was on the show this morning and he just laughed at them and told them there were far easier ways to raise money than that!
But then, Jase and PJ got involved, and they are pretty much officially the radio experts when it comes to staying awake. The Melbourne Kiis101.1 breakfast team (and Mix102.3 evening hosts) have done three no-sleep marathons in the vicinity of Jodie and Soda's attempt.
"We're idiots," PJ declared to start things off.

"We've done a 51hr marathon, then 52, then a year later, 53," they said in a cute, shared way (watch the video above).
"We've also done a 25hr hug (of each other), which was probably the hardest out of them all."
So how in the actual flippin' heck did they do it? Well, sounds like it was with a great deal of difficulty.
"We tried to avoid coffee particularly in the first part of it but by the end you're like get me through it but early on avoid anything that's going to make you crash," PJ said.
Jase and PJ said they both were hallucinating by the end of these marathons, including both imagining that they had added extra doors to the studio.
Jase burst into tears which was somewhere between mental breakdown and a little cry… "I have no idea why".
"Be prepared to go a little bit cuckoo," PJ said.
Next Jodie and Soda turned to the FOTS (friends of the show) to find out how long is actually possible to go without sleeping.
The results were staggering.
Beth from Salisbury North was awake for 73 hours because she was trying to study full-time after she got her son to sleep at night.
Jamie from Kilkenny was awake for 162 hours (almost 7 days) because he was driving a truck from Adelaide to Perth and had to reload and come straight back. He said "a lot of No Doze Plus" got him through.
Pete from Aldinga Beach was awake for 350 hours (almost 15 days) because he got arsnic poisoning at work 20 years ago. "I was just in a chair rocking most of the time because I was in such pain I couldn't sleep," Pete said.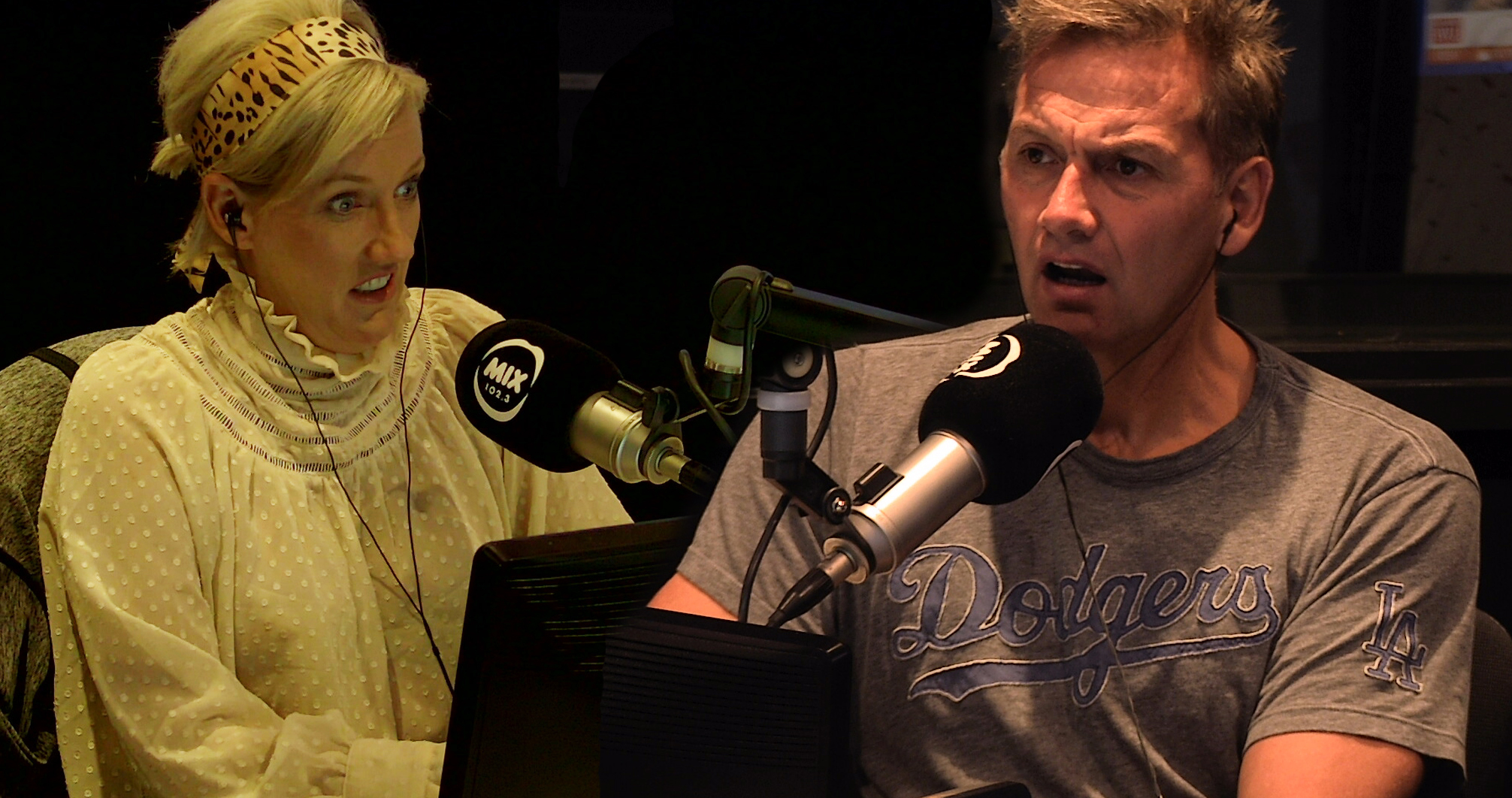 Suddenly 52 hours doesn't sound too bad.
Want more? Listen to one of our favourite moments from The Ali Clarke Breakfast Show – Tune in weekdays from 6AM on Mix102.3!