Mix102.3 Breakfast host Jodie Oddy announced on Monday morning that she is pregnant with her fourth child.
The baby will 43-year-old Jodie and her husband Greg's third child, and a sibling to Taylor, 18, Payton, 7, and Summer, 6 tomorrow.
Jodie and her radio co-host Soda, who had kept the secret with her, had promised there would be big news on Monday morning but this caught everyone by surprise – including Jodie's own family.
Jodie's mother, along with Payton and Summer, were being driven to the radio station by Greg when they heard Jodie deliver the news on-air.
We had a camera set-up inside the car to capture Mum Colleen's reaction. Watch the video above.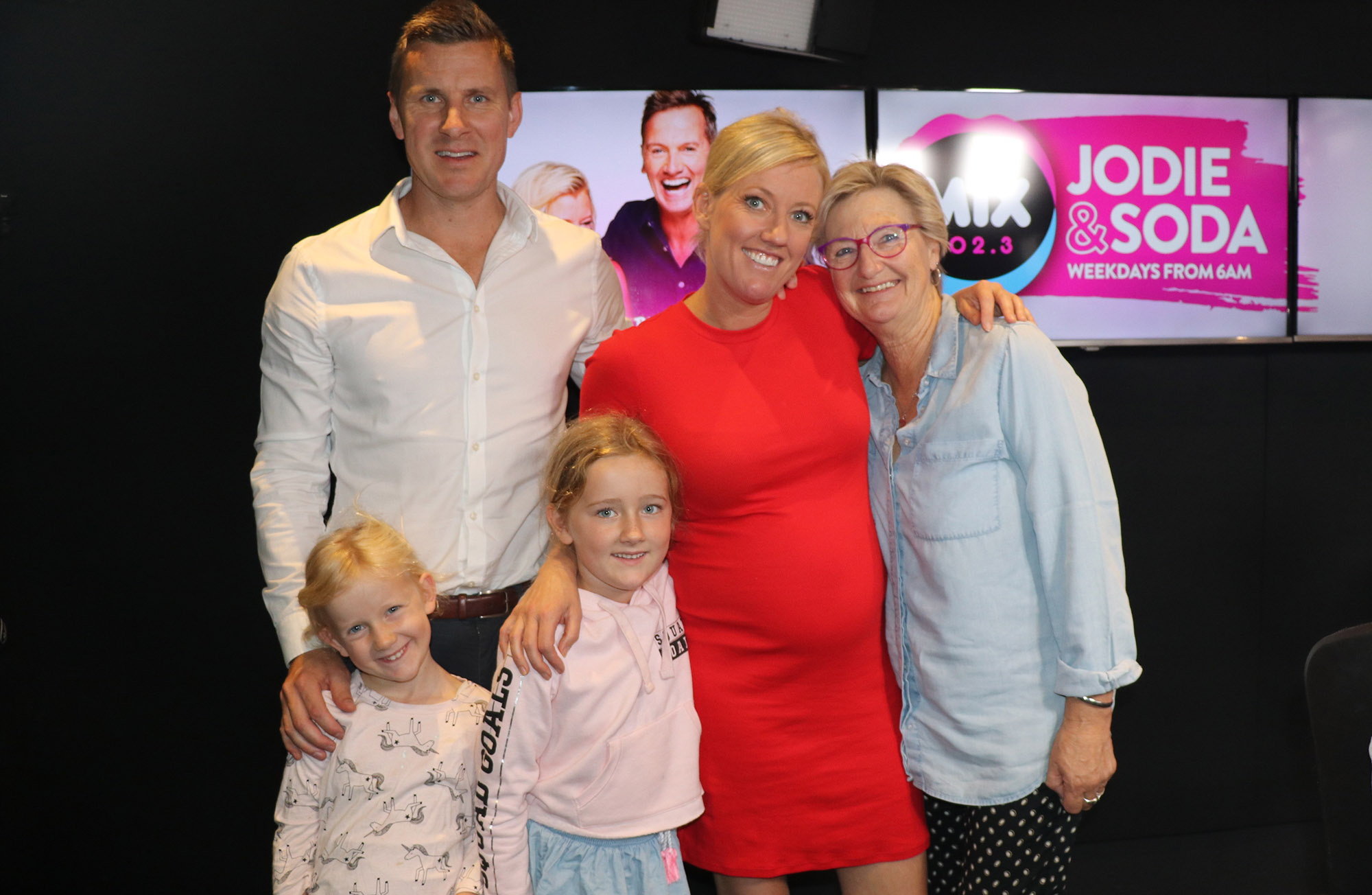 Jodie was excited but also very nervous as she broke the news.
"My heart is going a million miles an hour right now," she said.
"I am about to have baby number four!"
Jodie revealed she is due in early October, and was wearing a fitted dress for the first time this morning, revealing her quite obvious bump.
It also quickly occurred to many FOTS that she had therefore been newly pregnant back in February when she attempted to ride a ferris wheel with Soda for 52 hours without sleeping!
Instead, "motion sickness" forced her to stop after six hours, but she has now revealed it was actually "morning sickness".
Jodie had daughter Taylor with her first husband, also named Greg, in 2000.
She met husband Greg Oddy through working at Mix102.3, having started at the station more than 12 years ago (and they're still working together at Mix)! They married in 2011 in Bali with about 40 guests.
Together they welcomed Payton in 2011, Jodie saying at the time that Greg had come up with the name from his time in Canada playing ice hockey. Their second daughter Summer was born on 9 April 2013.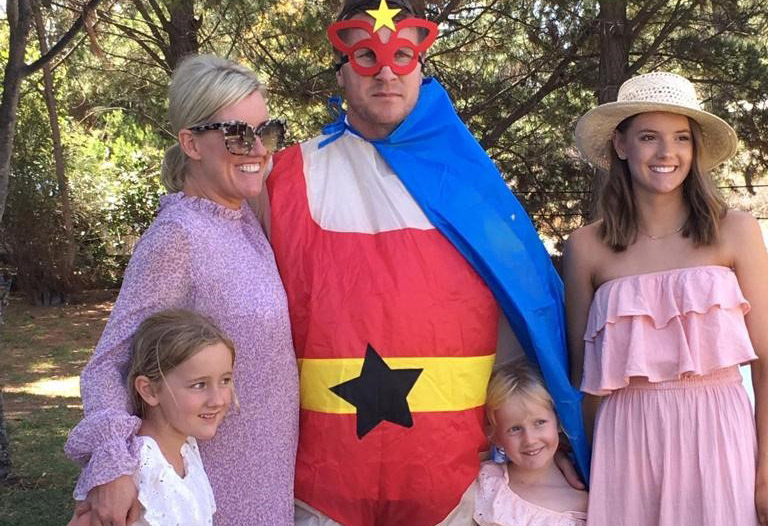 Want more? Listen to one of our favourite moments from The Ali Clarke Breakfast Show – Tune in weekdays from 6AM on Mix102.3!