By his own confession, Mark 'Soda' Soderstrom "looked like death" while reading the Channel 7 news last night.
This morning on Mix102.3, he explained why (watch the video above).
Soda appeared to have puffy cheeks and puffed up eyes on the news, so much he was barely recognisable!
He had been to lunch at an un-named restaurant, ordered the barramundi, then had to take himself straight to the doctor!
By the time he came to read the news at 6pm, he was still suffering the effects.
And Soda still was sporting massive bags under his eyes this morning.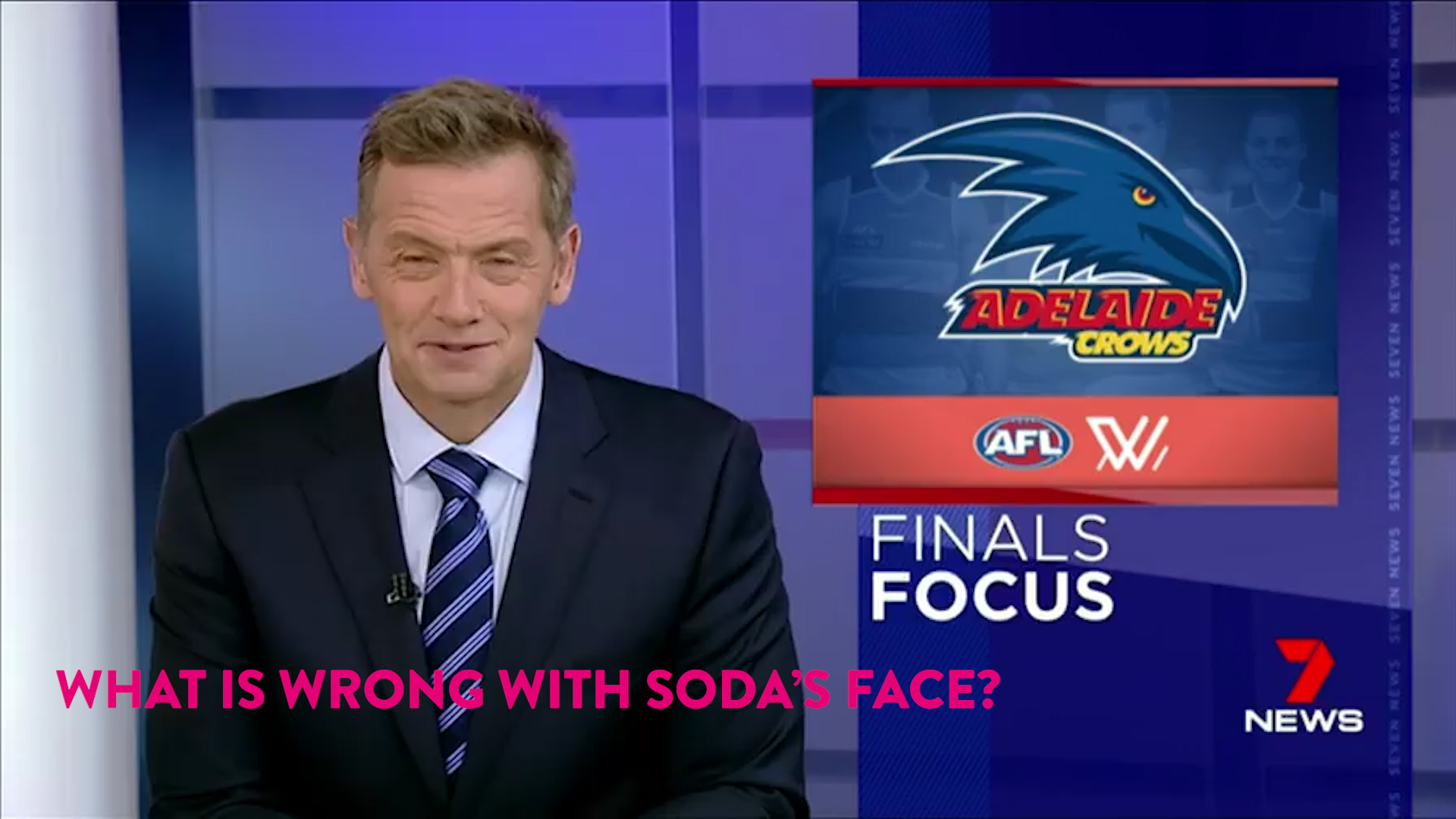 Want more? Listen to one of our favourite moments from The Ali Clarke Breakfast Show – Tune in weekdays from 6AM on Mix102.3!