This is a remarkable story about an Adelaide grandparent who has taken on permanent care for two children in desperate need.
That grandparent is 59-year-old Andrew from Mansfield Park, who together with his wife Dianne, are being heralded as 'Adelaide heroes'.
Mix102.3 breakfast hosts Jodie and Soda heard about his good deeds and with the help of Power star Travis Boak and Tyrepower, they were able to say thanks by delivering him another of their famous rescues.
Andrew is a massive Power fan who attends every game, and in Saturday night's Showdown will have the special honour of tossing the coin on Adelaide Oval.
In the video above Travis rings Andrew – anonymously at first – to deliver him the surprise but before you watch that, please take in the full story of Andrew and Dianne…
"A few years ago, my brother, who has since passed away, and his partner had a little baby boy," Andrew and Dianne's daughter Ally told Jodie and Soda on Mix102.3.
"But for choices they had made in their lifestyle, they weren't able to bring him home from hospital.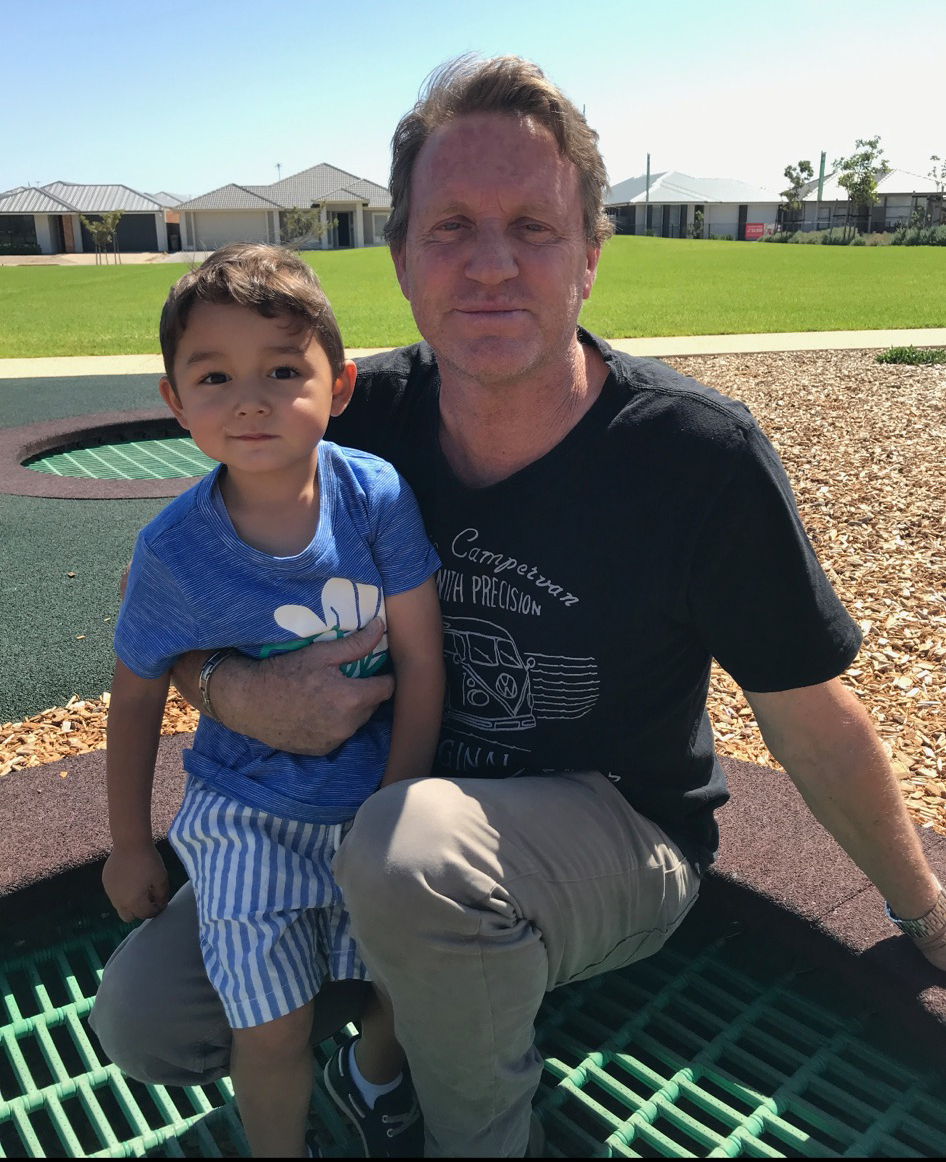 Andrew and his grandson who he is now the long-term guardian for.
"So Mum and Dad both stepped up without flinching and said 'well he's coming home with us'. So they went home and set up a baby's nursery and got everything a baby might need and have raised my little nephew who is now three, and they are now long term guardians.
"(While) getting the guardianship of my nephew they have had a bit to do with Families SA, and it was just before Christmas last year they had a phone call from them.
"They said to my parents they had a little girl who was four who needed emergency care over Christmas and they couldn't think of anywhere else for her other than my parents' house, as they knew she would get the love and comfort she needed. She was coming from not a very nice environment.
"So once again, without flinching Mum and Dad took on board this little four-year-old and they set up this little room for her. They're just incredible people.
"We had our reservations, (saying to them) 'it's a lot for you Mum and Dad'. But Dad's just like 'no, it's just what we want to do'.
"My Dad, myself and my other brother, we have Power membership so we go together. Dad's not there to socialise or anything like that. He's there to watch the game and that's what he does and he'll record it then come home and watch it again and analyse it and then he'll chat to you about it."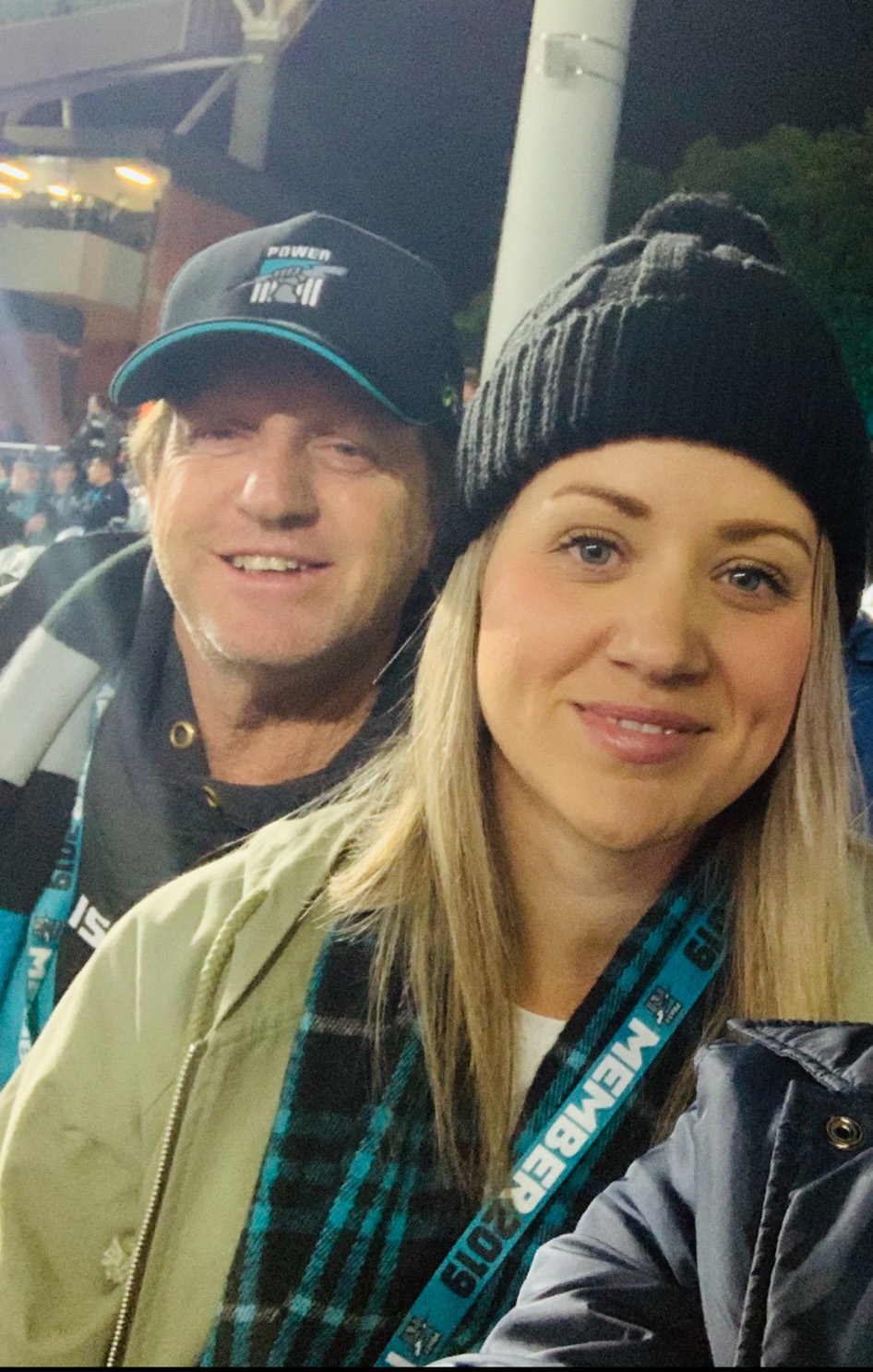 Andrew and daughter Ally.
Watch the video above as Travis Boak rings Andrew with the news that not only will he be tossing the coin but also spending the night watching the game from the Audi Stadium Club with food and drinks included.
"Thank you for stepping up and helping out a couple of little babies in need, it's people like you in our community who are so important," Jodie said to Andrew.
"They're great kids and I wouldn't have it any other way," Andrew replied.
"Seeing the smiles on their faces every day with things we can do for them and give them an opportunity at life that maybe they wouldn't have had otherwise."
"You're a great person mate," Boaky told him.
Jodie and Soda also want to pass on their thanks to Ally for telling her Dad's story, Boaky for making the call, and Tyrepower for helping organise such an awesome prize for someone so deserving.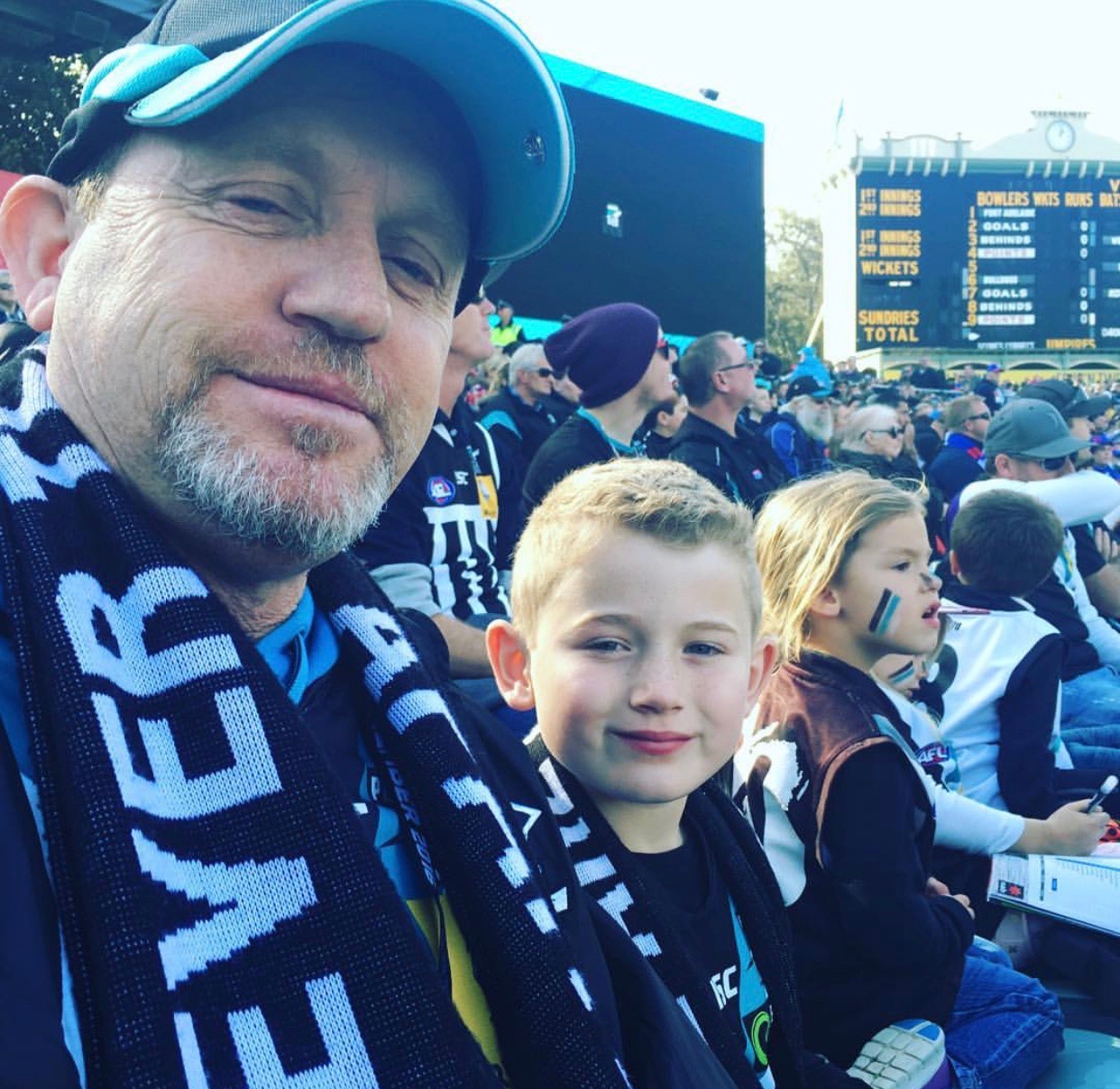 Andrew will be tossing the coin at the Showdown on Saturday night.

Want more? Listen to one of our favourite moments from The Ali Clarke Breakfast Show – Tune in weekdays from 6AM on Mix102.3!