After losing her mum in 2010, things got even harder for much loved midwife Meagan from Belair when she went through a devastating breakup with her husband and father of her three children.
As if her life wasn't already thrown upside down, four weeks later, in early 2018, Meagan was diagnosed with breast cancer.
She spent 2018 having treatment for cancer, and needing support to care for her three children – Oliver 13, Imogen 10, and Eli, 6.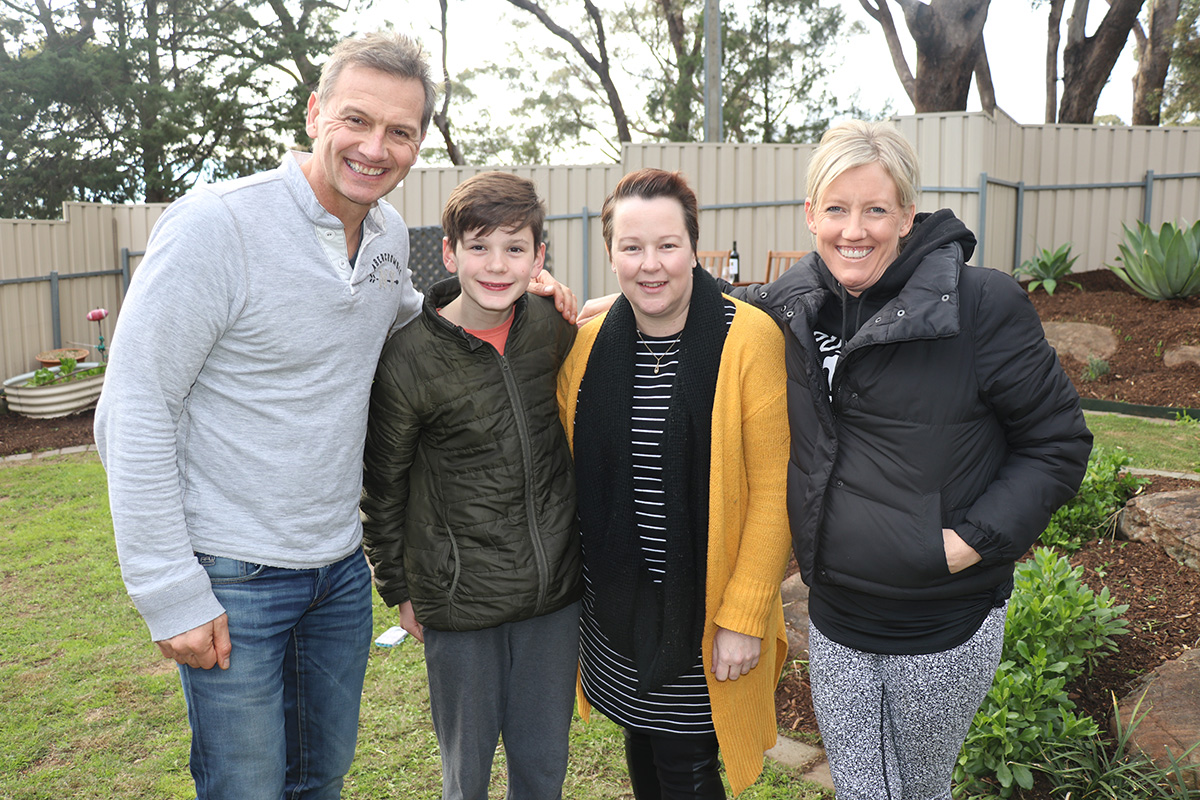 Having recently gone back to work as a midwife at Flinders Private, she has learned she will have to be separated from her work colleagues and closest friends when the maternity ward closes down.
Those friends – Vanessa and Katrina – contacted Mix102.3 breakfast hosts Jodie and Soda to see if there was anything they could do to help their friend Meagan.
"They said you were a wonderful colleague and you'd had a tough time of late and wanted to see if we could help make your life a little bit easier," Soda told Meagan during a surprise phone call.
Jodie and Soda started by sending Meagan and Katrina away for a day of pampering at Endota Spa and lunch at Melt.
But then, while this was going on, the real surprise started – a renovation of Meagan's backyard that, while she loved it, had become too much for her to manage.
Jodie and Soda called in the big guns – Adelaide's House Rules stars Lisa and Andy – then had incredible support from the community, most notably VIP Home Services, Garden Grove and Mt Compass Landscaping Supplies.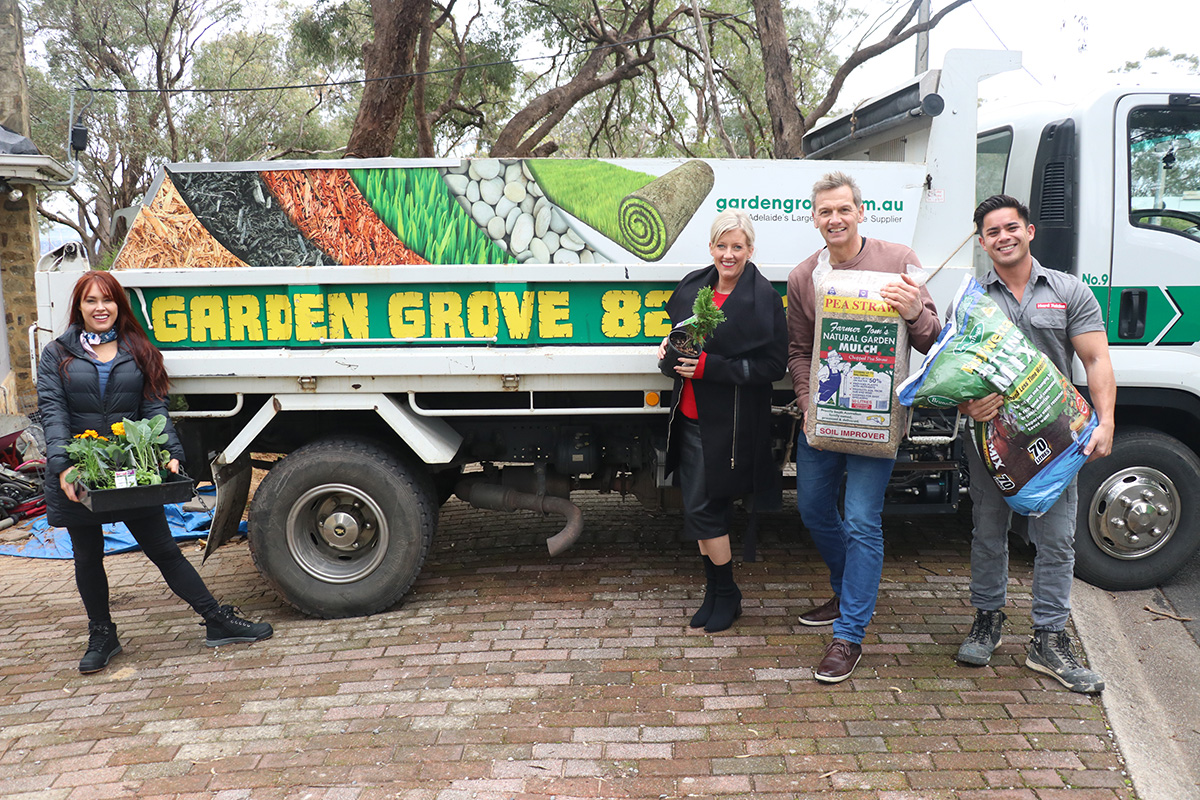 Together, they transformed her yard from being overrun by junk and weeds into a homely, manageable space for play and reflection.
Watch the transformation of her backyard and Meagan's reaction to seeing it in the video above.
"I'm newly single mum of three lovely children and I was diagnosed with breast cancer at the age of 42," Meagan told Jodie and Soda before she knew what they'd been able to organise for her.
"There was a lot of stuff going on and I had cancer treatment all last year and I have just gone back to work and I'm trying to move on and build a life for my kids.
"Four weeks before I was diagnosed, my marriage ended abruptly.
"My parents have both passed away and my work colleagues are my family. It's lovely to be able to work in such a wonderful environment. Now that Flinders Private Maternity is closing down I have to move away from my colleagues too so it's been a pretty hard time.
"I love my job more than anything. It's stressful sometime but it's so rewarding to help other mums."
Meagan said her passion above all for mums is mental health but she had to defer her studies in that area when life got flipped upside down last year. She said she is hoping to get back to it.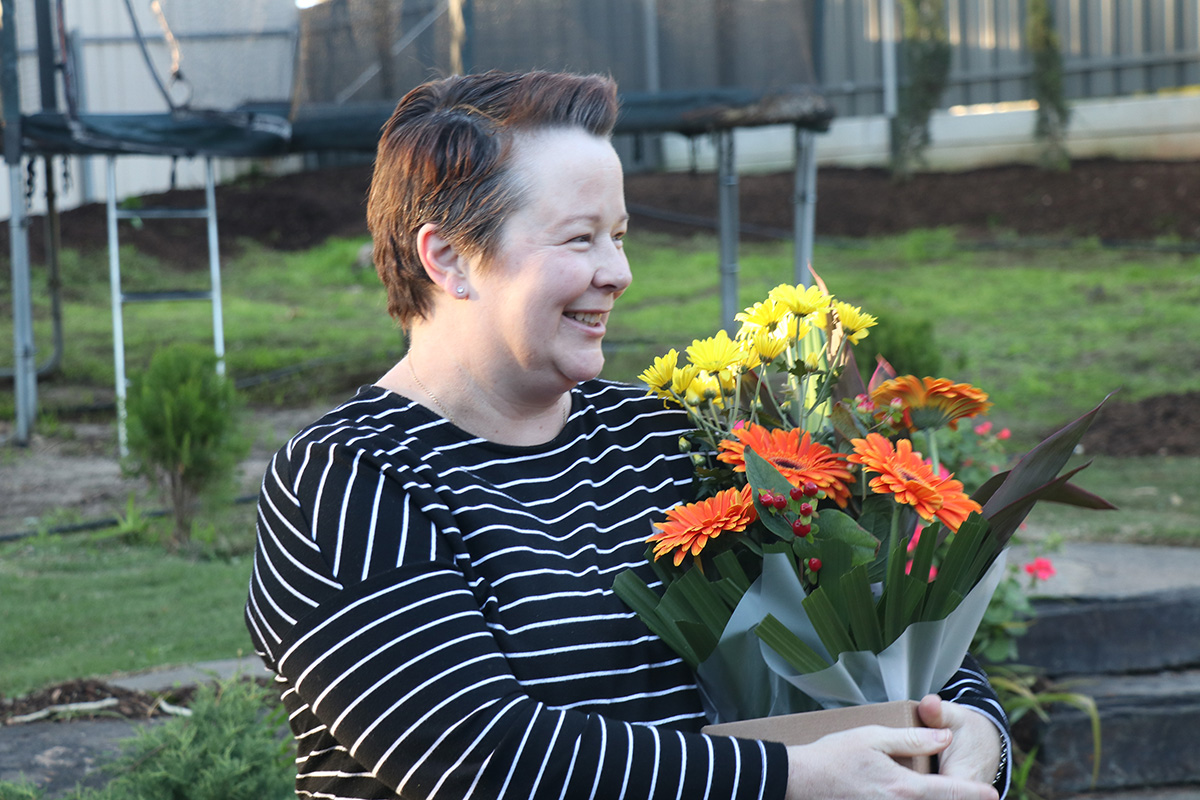 Youngest son Eli started school in 2018, at the same time life changed forever for the family.
"I couldn't be there to help him with his first year at school but I had amazing school mums and friends that helped out as well, it's been so overwhelming the amount of help I've had from friends and the school," Meagan said.
"(Oldest son) Oliver, oh my god, he is such an amazing boy, he helped me through chemo and cleaned my sick bucket. He's so mature beyond his 13 years, he's a lovely, lovely boy."
Meagan said she had now been given an 85% chance of being cancer free long-term.
The morning after Meagan's day of pampering, she went outside to see her new backyard for the first time.
"Oh my God," was her consistent reaction as she fell into the arms of her friend Katrina, overwhelmed with emotion. Later, she told Jodie and Soda she thinks she "probably would have given up" without her close circle of girlfriends.
"I can't fathom what everyone had to do yesterday (to renovate the garden), it's just crazy. I'm so grateful for everyone who participated," Meagan said.
Soda replied: "Well one thing that we've discovered out of finding out about your story is that you absolutely deserve it. And I'm so glad that you and the kids can come out here and they can run around and not trip over everything!"
SEE MORE JODIE AND SODA RESCUES BELOW