Nanna Joan had a rare outing on Thursday night when she went to her first ever AFL game, at the age of 97!
Tom dressed as a postman to deliver a package that included Crows merchandise before he took off his hat to reveal his customary red hair and his true identity!
Joan, who is a big Crows fan, got her clothes laid out on the bed the day before the game, then was treated to an incredible night out at Adelaide Oval, being looked after by Channel 7 and getting special treatment in the Audi Stadium Club.
The only downside of course was she didn't get to see her Crows win, Geelong proving too good in the final term.
On Friday Jodie and Soda spoke to Joan and her grand daughter Tanya about the experience.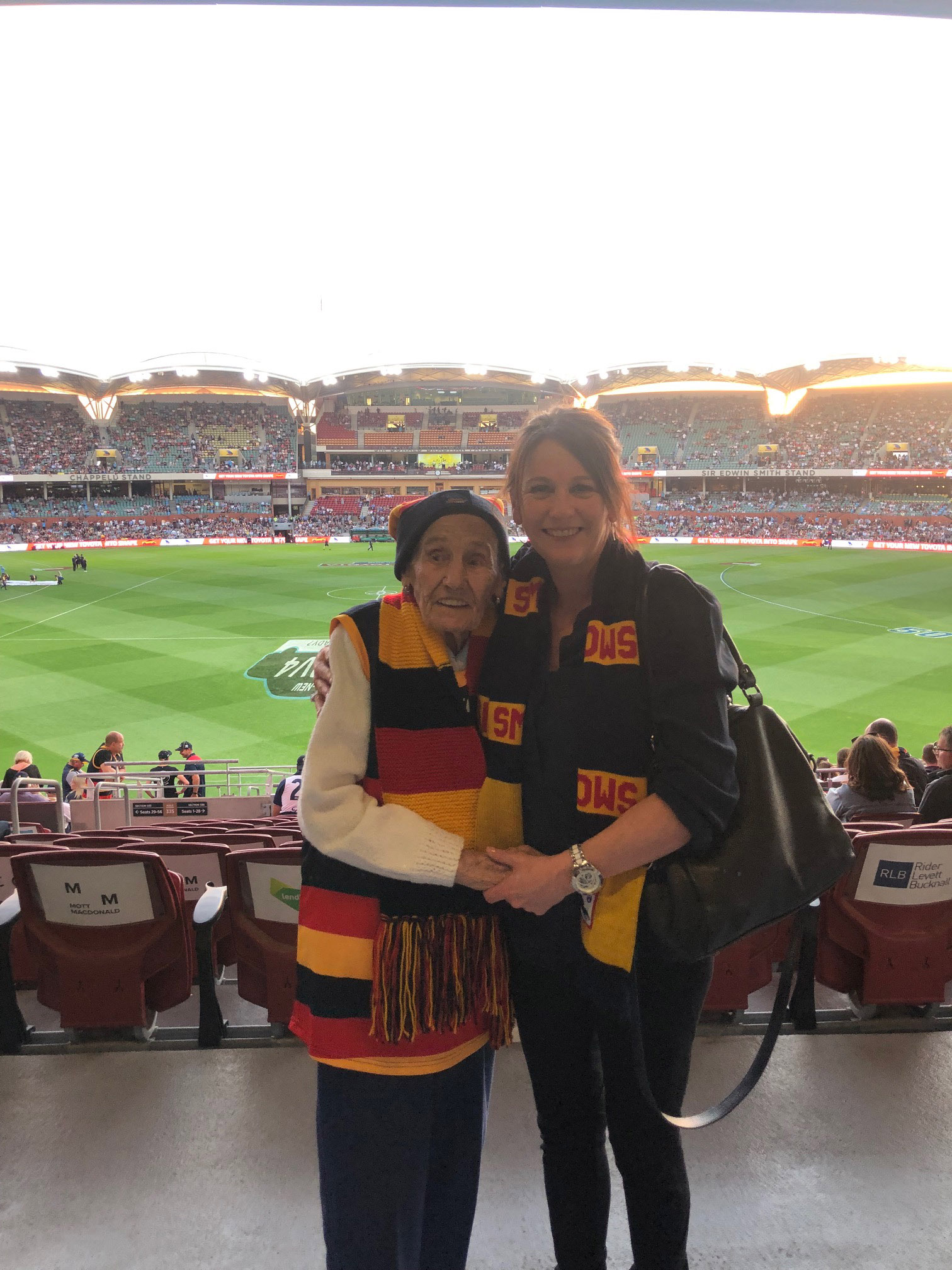 "I'm disappointed, very disappointed. Geelong, are very good, they played really well," Joan said about the game.
"But I had a wonderful time. It will take me a few days to get over it now!"
Of the treatment she received in the Audi Club, she said: "I couldn't get over it, I was absolutely amazed, I've never seen anything like it. Thank you very much."
Tanya said her Nanna had been treated like "royalty" by the staff there.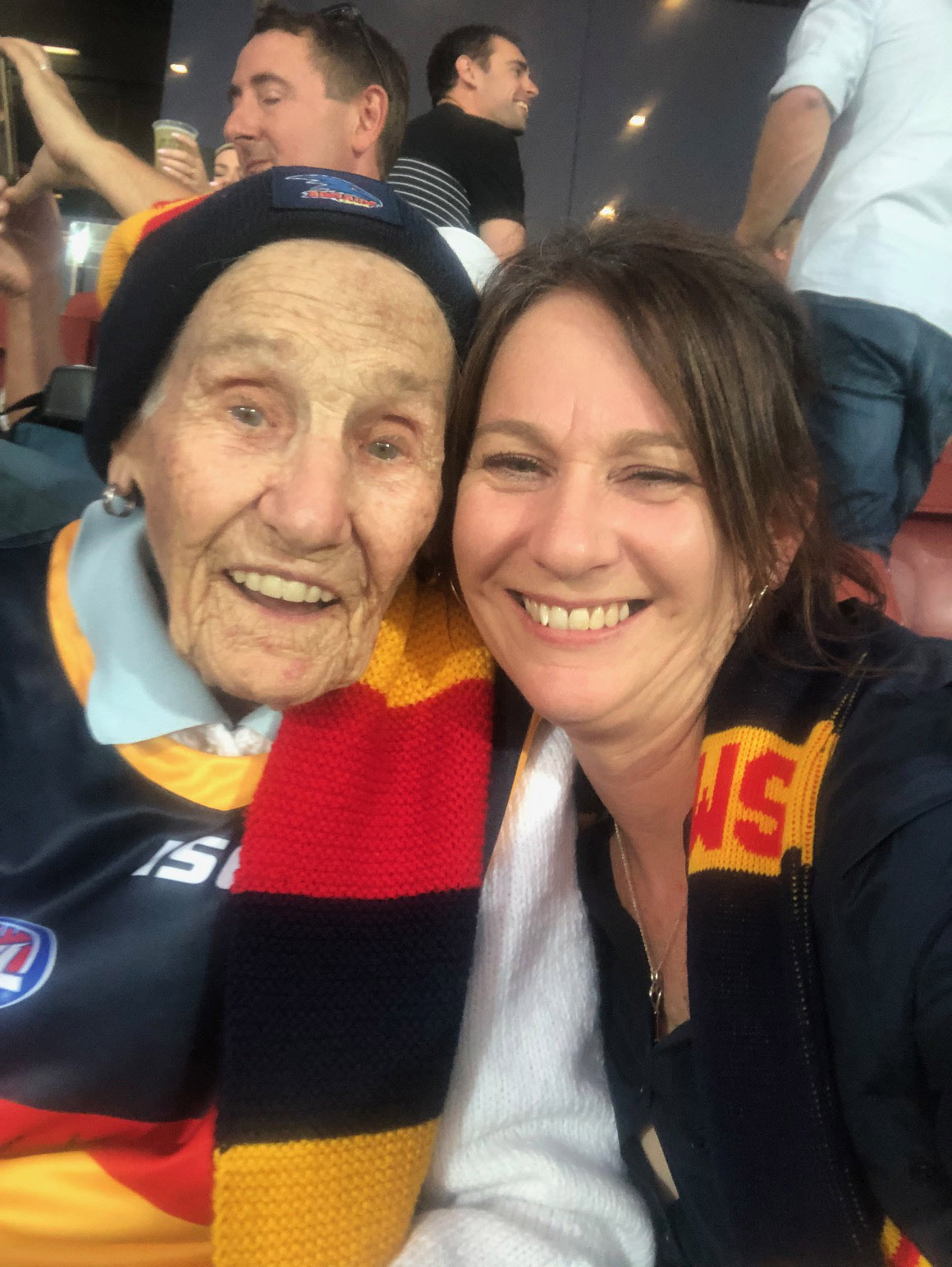 "She was totally amazed from the time we walked in and I have to say Adelaide Oval and those staff, I have no words, they were super incredible," Tanya said. "They looked after Nanna like she was royalty."
Jodie asked Nanna Joan if she got to see her favourite player, Eddie Betts.
"I wanted to see him but he was on the oval," she replied!
Her reaction when Tom Lynch kicked a goal to bring the Crows within a kick at three quarter time was a special moment captured on camera…