It's Valentine's Day and Mark 'Soda' Soderstrom felt like he had to do something special for his "on-air valentine", Jodie Oddy.
So what do you give the person you spend three hours with every morning, constantly ribbing each other but also making each other laugh and doing amazing things together for the people of Adelaide?
Well, there's really only one thing you can get…
MATCHING VALENTINE'S UNDERWEAR WITH EACH OTHER'S FACES ON THEM!
Soda pulled down his jeans this morning to reveal his new boxers covered in love hearts and Jodie's face.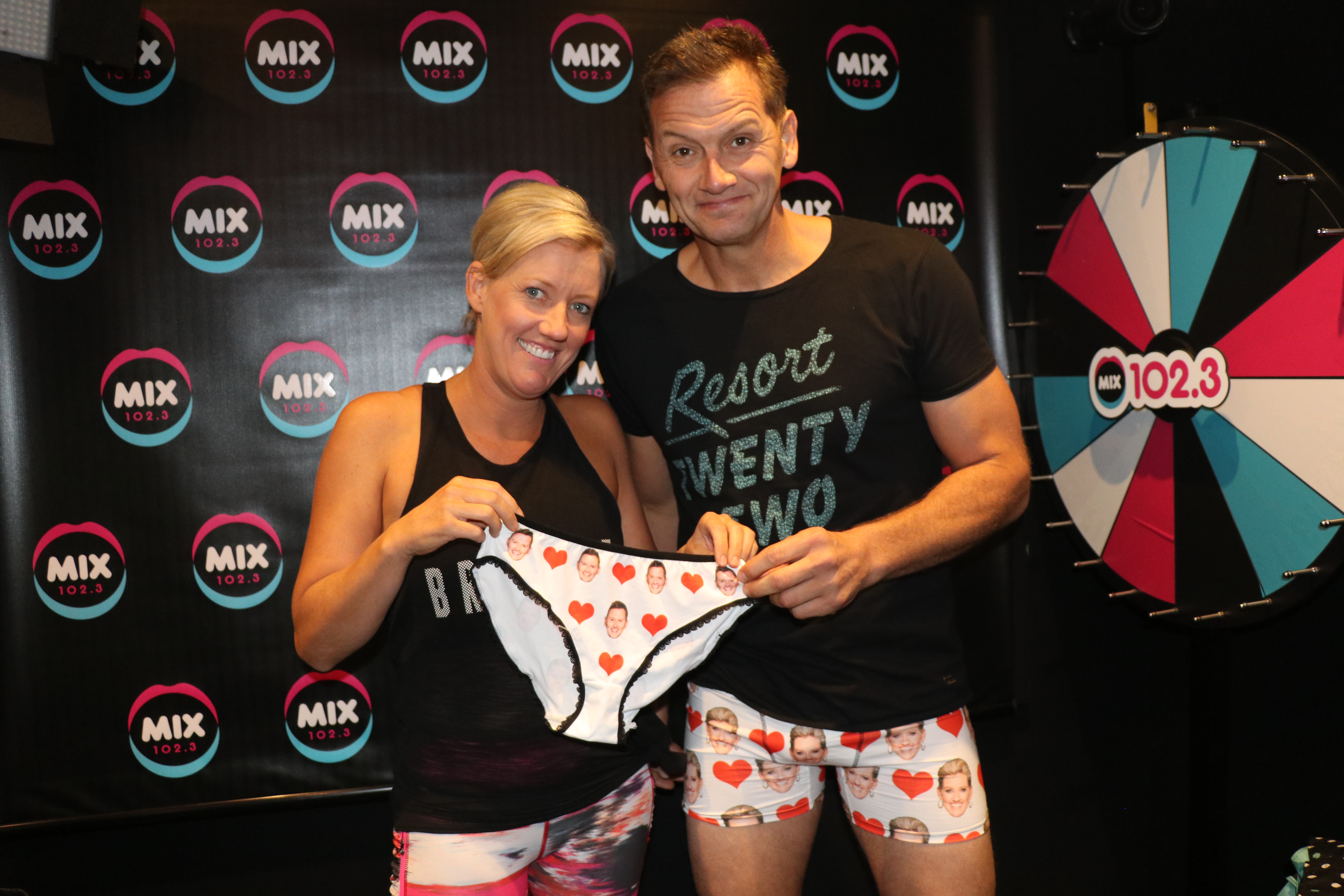 But there was more to come.
The boxers came down next and underneath was Jodie's present – lacey briefs covered with Soda's face!
Watch her reaction in the video above.
PS If you want to get a pair for your valentine, Soda bought them from myfaceboxer.com
Want more? Listen to one of our favourite moments from The Ali Clarke Breakfast Show – Tune in weekdays from 6AM on Mix102.3!