Parents, take note, your children may not be safe from cyber predators, even when it seems like they're watching children's shows online.
Warnings have been issued about the TERRIFYING MOMO CHALLENGE, WHICH HAS BEEN POPPING UP IN THE MIDDLE OF YOUTUBE AND YOUTUBE KIDS VIDEOS, CONVINCING YOUNG CHILDREN TO DO UNTHINKABLE THINGS.
In case you haven't heard of it, 'Momo' is a creepy bird-like lady, with stringy hair, large eyes and a stretched smile.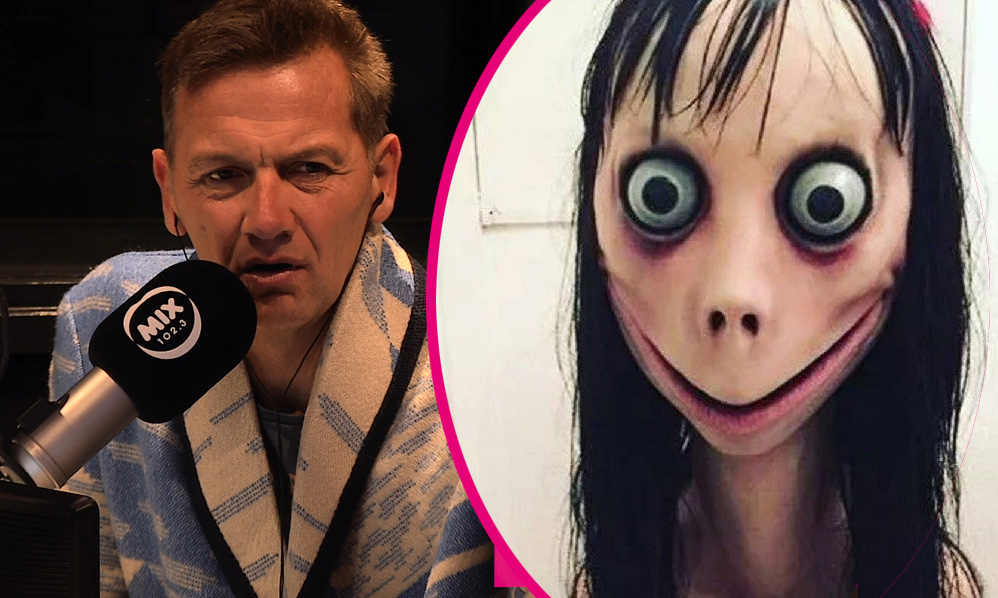 The momo image originated from an art gallery in Japan.
She is reportedly appearing in innocent videos of things like Frozen, Peppa Pig and toy reviews. Some are static images while others also include disturbing messages and challenges that are asking children to do awful things.
One five-year-old girl hacked her own hair off following a message from the momo challenge, while another boy was allegedly told to stab himself in the neck.
"It contacts the children through these apps and challenges them to do small things like turn the microwave on but then it escalates to self harm or suicide or instructions on how to stab people," Jodie said on Mix102.3.
"The whole problem with it is that they say if you don't do as momo says then we will harm you or we will harm your family.
"There's been a few cases of family and friends blaming the momo challenge for children's suicide as well."
Kyle and Jackie O have also been discussing the Momo challenge, and had callers share their personal experiences with the terrifying character.
"I have a four year old and she has watched something that I wasn't aware of on Youtube and…it wasn't until she was going to bed that she started bringing up all this monster stuff," one listener said.
"Anyway I thought nothing of it…and then all these social media stuff came up about this momo thing and so I thought I would just approach her and be like, 'What's momo?'. And she said to me, it's the monster video.
"And it has changed her so much," the concerned mum added. "It got to the point that she couldn't be at home, in her own home, to feel safe."
Another parent said his six-year-old daughter had been convinced to turn the stove and oven on by the momo challenge.
"She goes, 'Yeah that's the girl that told me to wait until night time and turn the stove and the oven on to fill the house with her magical fire gas'," he explained.
"She won't sleep in her own bed, she's scared at night, she cries."
So how should you handle this as a parent? Jodie and Soda think it is worth discussing it with them.
"Be very, very wary. I said to my kids, have you ever seen this face and I showed them and they said no," Jodie said.
"Maybe it's worth talking to your kids, because you know what kids are like if someone tells them don't say anything or we're going to hurt your family, they clam up."
Soda said it was important we put this message online.
"We'll post this online so that people are aware and so if you are sitting at home and your kids are watching and this thing pops up you know what it is," he said.