Kerry gave Jodie & Soda 3 wishes that she wanted to come true before she passed…
In 2016, Soda hosted the Pink Yellow Blue Charity Ball which raised money to fund cancer research, treatments and support services provided by the Flinders Foundation.
During the ball, a video was played which told the story of Kerry and David. Kerry a mum of 2 and wife to David, who had been battling breast cancer since she was diagnosed in 2011.
After many operations and several rounds of chemotherapy, Kerry was told the cancer was gone. But after a while, it returned and had spread throughout her body. This time she was devastatingly told it was incurable.
Kerry's story touched Soda so much that he wanted to help in whatever way he could. So Jodie and Soda arranged to meet up with Kerry & David to see what them and the Mix102.3 team could do to help.
Kerry gave Jodie & Soda 3 wishes that she wanted to come true before she passed…
Her first wish was to build a tribute garden in her home for her family to think about her in after she had passed. The response from the friends of the show was incredible as it saw complete strangers putting in their time and effort to build the tribute area, which Kerry got to see.
When Kerry received the news that her cancer had returned, the family were booked to go to New York but had devastatingly had to cancel. Kerry's second wish was to ensure her family still had the chance to go. After Kerry passed, David organised 80 people together who all flew to New York where they ran the New York marathon in memory of her.
And lastly, Kerry's final wish is upon us……the building of a Cancer Wellness Centre for the Flinders Foundation
This will be the biggest rescue Jodie & Soda have ever attempted.
Everyone has been touched by cancer, either directly or indirectly, so we want to join the fight against this insidious disease along with the Flinders Foundation and the people of South Australia.
Follow the link to donate towards our fight against cancer https://www.flindersfoundation.org.au/focus-areas/cancer/cancer-wellness-centre/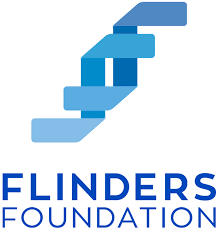 Want more? Listen to one of our favourite moments from The Ali Clarke Breakfast Show – Tune in weekdays from 6AM on Mix102.3!