We had been playing this Secret Sound for more than five weeks and had hundreds of incorrect guesses… so how did Quinton Jones become the one who won $25,000 and a brand new City Holden Astra?
Unable to sleep last night after his incredible win on Wednesday, Quinton came into the Mix102.3 studio on Thursday morning – all the way from Willaston, north of Gawler – to meet Jodie and Soda and tell his story.
He brought wife Michelle, their children Talia, Lacey and Austin, and Michelle's mum Heather in with him.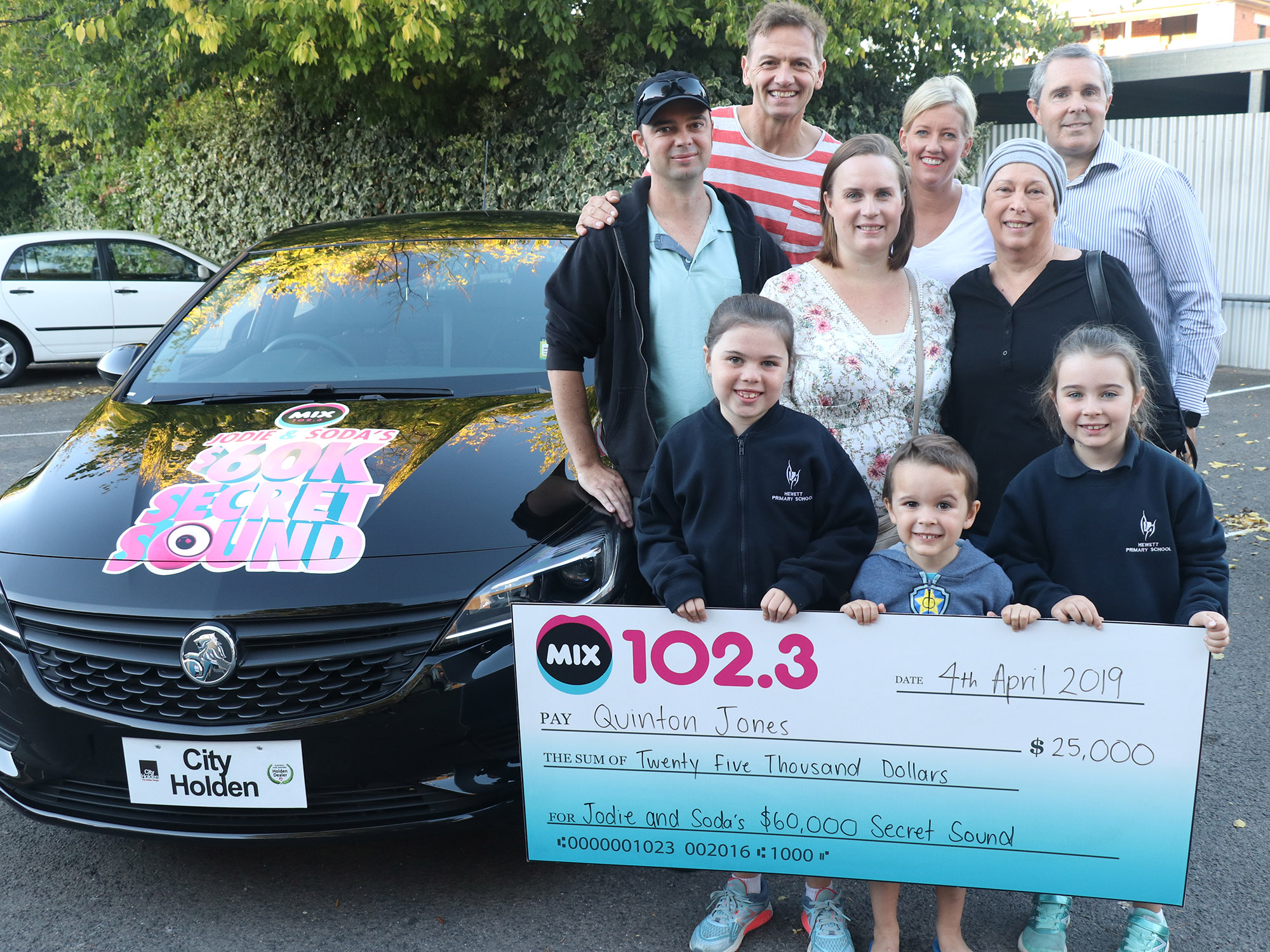 Quinton is a regular listener to Jodie and Soda, and had even donated $100 to our campaign for Kerry's Final Wish in February.
His mother-in-law Heather has Stage 4 bowel cancer and is currently going through chemotherapy. Michelle said the prize money would mean they could take a holiday with Heather to spend some much-needed quality time together.
How he managed to win is a fascinating story of persistence. Watch him tell it in the video below…
He had remembered all the clues and come up with lots of ideas of what it could be but every time he checked the incorrect guesses list, his idea was already on there.
Then it came to Wednesday and the definitive clue…
340 grams
Quinton wandered the supermarket awkwardly holding two loaves of bread because he was really there just trying to work out what the Secret Sound was.
He almost gave up – he had spent most of his time in the confectionary and baby aisles – until somehow he noticed corned beef. He picked it up and saw '340 grams'.
Then the other clues started to fit – you spin it around to open it, it was the right size and price, and he could imagine Jodie wouldn't have had it since she was a child.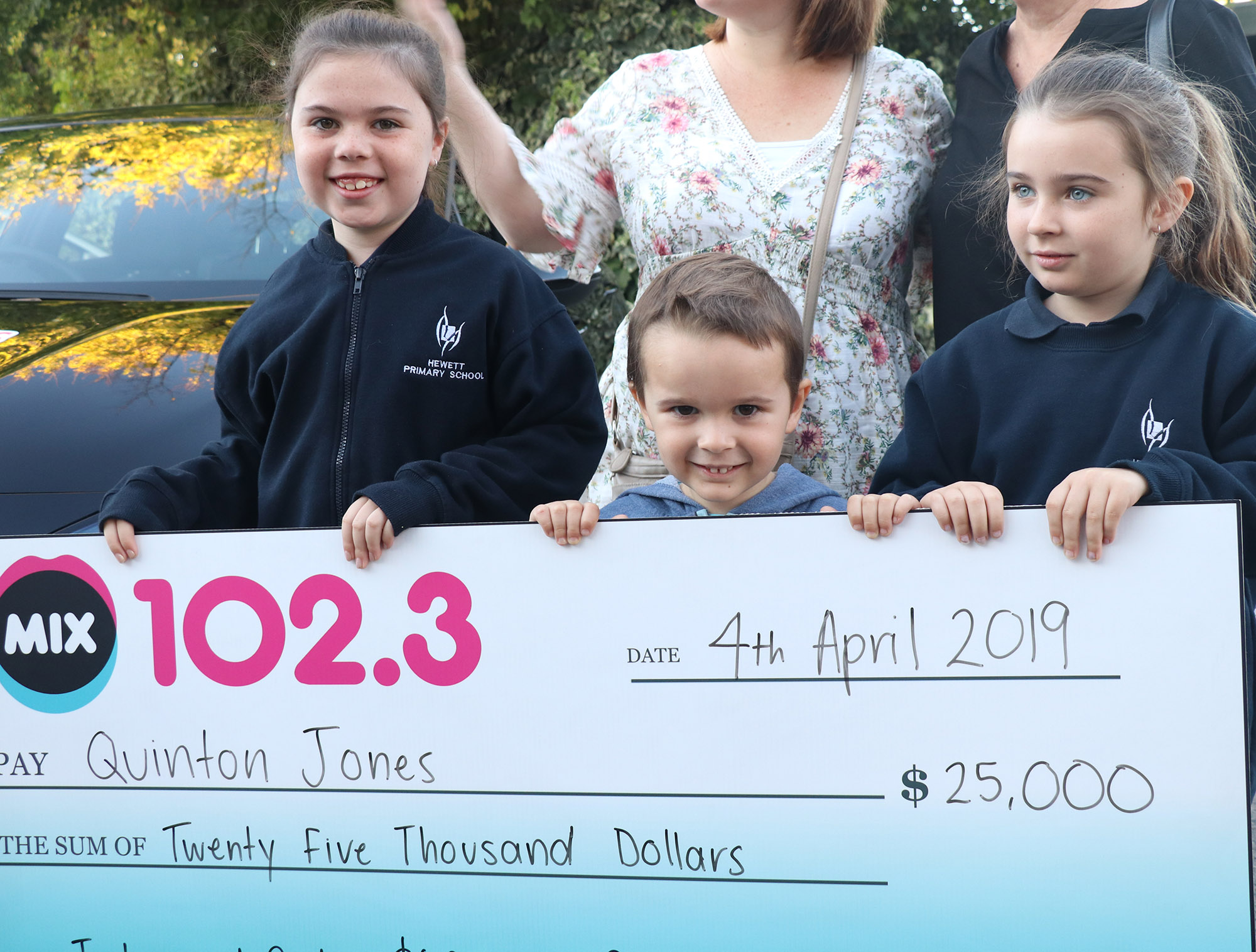 He was pretty sure he had the answer but then came the hardest part of all – getting through to Mix102.3 on the phone.
He said between himself, Heather and Michelle they dialled 8300 1023 more than 800 times yesterday.
Michelle had told him to give up "but luckily he doesn't listen to me," she joked this morning.
By 2pm he had got through to Michelle Murphy, explained his guess perfectly on-air and been told he had won a brand new Holden Astra from City Holden, $25,000, and a stack of concert tickets.
Today, he got to collect his cheque, his tickets and his car.
Julian Newton from City Holden was on hand to hand over the keys. Son Austin was probably the most excited, climbing through to the front and pretending to drive, as well as entertaining Jodie with lots of stories.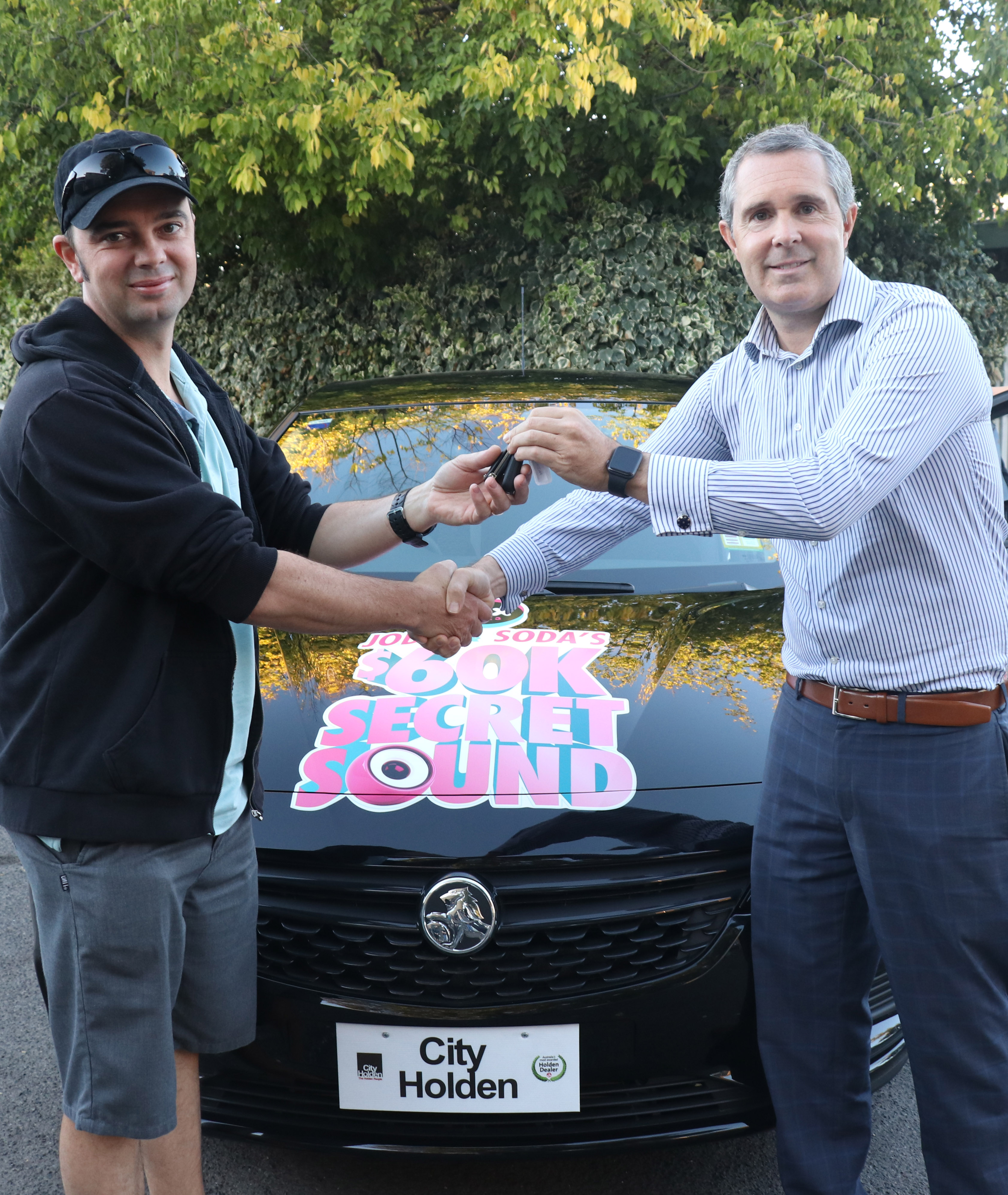 Soda said it was one of the greatest prizes they'd ever given away and Jodie said she was thrilled it had gone to such a deserving young family.
Want more? Listen to one of our favourite moments from The Ali Clarke Breakfast Show – Tune in weekdays from 6AM on Mix102.3!