Jodie Oddy's attempt at breaking a Guinness World Record is over after motion sickness took its toll on the ferris wheel and she was advised not to continue.
Jodie and Soda had spent just over six hours on the ferris wheel in their mission to reach 52 hours and break a Guinness World Record to raise money for Kerry's Final Wish when the devastating call was made.
Soda just broke the news to Michelle Murphy live on Mix 102.3.
DONATE HERE TO KERRY'S FINAL WISH
"She had a terrible night in preparation for this," Soda said. "She worked really hard to get through the show, she's been vomiting while on the wheel, the motion sickness has got to her," Soda said.
"The medical staff are here, the paramedics and everyone, – we've made the call and Jodie has just left the wheel.
"I said to her you can't keep going if you're this state.
"She was really, really upset she didn't want to let anyone down but she hasn't let anyone down by looking after health. She's really, really crook.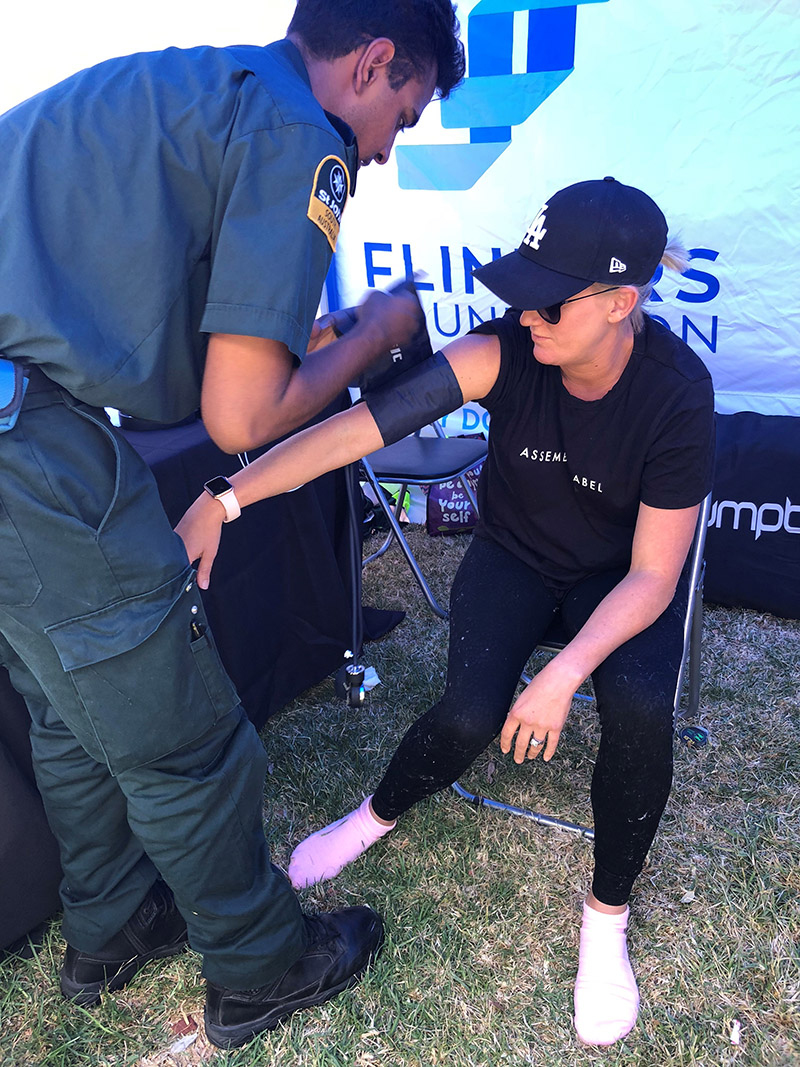 The mission does continue however with Soda on his own who can still break the Guinness World Record solo if he completes 52 hours.
"Now it is one man one mission and now I'm here for Jodie and myself, and we're still going to do it for Kerry" he said.