Identical triplets Amy, Sophie and Kate Taeuber join Jodie & Soda to unveil what it's really like to have two other people who look exactly like you and what it means when it comes to dating.
Sophie explained they had at times where they decided to switch to trick people: "Amy went out on the second date as Kate but chickened out when they were in the car on the way to the movie."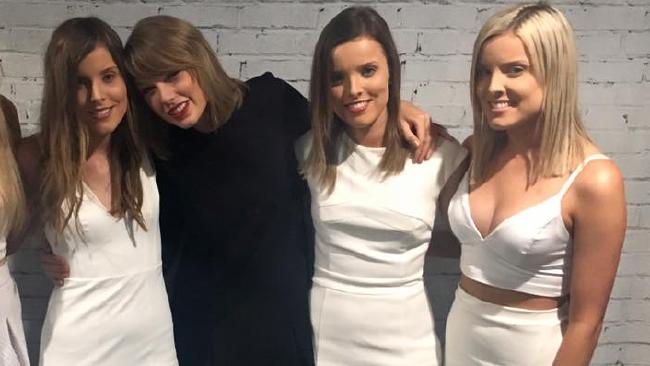 The triplets with Taylor Swift
The Adelaide sisters live together and explained they have some interest fights.
"With twins, you have to be friends but with three it's this constant mind games for who's on each side"
"We're quite mean you've got a big nose or you've got this but people then say 'but you look the same!!'"
The trio have also agreed to participate in the new series which will see them subscribing to fad diets being promoted on social media, such as no sugar and raw vegan.
The women added that they hoped by lending their genetics to the experiment, they would be able to reveal to viewers which diets were best and which could be doing "serious damage".