Celine Dion busts out an Aussie classic with an all time Aussie icon – John Farnham!
It was the coming together of Canada and Australia. Maple syrup meets Vegemite. Poutine meets potato cakes. And boy oh boy, don't they sound like some tasty dishes?! But none tastier than a "You're The Voice" duet between Celine Dion and John "Whispering Jack" Farnham. And what a surprise it was for the packed Melbourne crowd, as 15 thousand voices belted out the timeless banger with unheralded gusto.
The Canadian songstress invited the Aussie on stage at her show in Melbourne's Rod Laver Arena, after she'd been performing her own rendition of "You're The Voice" at her previous Australian shows. It wasn't a last minute idea either, it was well planned, as a group of bagpipers and the 69-year-old Farnham hit the stage unannounced for the second verse.
"This is a dream come true for me," she told him after their duet. "I have been singing along to your videos on YouTube for more than 20 years. The charismatic person you are, the energy you give, it is contagious."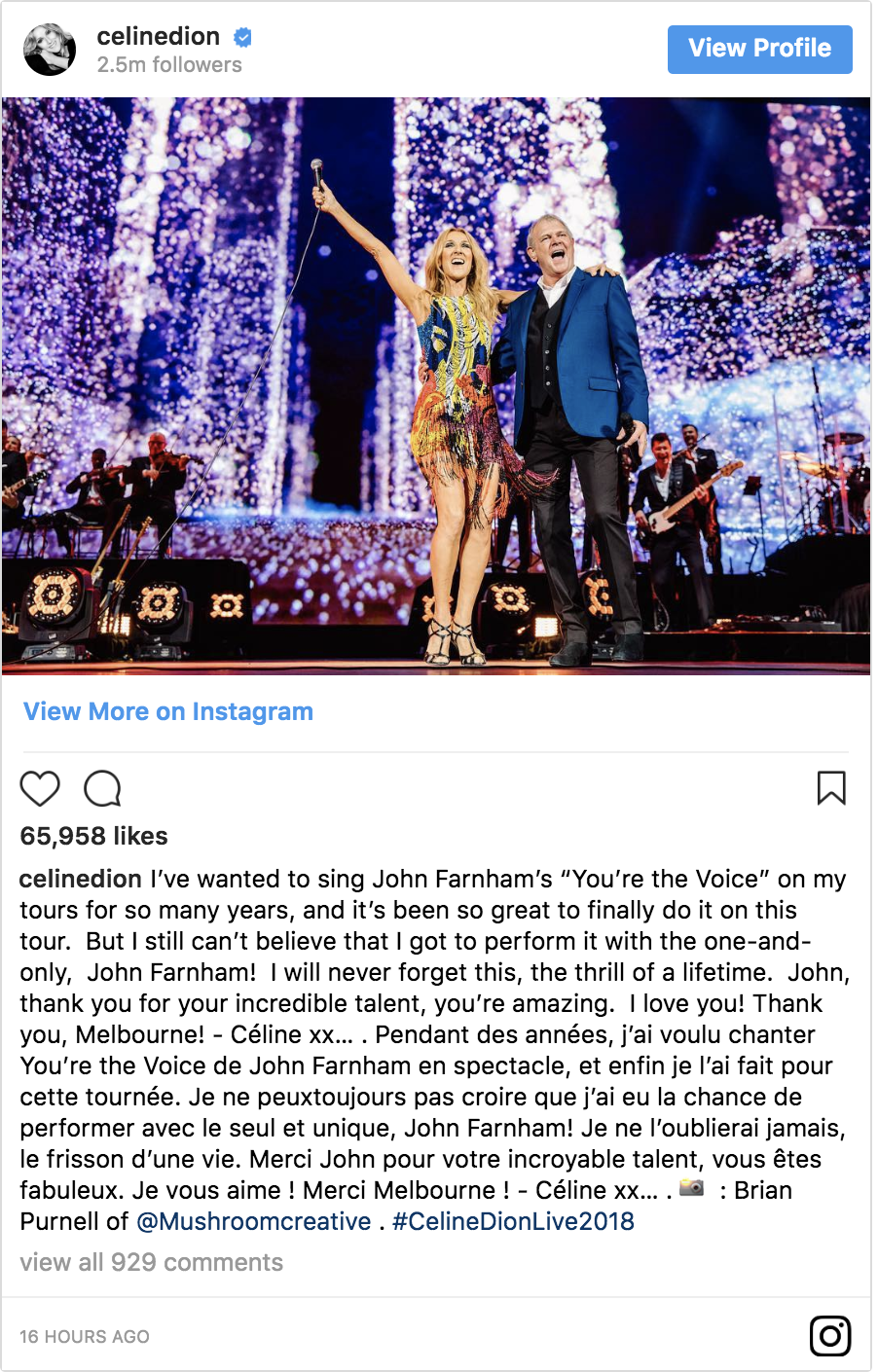 Catch Will & Woody live on your airwaves from 4-6pm weekdays.

Want more? Listen to one of our favourite moments from The Ali Clarke Breakfast Show – Tune in weekdays from 6AM on Mix102.3!