An Aussie mum who is a self-confessed 'superfan' of K-Mart has shown her ultimate support for the chain of stores by getting a tattoo of the famous logo on her ankle.
The woman has posted these images anonymously to a Facebook fan page called Kmart Unhacks & Roasts, as a tribute to her lifelong "Kmart addiction."
"So I know I'll get bombarded by Negative Nancys, but this happened today and no, I'm not regretting it and I won't regret it,"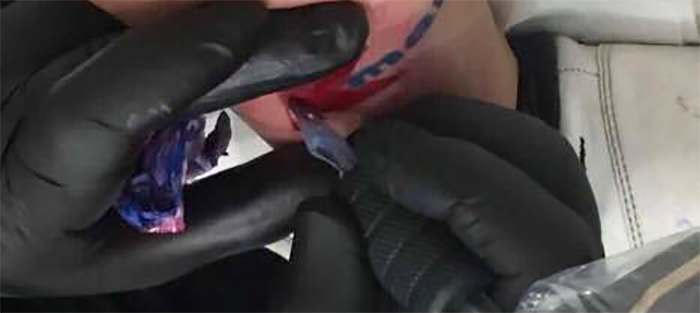 "The story behind getting this tattoo… my Kmart addiction, which started back when I was little and would go with my nan shopping at Kmart and having lunch at [the cafe] once a week, good times," she continued.
"Still to this day I'm addicted [to] going to Kmart every chance I get."
"There's so many Kmart stories over my 35 years, so many memories behind this one tattoo…"
The unnamed woman says she was initially scared for a year to get the tat, and was told by others that she "would chicken out."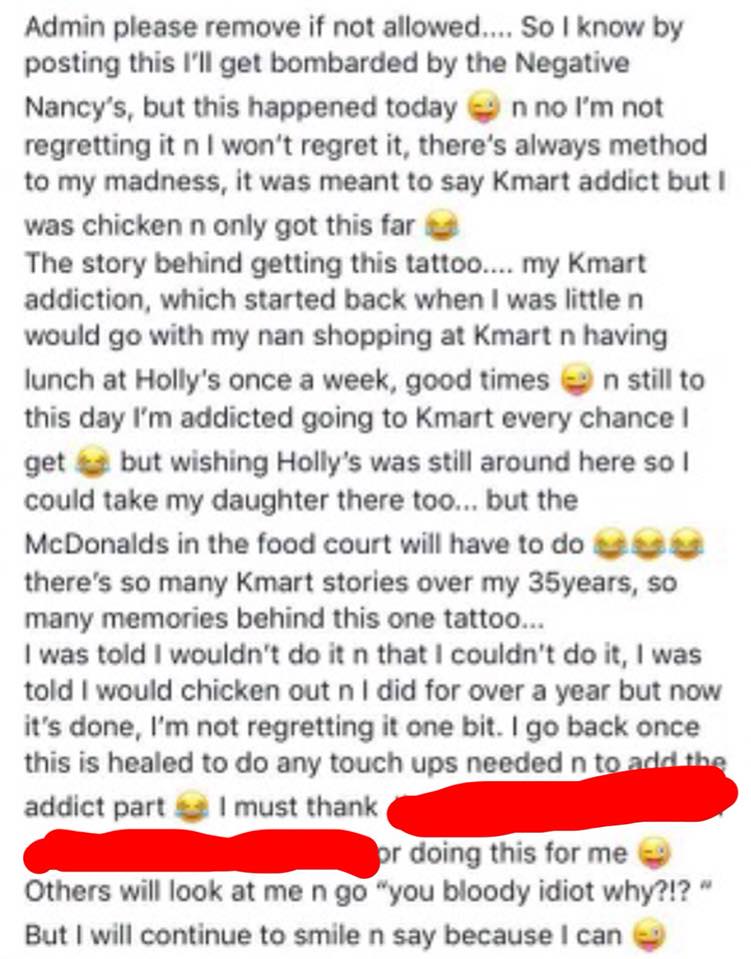 Now, she proudly declares, "It's done" and "I'm not regretting it one bit."
While now happily celebrating her unique new ink, she says that the work of art isn't finished yet.
"I go back once this is healed to do any touch-ups needed and to add the 'addict' part," she said.
"Others will look at me and go 'you bloody idiot why?!?' But I will continue to smile and say 'because I can,'"
Want more? Listen to one of our favourite moments from The Ali Clarke Breakfast Show – Tune in weekdays from 6AM on Mix102.3!