They only got married on the show last night but Married At First Sight bride Stacey Hampton has already revealed her current relationship status with reality TV husband Michael Goonan.
Chatting to Soda and Erin Phillips in the Mix102.3 studio on Tuesday morning, Stacey started out admitting that she didn't have her wedding ring on but said that was due to having an eating disorder.
On the show last night we all saw Stacey's horror as the 'Baby Shark' singing Michael delivered a range of chocolate bar puns in his wedding vows, and the extreme awkwardness of the photo shoot.
So it came as a massive shock when Stacey revealed this morning that Michael and her are STILL TOGETHER.
Is she telling the truth? Watch the video above and make your own call.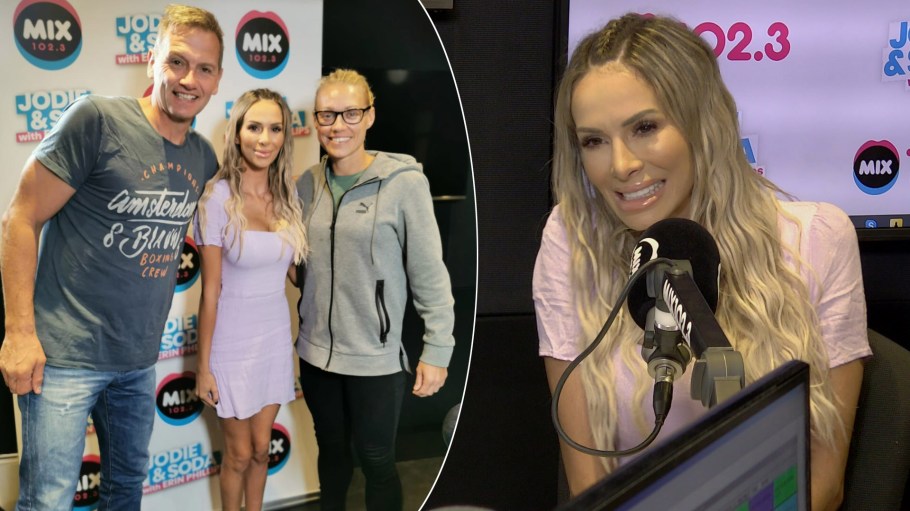 Filming for the hit Channel 9 series is believed to have wrapped up last year, which would mean that not only do the couple choose 'Stay' throughout the series but they've spent some months since the show continuing to develop their relationship.
Stacey said the pair's relationship "starts bad" but told us to wait and keep watching to see their relationship develop.
"So are you and Michael together?" Soda asked casually.
"Umm yes we are, yeah," she replied.
Soda was shocked, thinking she was pulling his leg.
"Yeah we are, I promise. Our children have met," she confirmed.
"(Michael) has lived this very bachelor life, as you've seen. His friends even called him a child, then I called him a child (so) at least I was right.
"He's pulled his head in a lot, I think I've helped him grow which I am so grateful for."
Want more? Listen to one of our favourite moments from The Ali Clarke Breakfast Show – Tune in weekdays from 6AM on Mix102.3!