The Mix102.3 Giant Ferris Wheel has arrived at Glenelg.
The towering ride, proudly sponsored by Mix102.3, is here temporarily for Summer and is already proving a winner with Adelaide beachgoers.
With temperatures expected to soar in the next week or so, thousands more will flock to Glenelg and they won't be able to miss seeing the new addition. Located right at the end of Jetty Rd, between Moseley Square and the start of the Glenelg jetty, the wheel gives stunning views of the shoreline, ocean and back up towards the city.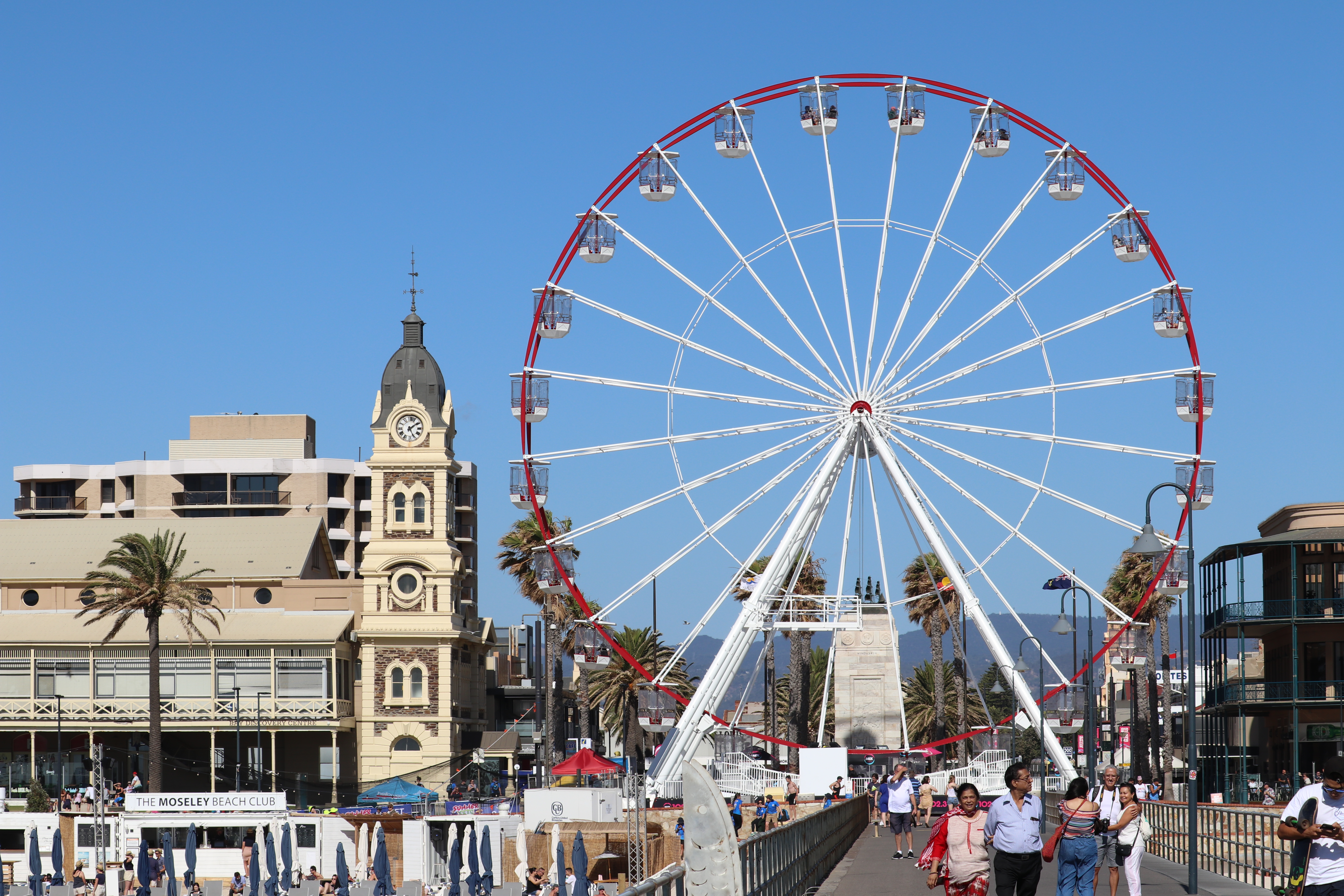 Standing 35 metres high, the Mix102.3 Giant Ferris Wheel is the tallest travelling portable observation wheel in Australia. It features 24 gondolas that rotate 360 degrees, and can seat up to 144 people at a time.
It is open every day from 9.30am until 9.30pm but disappears on 24 February 2019 (NOTE: This has been extended by two weeks, after previously being due to close on 10 February).
Costs are $10 per person or $30 for a gondola that seats a maximum of six people.
If you go for a ride, make sure you post a photo to social media using #MixFerrisWheel
Enjoy the view, Adelaide.