Obsessed with trying to catch them all? Well we've just discovered something that might help!
There's now a map available which not only tells you which Pokemon are near you, but how long they'll be there for.
Pokevision allows you to pinpoint exactly where the Pokemon in your area are hiding on a Google-like Map.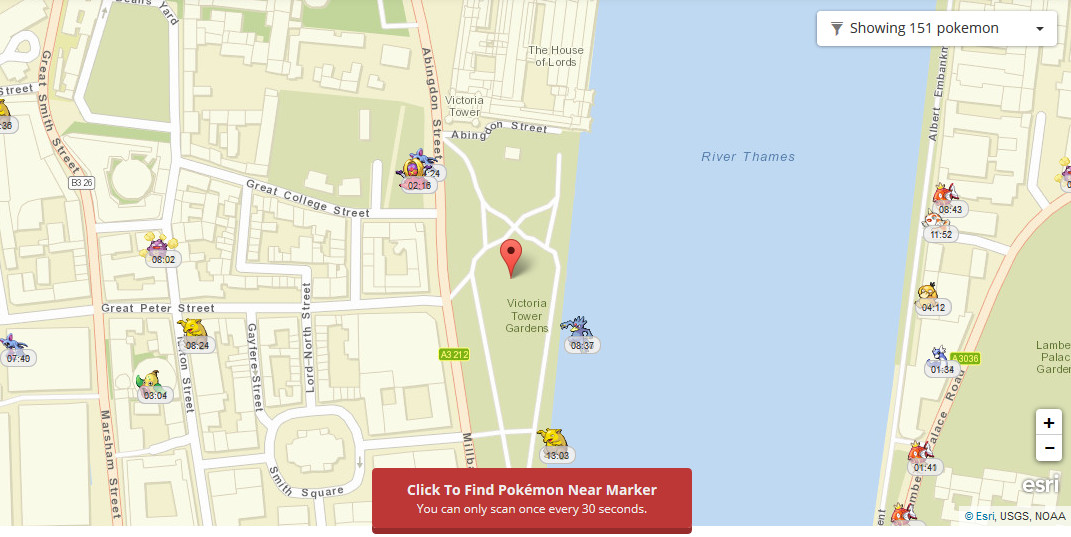 HINT: Make sure you press the red button at the bottom of the map
It also allows you to explore areas in your city so you can find the ultimate hotspots!
While not everyone will agree with its use (some people have suggested it's cheating), you have to admit it's pretty addictive when you realise there's a Pikachu near you…
Watch David Attenborough narrate Pokemon Go…
h/t: Metro
Want more? Listen to one of our favourite moments from The Ali Clarke Breakfast Show – Tune in weekdays from 6AM on Mix102.3!