An image of Carlton AFLW star Tayla Harris has shifted from being a symbol of online trolling to now being celebrated around Australia, particularly by Mix102.3 listener, Blake.
On Thursday morning, Blake Griffiths from Seaford Meadows, delivered the strongest possible support for Tayla and women's football by getting the now iconic image of her tattooed onto his forearm.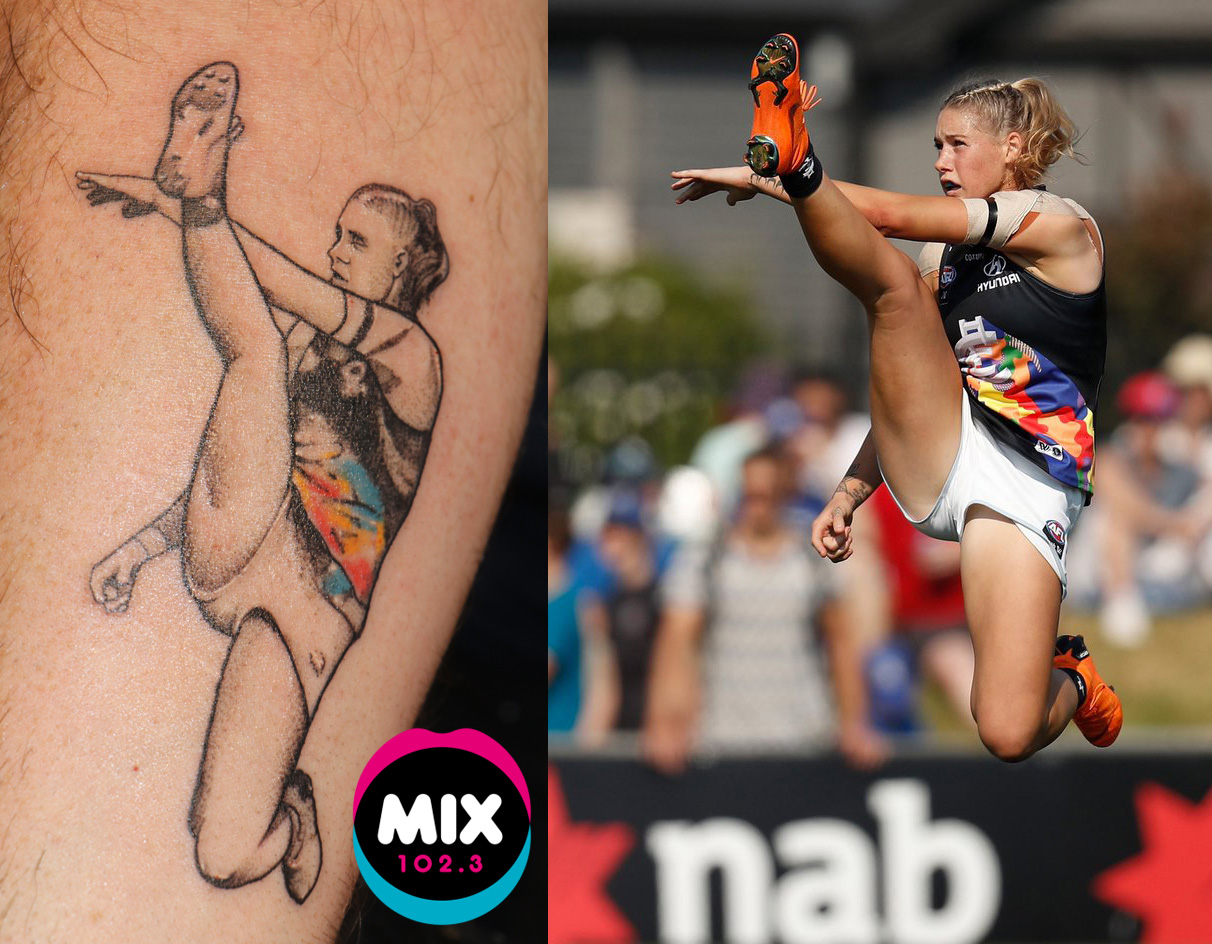 Blake, who is married with two kids, was in the Mix102.3 studio to get a tattoo of Crows coach Don Pyke, to rival Bek's David Bowie style tattoo of Power coach Ken Hinkley that went viral earlier in the week.
But Mix102.3 breakfast hosts Jodie and Soda offered to not only get him "Pyke For Life" but also Tayla's image on his other arm.
So that's exactly what happened. By 8.45am on Thursday morning, Blake told Jodie and Soda he "couldn't be happier" with his new designs and was looking forward to showing them off – especially to the rival Power fans – when pouring beers at his pub in Aldinga this weekend.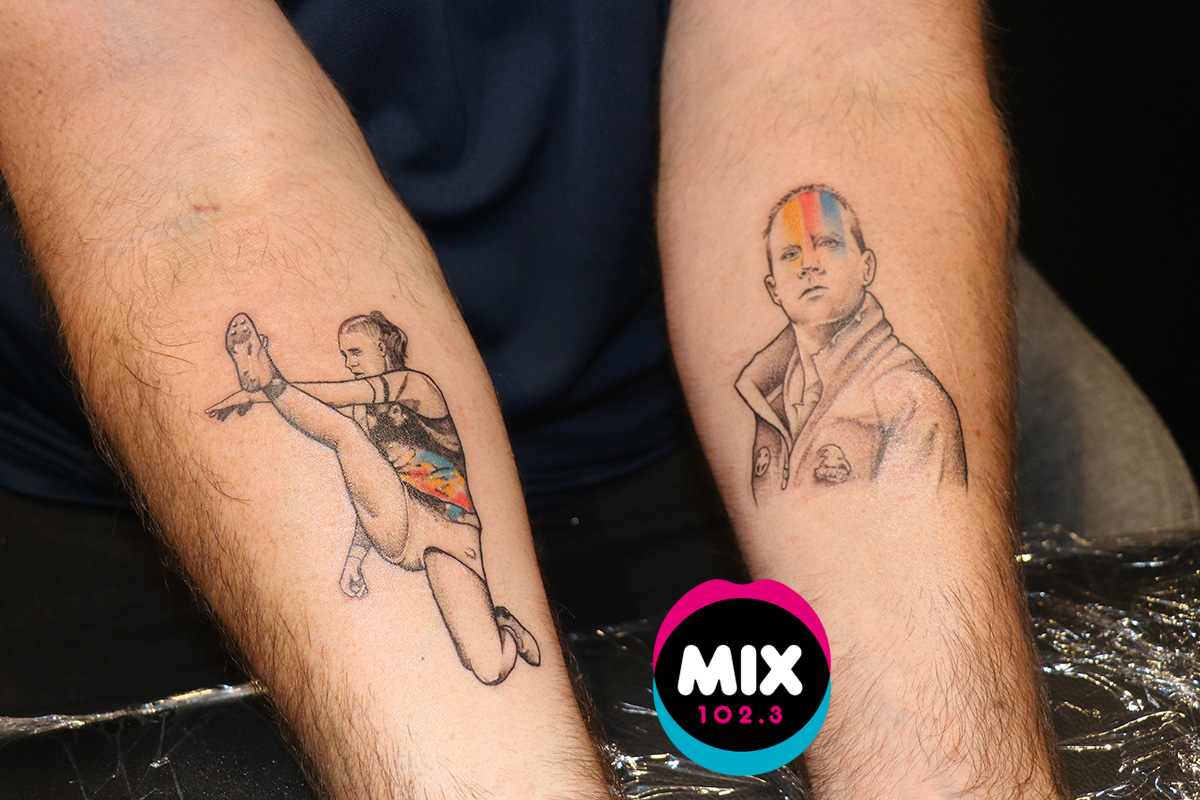 The Tayla Harris story began earlier in the week when Channel 7's AFL page posted online an image by photographer Michael Wilson of Tayla in full flight.
It attracted the online trolls who were sexually abusive towards Tayla, who later admitted that she feared for safety.
The image was removed by Channel 7 to stop the hate but that prompted the image to be re-shared by footballers, the public and celebrities throughout Australia as it deserved to be seen without the vitriol.
Now, it's gone even further by being permanently inked on Blake.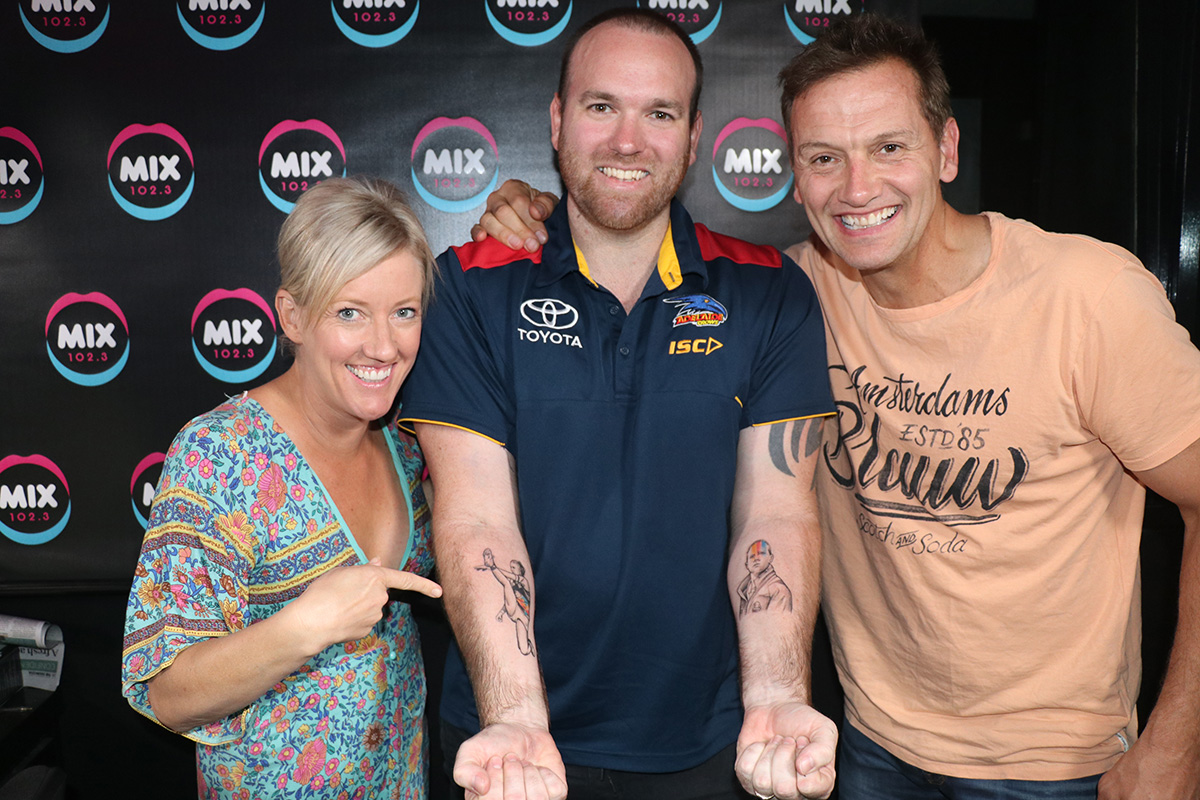 This dedicated footy fan got a tattoo of that incredible @taylaharriss photo on his arm! pic.twitter.com/pnvQtl2Blo

— Sunrise (@sunriseon7) March 21, 2019
Aleisha Gannon (below) from Ink Haus Creative Studios was the incredible tattoo artist.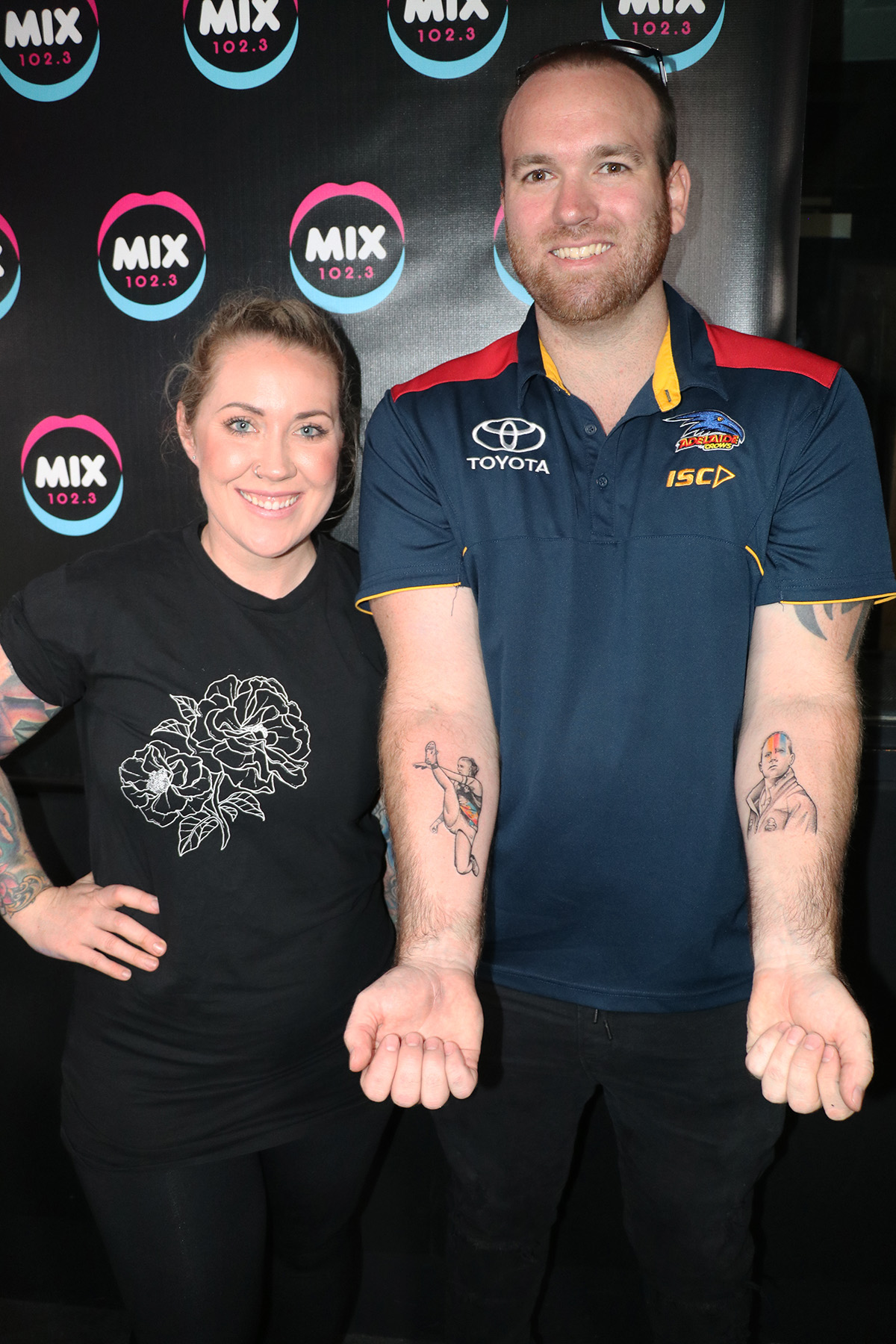 Want more? Listen to one of our favourite moments from The Ali Clarke Breakfast Show – Tune in weekdays from 6AM on Mix102.3!