Well baby now we got bad blood!
Taylor Swift has responded to the leaked footage of the full phone conversation between her and Kanye West on her Instagram story.
Over the weekend the full 2016 phone call between Taylor and Kanye discussing his lyrics to the song 'Famous' was leaked, seeming to prove that Kim and Kanye lied when they claimed that Taylor knew exactly what the lyrics would say about her.
KIM K AND KANYE AND THE MOST DESPICABLE, GROSS AND MANIPULATIVE PEOPLE IN THE INDUSTRY THEY LIED ABOUT TAYLOR SWIFT IN 2016 AND THIS THREAD OF THE LEAKED PHONE CONVERSATION WILL SHOW YOU THAT. pic.twitter.com/jCw07z8Vpf

— 𝓛𝑜𝓋𝑒, 𝒜𝓃𝓊 (@redligion) March 21, 2020
Anyway, after this new video basically vindicated Taylor and showed that she was telling the truth the whole time, the whole world waiting patiently for her to respond.
And now she finally has, taking to her Instagram story to take down Kim and Kanye while also reminding us what's really important at the moment in one foul swoop.
"Instead of answering those who are asking how I feel about the video footage that leaked, proving that I was telling the truth the whole time about *that call* (you know, the one that was illegally recorded, that somebody edited and manipulated in order to frame me and put me, my family, and fans through hell for 4 years)…" Taylor wrote in the story.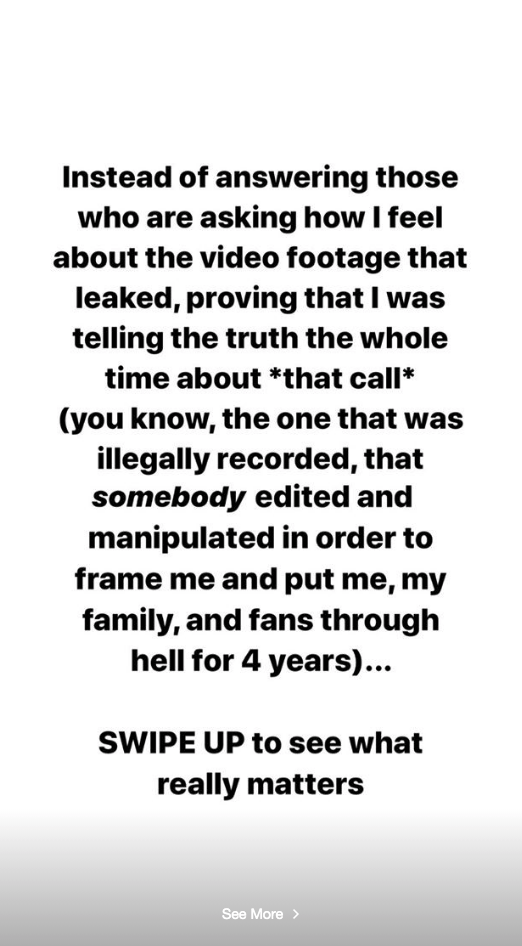 "SWIPE UP to see what really matters."
Swift added a swipe up link to a site called Feeding America that allows people to donate money to help end world hunger.
"The World Health Organisation and Feeding America are some of the organisations I've been donating to," she added in the next Instagram story.
"If you have the ability to, please join me in donating during this crisis."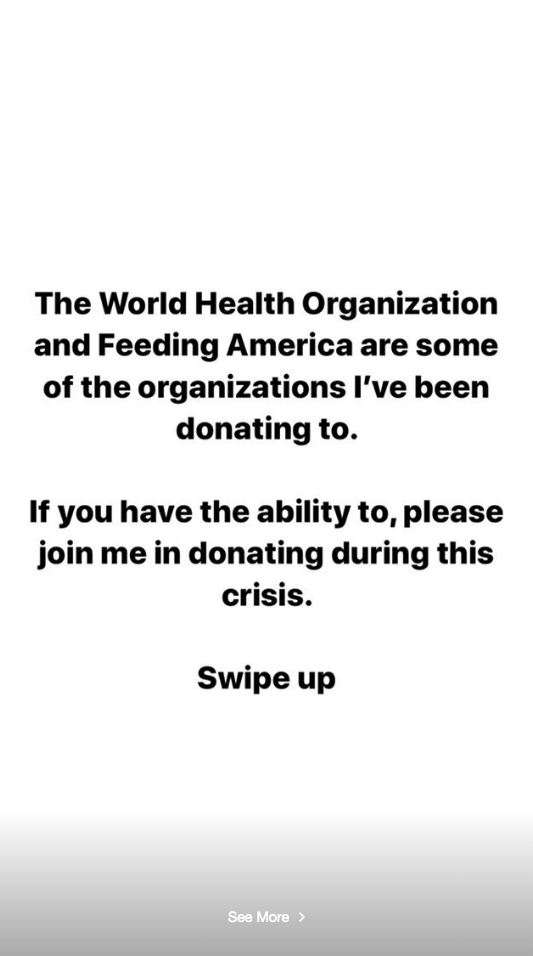 Look what you made her do Kim and Kanye! What an epic takedown honestly.
Meanwhile we're yet to hear anything from the Kardashian-West camp about the new video… Should that silence maybe be taken as a sign of regret..?
Want more? Listen to one of our favourite moments from The Ali Clarke Breakfast Show – Tune in weekdays from 6AM on Mix102.3!