The bigger the better in this Adelaide bar.
Woolshed on Hindley's has caught people's attention recently with a controversial promotion – the bigger the breast size, the more free drinks.
Not only did the bar judge your free drinks by your breast size, you're asked to remove your bra upon entry until you leave!
The bar copped massive backlash online which was followed by a public apologise and cancellation of the event.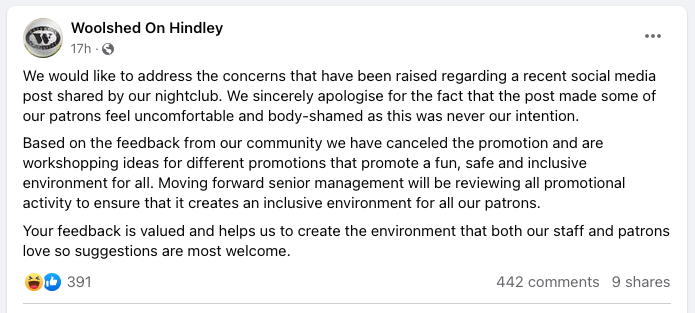 Sorry E cups, the party is off.
Want more? Listen to one of our favourite moments from The Ali Clarke Breakfast Show – Tune in weekdays from 6AM on Mix102.3!