Joseph Siravo who was a powerhouse in The Sopranos, has unfortunately lost his battle with colon cancer and passed away at age 64.
Best known for his work in The Sopranos, he played Johnny Boy Soprano, the father of Tony Soprano in one of the greatest television shows.
Joseph was captured on-screen as a husband, father and mob boss through his trials and tribulations. He also played Fred Goldman, father of Ron Goldman, in FX's 'The People v. O.J. Simpson: American Crime Story.'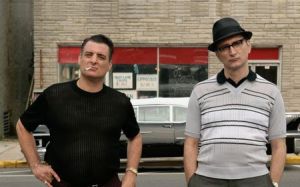 Siravo's agent commented that he died on Sunday following a "long, courageous" battle with colon cancer.
Fellow actor Gerry Pastore shared a heartfelt message on Instagram saying, "RIP my dear friend, who fought an incredible fight. I will miss you. See you on the other side."
"He was a true gent to boot and as you well know hard to find that mutual bond and sincerity," Pastore said alongside a portrait of Siravo
"Acting has always been a passion and finding true friends that lift you up and support was often difficult."
He was a legend on-screen and on broadway and will be remembered for the great work he has done.