Are you ready to feel sorry for yourself? Well, in comparison to this 8-year-old, you're basically a failure (it's true, sorry).
Forbes has released the 2018 list of highest paid YouTubers, and an American child known as 'Ryan ToysReview' has come out on top earning a staggering AUD$29.84 million (USD$22 million) in 2018.
His channel 'Ryan ToysReview' revolves around the 8-year-old playing with and reacting to all sorts of toys, from Play-Doh to jumping castles, and is often accompanied by his parents and twin sisters.
However, his most popular videos feature him "unboxing" new toys, a lucrative trend on YouTubers.
The world's highest-paid YouTube star: Ryan ToysReview has generated 26B views and earned $22M in the last year thanks to his signature line of stuffed animals, collectibles and apparel now selling at Walmarthttps://t.co/59Pvme6gae pic.twitter.com/4KlR3CJcgQ

— Forbes (@Forbes) December 3, 2018
His earnings come through a varying combination of ad revenue on the incredible channel's view count, alongside external business opportunity and endorsements. In other words, he gets most of his toys for free so he can play with them, review them, and upload it.
But Ryan doesn't just review toys. His career has also led to his own line of merchandise, which includes t-shirts, tubs of slime and stuffed animals.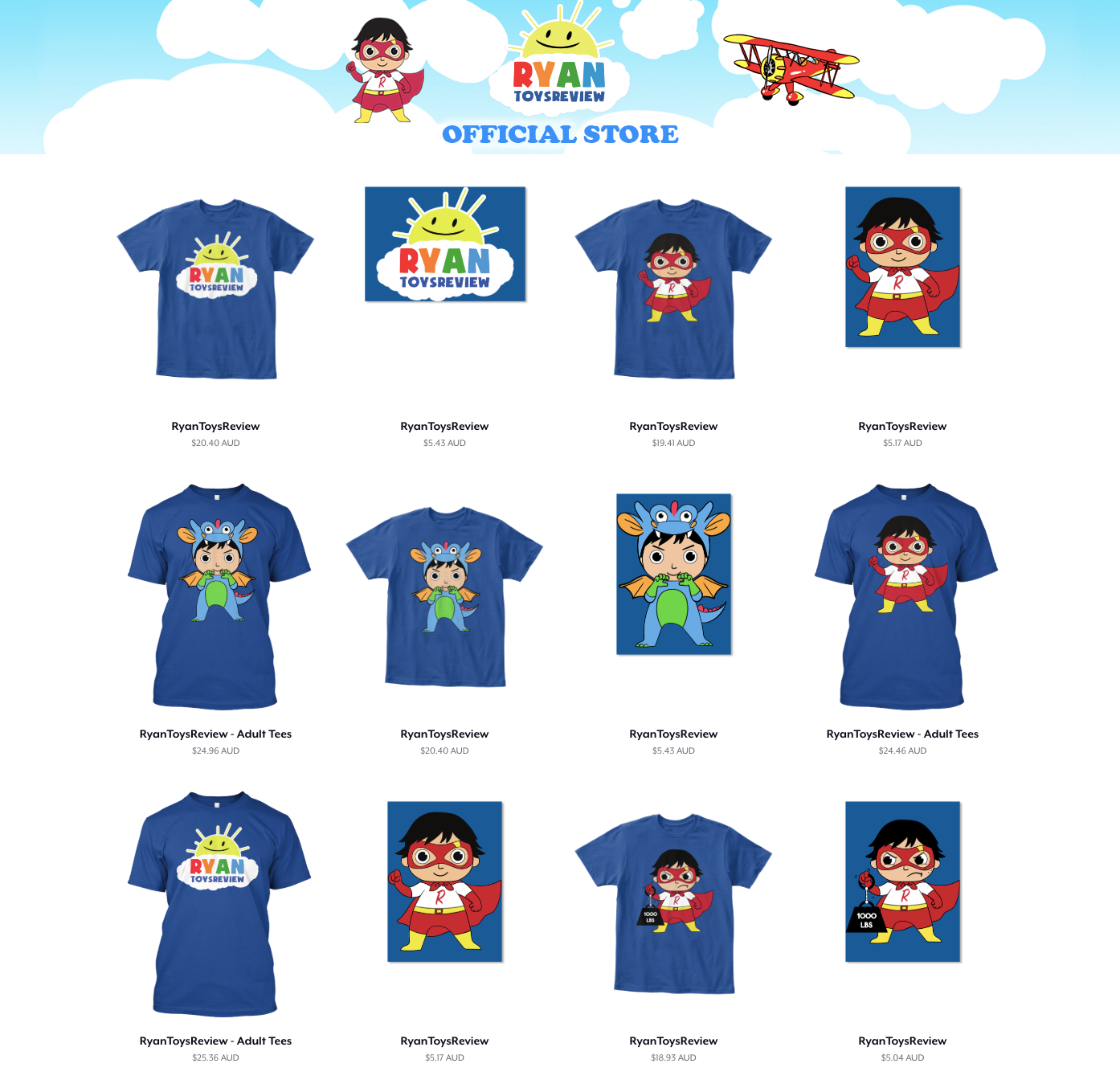 Check out the full list of Forbes' Top Ten highest-earning YouTubers for 2018:
1. Ryan ToysReview (toy reviewer) – $US22million
2. Jake Paul (vlogging) – $US21.5million
3. Dude Perfect (trick shots) – US$20million
4. DanTDM (gaming) – US$18.5million
5. Jeffree Star (beauty) – US$18million
6. Markiplier (gaming) – US$17.5million
7. Vanoss Gaming (gaming) – US$17million
8. Jacksepticeye (gaming) – US$16million
9. PewDiePie (gaming) – US$15.5million
10. Logan Paul (vlogging) – US$14.5million
Want more? Listen to one of our favourite moments from The Ali Clarke Breakfast Show – Tune in weekdays from 6AM on Mix102.3!