Yesterday afternoon we heard about a guy named Charlie Fry, who after just two weeks in our fair country, was met with a hungry shark while he was out surfing with mates.
The British doctor says he feels "a bit sore" after escaping the animal, after punching it in the head as it launched towards him out of the water.
Speaking to Kyle and Jackie O this morning, Charlie revealed he felt something knock into him while he was out on his board.
"I got smacked in the right hand side, and I thought it was a friend joking or something, it was a big knock, took me off my board – and then I turned to see a shark's head come out of the water with its teeth and go for me, so I punched it in the face with my left hand."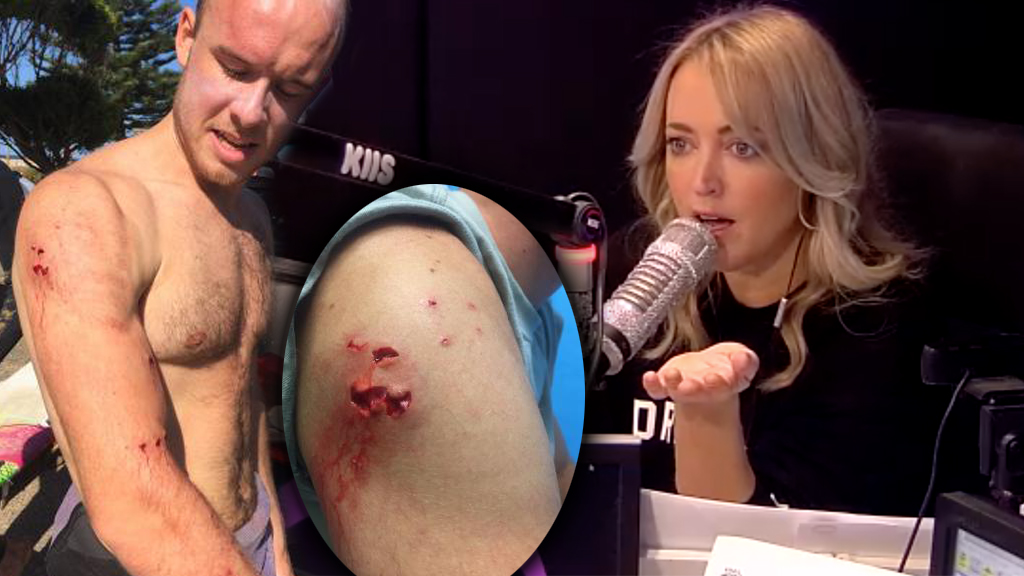 Jackie asked for further clarification, 'Were you punching it in the face when it was out of water, or did you go under, in the water?'
"No, when it was out of water."
"Wow, that's quick thinking."
As for how he knew to do that, Charlie revealed that he and his mates had watched 'a heap of Youtube videos' and saw Mick Fanning punch a shark in JoBerg.
'So I gave it a crack to see what would happen, and fortunately it managed to work and I managed to get back on the board… It tore the wetsuit, which was annoying,' Charlie explained.
'It was just instinct, you go with your hands to push it or punch it or do whatever you can to make it blurry.'
He also had a piece of advice for anyone else that finds themselves in a similar situation.
'Someone said a good thing is to go underwater so you can see the shark, because obviously if you're up above the sea, then you see the shark when it's too late.'
Kyle and Jackie O then offered to buy him a new wetsuit, and apart from not dying, that seemed to make him happier than anything else.
Onya, Charlie! Welcome to Australia…
Want more? Listen to one of our favourite moments from The Ali Clarke Breakfast Show – Tune in weekdays from 6AM on Mix102.3!