Babies and burritos aren't two words that generally go together, but bare with us because this is the cutest thing ever!
Amazon is selling a tortilla-inspired swaddling blanket, giving parents around the world the opportunity to keep their babies safe and secure while also encouraging the perfect photo opportunity!
"From their sweet rosy cheeks to their delectable little toes, you know your baby looks good enough to eat, and now he or she can dress the part with this fiesta-worthy rendition of swaddling clothes," the site reads.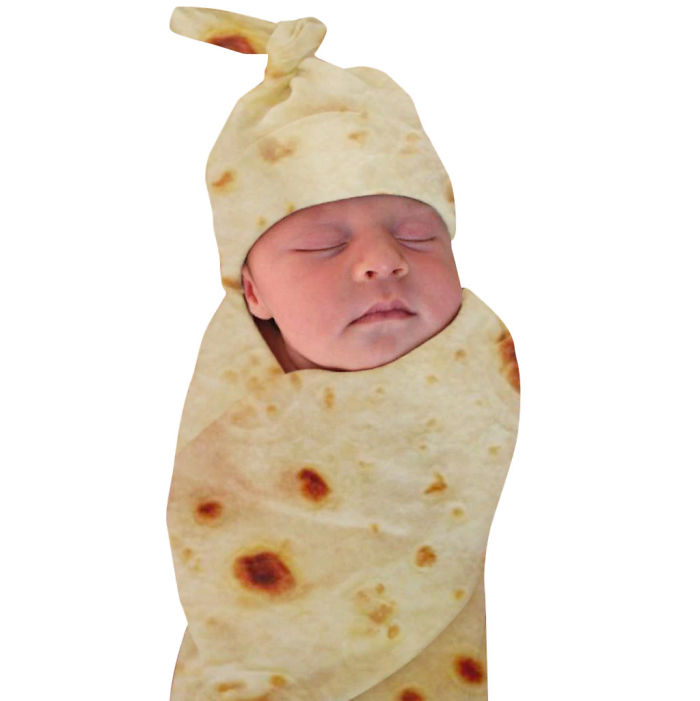 Made from soft layers of stretchy cotton-polyester blend "tortilla", the blanket keeps your bub cuddled, secure, and looking absolutely adorable!
It's appropriate for all newborns up to four months and even comes with a matching hat to top off the tasty look. The breathable fabric blend ensures comfort even during a heat wave.
Um, isn't this the cutest thing ever?!
Want more? Listen to one of our favourite moments from The Ali Clarke Breakfast Show – Tune in weekdays from 6AM on Mix102.3!