New shocking details have emerged of the lies of 'reality TV' and the lasting trauma it can inflict on its participants.
Mix102.3 breakfast show hosts Jodie and Soda pulled the curtain back on reality TV on Monday morning by airing an interview with a former reality TV contestant.
The man had waited many years to be able to finally tell his story due to a legally binding contract with the TV network that stopped him from speaking out.
That contract has now expired, and the details he can reveal are shocking, to say the least.
It was Jodie and Soda who chose to keep the 'whistle blower' anonymous so that he would not face further repercussions for speaking out. His face has been pixelated in the video and his voice has been distorted.
"You've clearly suffered enough already," they told him.
Part of the interview can be watched in the video above. The full conversation as it was heard on Mix102.3 on Monday morning will be available to listen on the Jodie and Soda podcast via the iHeartRadio app.
The contestant said the restrictions placed on him while the show was being filmed were inhumane.
"We were unable to listen to any radio, TV or talk to anyone (from our personal lives)," he revealed.
"We were allowed one phone call when we were filming over Christmas, so there was one timed 10min phone call."
He said that one conversation he was allowed to have with family over Christmas was deliberately listened in to by producers, making it "like prison".
"That's how I've referred to it a lot of times, it is like prison," he said.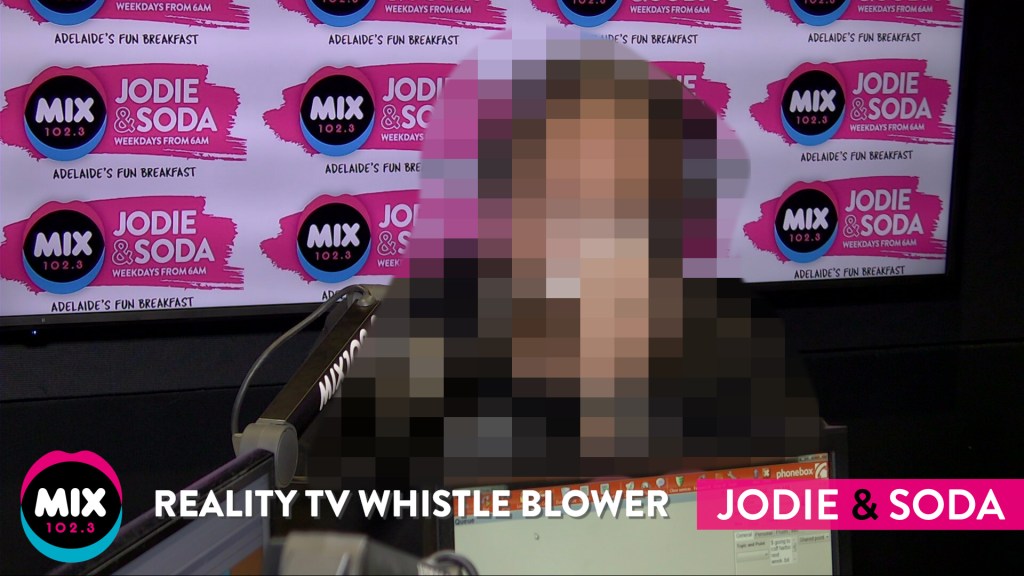 He revealed that the psychologist, who the public are told is part of the show's production to support the contestants, actually had ulterior motives.
"I really do think the main part of the psychologist on the show was to talk to the producers (and help them) get what they wanted and the reactions out of us rather than support us through what we were going through," he said.
"Producers would say 'what we want you to do is say this' and 'do it in this way' and 'have this much excitement about it'. Short of being handed a script we were told to say certain things.
"There was definitely a lot of lying going on. I felt that within my show there was deliberate set-ups."
LEAVING THE SHOW
During filming of the show, the whistle blower was involved in an incident that saw him leave the show.
The way it was handled still impacts him emotionally, many years later. He said it left him unable to find work, led to him suffering with his mental health, and posed many problems as he pursued a new relationship.
"The producer came in (to) see me the day after (the incident) and said 'look we're going to have to get rid of you but can you hang around for a few days because we need to film it'," he said.
"I was basically put in lock down for two days."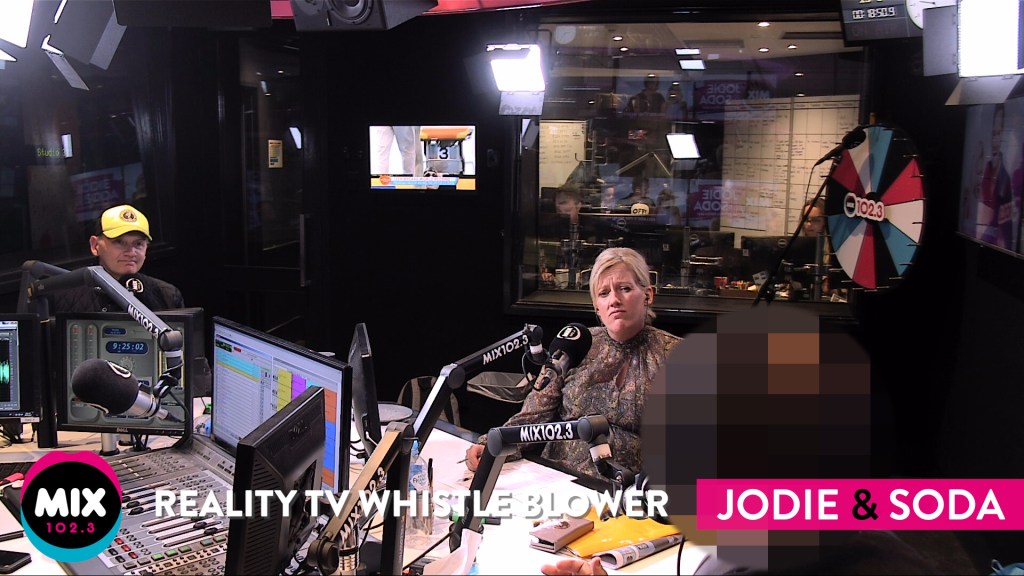 When he got home he was unable to reveal to his family that his time on the show was over until a film crew arrived.
Recalling this is still particularly painful for the former reality TV contestant, who was brought to tears as he opened up to Jodie and Soda.
"So when I came off the show I couldn't regain my employment with my employer," he said.
"(The show) continued to make money off me basically and I had to support myself.
"When it all came out, I really struggled with my family. I also struggled with the love interest I had before I went into the show.
"I struggled with mental health after that and I would say the show had a lot to do with it.
"You can see it obviously still affects me but I'm in a good place of my own. I've got a son of my own and my two step children and my beautiful partner and I've got a great job. But it still plays on your mind."
THE WARNING
His experiences have led to him issuing a serious warning to anyone thinking about applying for a reality TV show.
"We're all naïve, we all think that by being on TV that it will be the be-all-and-end-all but at the end of the day I got nothing but pain from it," he said.
"You'd be better off going to prison to be honest, because at least people can come and see you at prison and you have that support there because on the show you have nothing.
"It's not worth it. If you want to be controlled for the rest of your life and be listed as something you're not then go for it but my answer is don't do it."
Want more? Listen to one of our favourite moments from The Ali Clarke Breakfast Show – Tune in weekdays from 6AM on Mix102.3!