Don't Miss The Fun!
Mix 102.3's Holiday Fun Fair Is Here!
We have given up a lot this year, and these school holidays we want to bring the fun back to Adelaide. Mix102.3 is bringing you the Holiday Fun Fair!
Featuring a range of children's rides, thrill rides, show bags, sideshows, and food trucks, Mix 102.3 Holiday Fun Fair is the place for the whole family.
Open from Friday, September 25 to Monday, October 5 make sure you purchase your ticket here TODAY! Tickets are limited, so once tickets are gone, that's it!
Mix 102.3's Holiday Fun Fair
Where: Bonython Park, Adelaide
When: 25th September to 5th October
Session times: 10am-1pm, 2.30pm-5.30pm and 7pm-10pm
Getting to the event: Trams arrive regularly at the event site – for more information go to https://www.adelaidemetro.com.au/
Parking is available at the event for $8.50 per car. In the event of rain and the grass becomes too wet, patrons will need to park at Ice Arena or the Entertainment centre and tram one stop to the event.
Don't Forget Your Picnic Blanket!
Due to regulations from SA Health from COVID 19, the event will not have any chairs and tables, however we encourage patrons to bring a picnic blanket to sit in the picnic areas provided.
Do we have showbags at the fun fair? Of course we do! Take a look at the full showbag guide here.
And there's over 20 rides to pick from once you're through the gates!
Have a look at some of the rides that are coming by clicking below!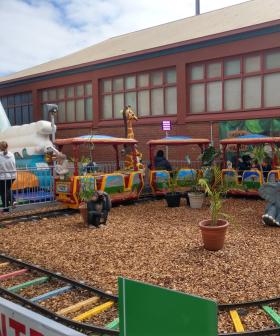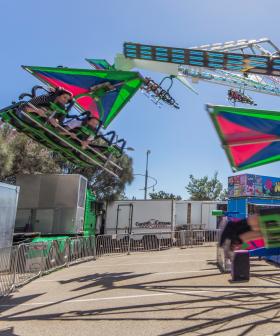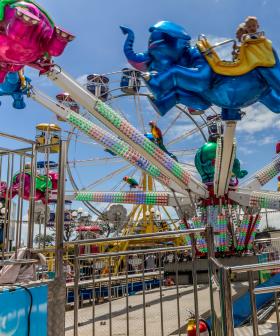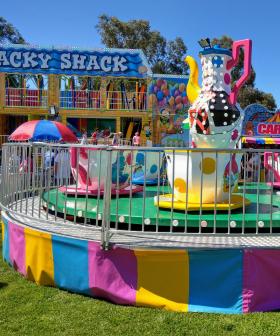 Here's the full list:
Octopus Inflatable – $6
Safari Train – $6
Tea Cups – $6
Pirates Nest – $8
Dumbo Elephants – $8
Fun Slide $8 (3 slides)
Jungle Twist Kids Coaster – $8
Wacky Shack Fun House – $8
Jumbo Jungle Slide – $8
Bumper Boats – $8
Dragon Wagon – $8
Expo Wheel – $8 pp (4 people $28)
Sizzler – $10
Skyflyer – $10
Cliff Hanger – $10
Dragon Castle Ghost Train – $10
Dodgem Cars – $10 per car
Rockwall – $10
Hurricane – $10
Rockwall – $10
Euro Bungees – $12
Kamikaze – $12
Hardrock – $12
Bulk Buy Value Pack – Purchase $120 worth of rides for $100, saving $20.
Have some questions about the event? Take a read of our Frequently Asked Questions here or you can reach out to us at holidayfunfair@mix1023.com.au or on 0414 908 863.
You can view the Mix 102.3's Holiday Fun Fair COVID Safe Guidelines here.