If you love having fun and you get excited by football, you are going to love AFL Max, Australia's first immersive AFL skills and family entertainment centre is launching this Saturday, June 29, just near Adelaide Airport.
Backed by some of the biggest names in the sport, including former Crow James Podsiadly, AFL Max is a fully indoor 5500m² family entertainment and training facility.
Merging state of the art technology and traditional skills development with fun for all ages, the centre will allow players and fans of AFL to test themselves against tailored kicking, passing, fitness and tackling activations to enhance their skills.
Alongside AFL challenges, the centre designed for whole of the community has a virtual reality zone, climbing walls, trampoline and soft play areas as well as food and beverage options making it South Australia's new hub of AFL-centred entertainment for all the family.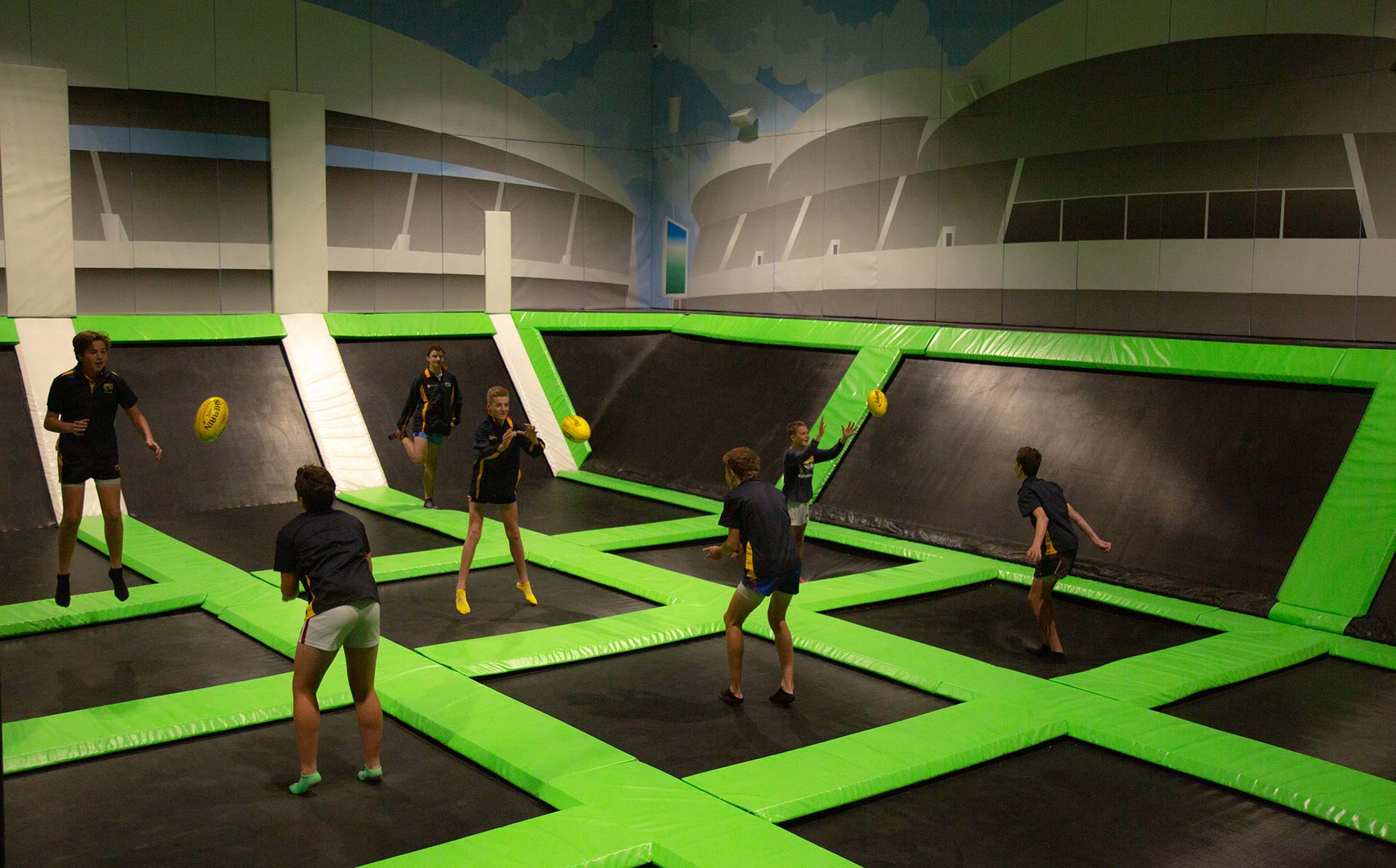 The AFL has come on board as a partner and will help promote the business, along with prominent SA businessmen Darren Thomas, Chief Executive of Thomas Foods International, and Eddie Taylor, Director at Hood Sweeney who joined after seeing the potential and value of the project.
Situated on the corner of Sir Donald Bradman Drive and Tapleys Hill Rd, the centre aims to facilitate enjoyment and development for all people through play and connection. AFL Max will provide a genuine, exciting and immersive indoor AFL themed experience for all individuals, families, clubs, schools and groups where they can have fun while learning and improving their football skills.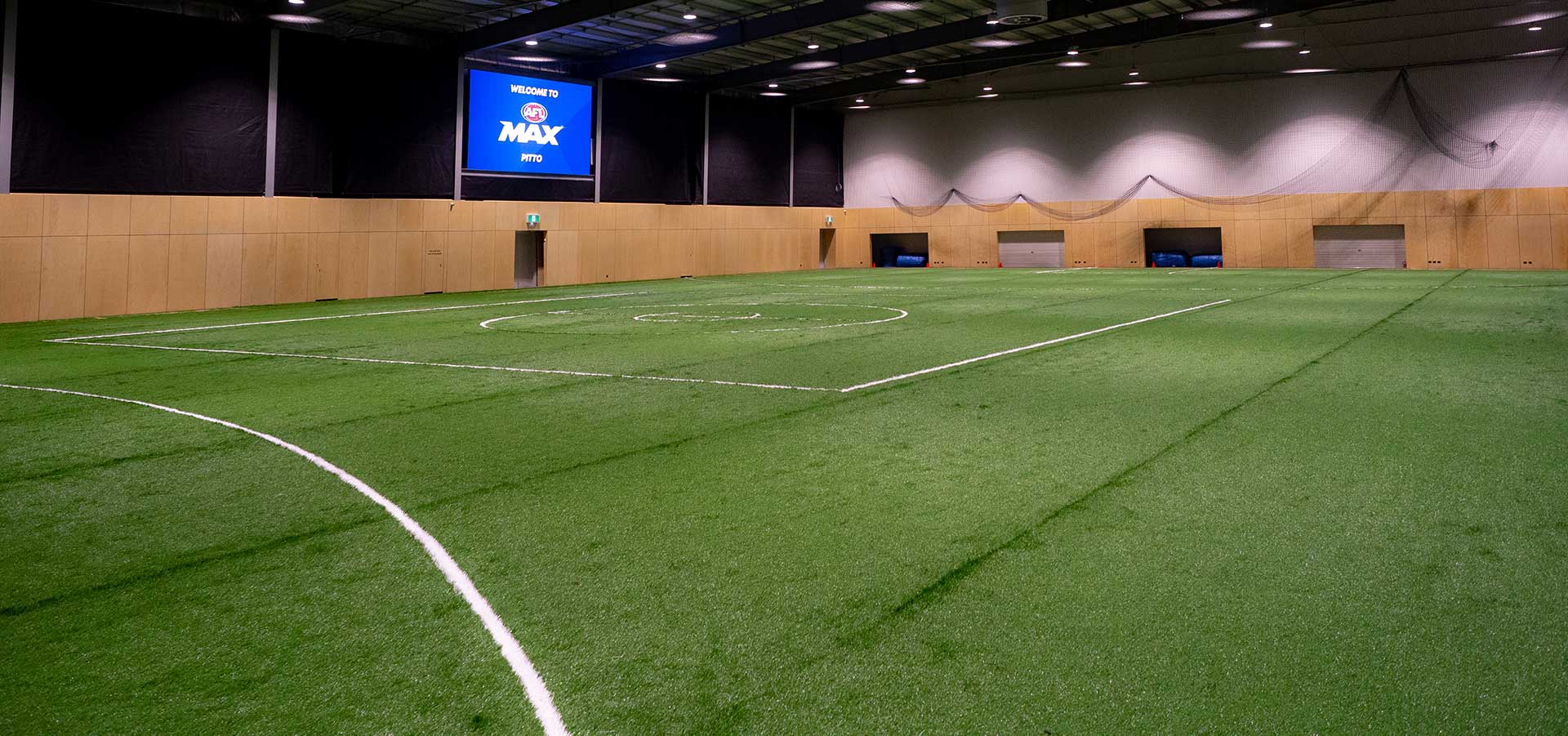 Podsiadly said the idea brought together his background in sports science, AFL and coaching, along with a passion for fitness and wellbeing. "We want to get kids and fans engaging in our sport in a different way,'' he said.
"Traditionally the way you play AFL is you go to Auskick then you play at a club, there's no in-between. We will get kids in for casual sessions, birthday parties, school groups, development academies, football clubs, all of these things."
"That's what my passion is, getting people connected and using Australia's best sports to do so."
The huge main area will be divided into a bump zone, a skills zone, a tackle and testing zone, where draft camp testing can occur.
"You can rotate through the trampoline zone, the climb zone and the four main zones,'' Podsiadly said.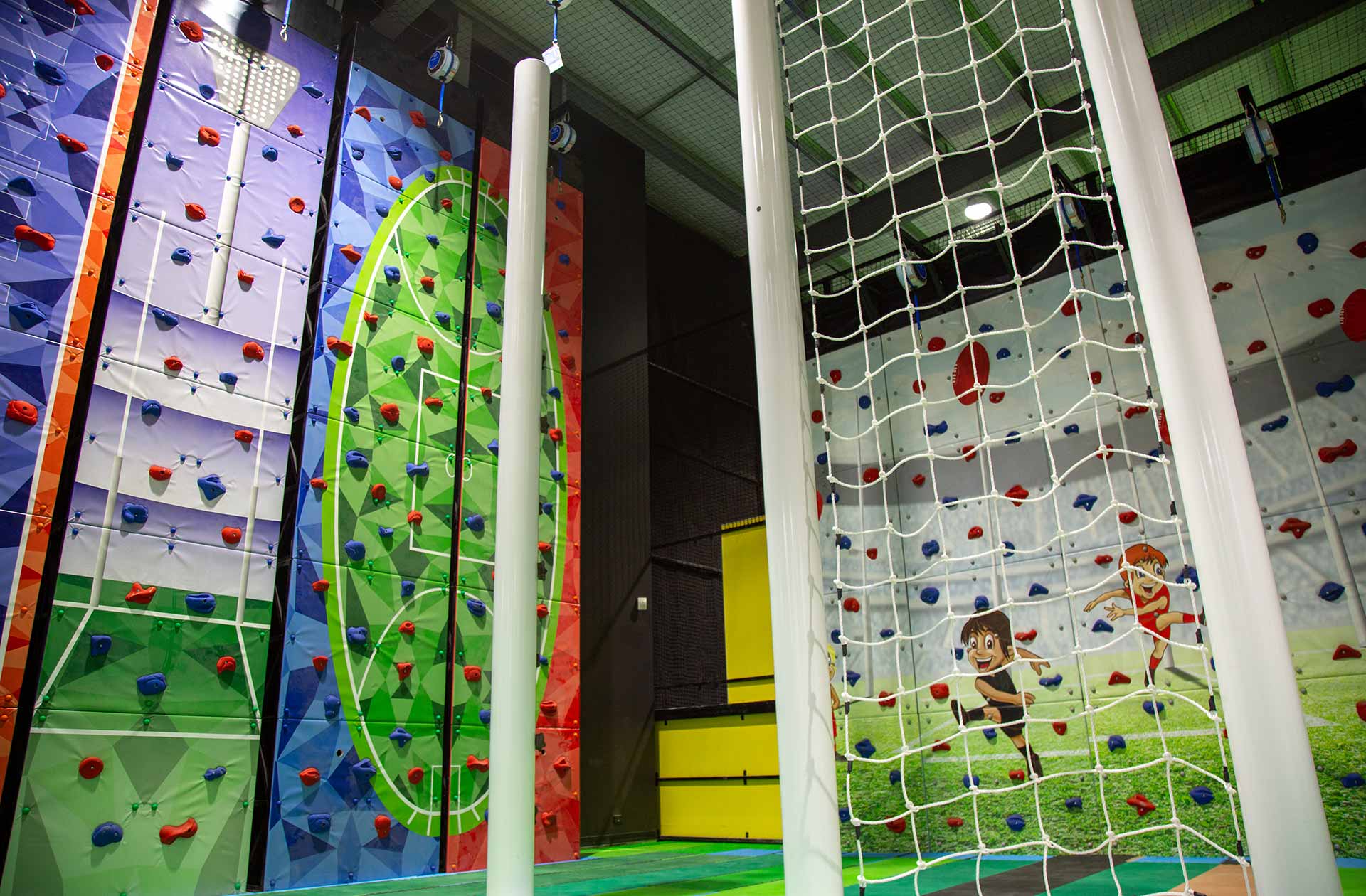 The facility has a full cafe and bar on one side, and creates a grandstand feel so parents and supervisors can watch their children and students while relaxing. There is also a 28 square metre screen for families to watch live football on.
Podsiadly said the concept could be rolled out interstate once it is up and running. "If we get proof of concept here in South Australia, which we believe we will, we'll look at Melbourne, Perth, Queensland''.
Tickets are available to pre-purchase at aflmax.com.au.