The cancellations of the Adelaide Show doesn't mean the fun has to stop! As they say in show biz, "the Show must go on!" It absolutely does, and we're doing everything we can to make it happen!
Yesterday we delivered 100 show bags to the amazing kids at Ngutu College with the help of the Kick Start For Kids foundation. Check them out!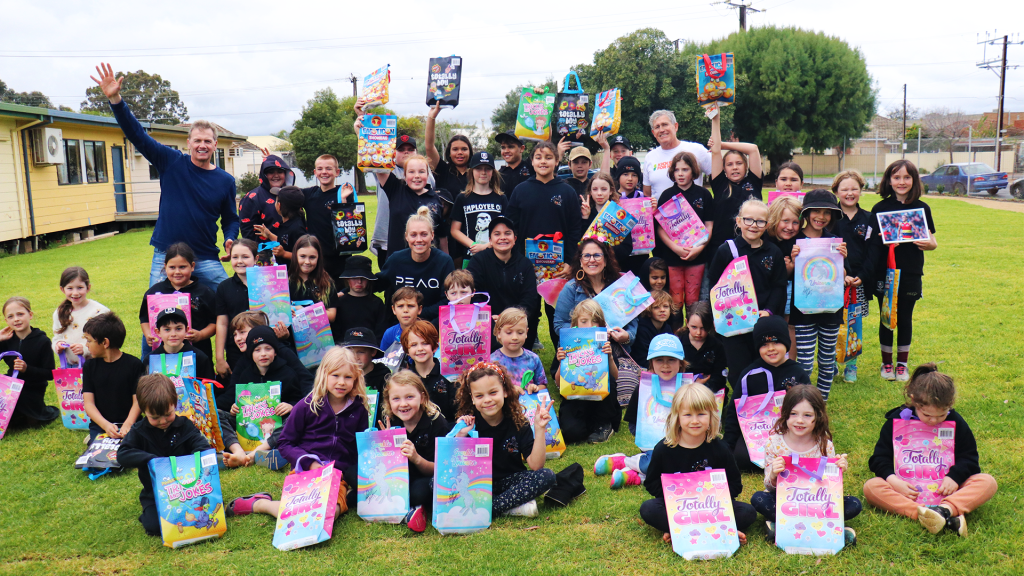 And once again, we're teaming up with our latest charity, to put some bright smiles on some of the most deserving kids faces!
Find out who's next below…
Want more? Listen to one of our favourite moments from The Ali Clarke Breakfast Show – Tune in weekdays from 6AM on Mix102.3!