If your kids have been begging you to put in a pool, then don't worry the good people at ALDI have got your back!
Instead of dropping the cash on a pool, you can buy your kids the next best thing – an inflatable water park for the backyard!
The inflatable structure, which looks a bit like a jumping castle, comes with an inflatable pool section, a slide, a built-in water gun, basketball hoop and climbing wall!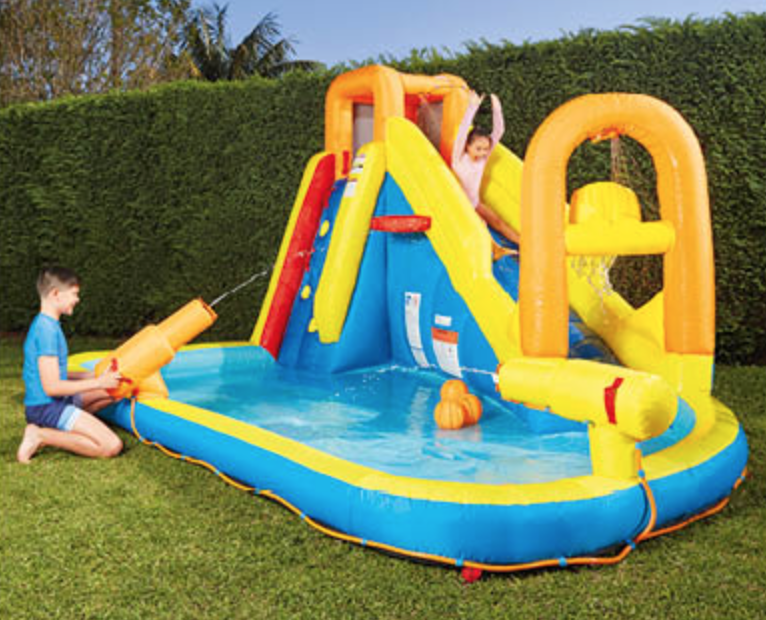 Better yet, it will only cost you $299! That's a heck of a lot cheaper than putting in a pool!
The inflatable water park goes on sale in ALDI's Special Buys section on Saturday November 23 as part of the 'Pool Time' promotion!
If you do have a pool, you can also get a ton of pool toys in the special buy including a pool noodle seat, a water hammock and inflatable animals.
You can also grab a new beach towel for just $9.99 or a pair of goggles for $7.99.
Check out ALDI's Pool Time special buys in stores across Australia on Saturday November 23.
Want more? Listen to one of our favourite moments from The Ali Clarke Breakfast Show – Tune in weekdays from 6AM on Mix102.3!