Erin is on a pen pal journey. She's bringing back the art of letter writing.
One of Erin's newest pen pals is 7-year-old Callum who sent in a lovely letter to Erin.
For a 7-year-old, his penmanship is great! But his dad did include a transcription of the letter which was very handy!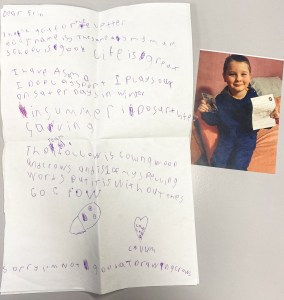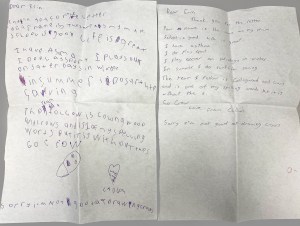 Thanks for the letter Callum! Erin LOVED IT!
Want more? Listen to one of our favourite moments from The Ali Clarke Breakfast Show – Tune in weekdays from 6AM on Mix102.3!