Adelaide is finally getting with the times as the fashion-forward shop, Glassons, has announced they're opening a store in Westfield Marion!
Westfield Marion announced on their Facebook page that they're stoked to be opening the popular store saying, "We are so excited to welcome the first @glassons store in South Australia, to Westfield Marion. Glassons is your destination for what's new, what's trending, must-have fashion pieces, wardrobe staples and everything in between!"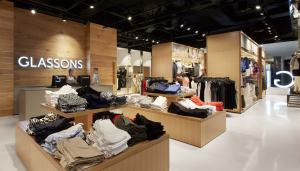 Adelaidians are going WILD for the announcement with thousands of comments sharing the news.
So, it looks like everyone in Adelaide will be wearing the same trendy fits when the store is set to open in August. At least we'll all look cute!
Glassons is an Australian and NZ based company, creating the must-have fashion pieces for the season. They have recently opened in the US and have been a big hit.
Want more? Listen to one of our favourite moments from Erin Phillips & Soda – Tune in weekdays from 6AM on Mix102.3!