Since bringing you the Nutella Burrito last week, we have thrown our winter diet out the window and now we're about to really tuck in.
This time it's 'dessert fries' which appear to be a lot like Adelaide's infamous ABs except instead of yiros meat and garlic sauce on top of the fries, it's sweet ingredients.
WHAT?!
Yes, 'sweet cinnamon fries' on the bottom and things like chocolate sauce, biscuit crumble and marshmallows on top.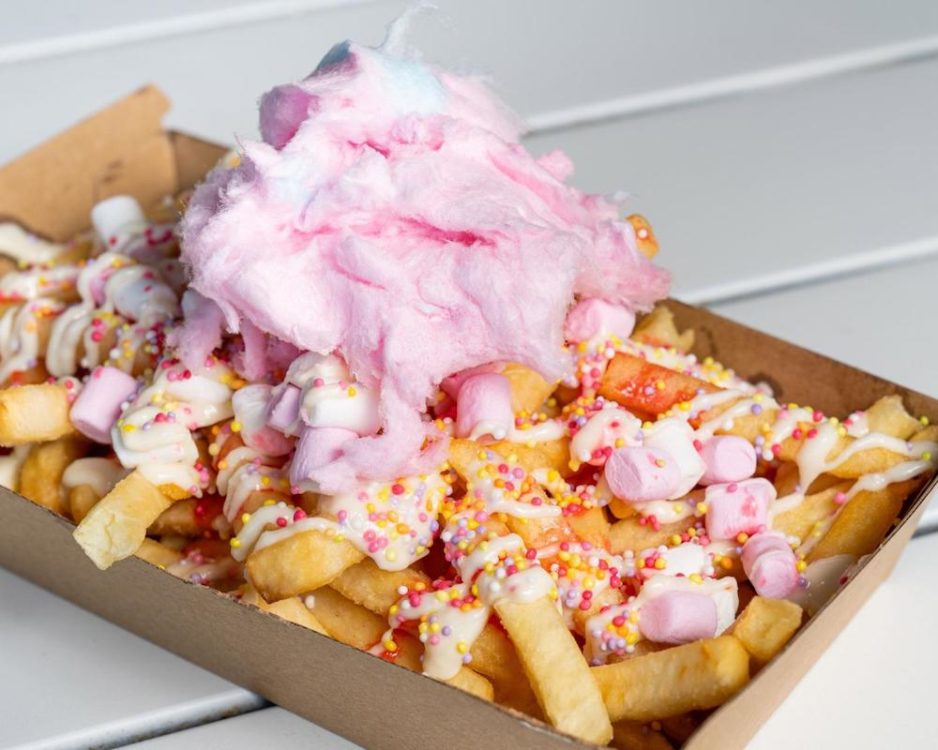 We can't say we've tried them… in fact no-one other than the owner's family and friends have tasted them because the shop hasn't opened yet.
But GlamAdelaide released a sneak preview of the new Adelaide dessert sensation and now we can't wait to give them a try.
The shop is 'The Chocolate Chippery at 840 Lower North East Rd in Dernancourt and is scheduled to open this Sunday.
Now feast your eyes on the 'dessert fries' menu…
The Original
Sweet cinnamon fries layered with fresh strawberries, biscuit crumble and a generous drizzle of chocolate sauce, topped with white chocolate buttons.
Oreo Supreme
Sweet cinnamon fries, white chocolate sauce, Oreo crumble, chocolate sauce and white chocolate buttons.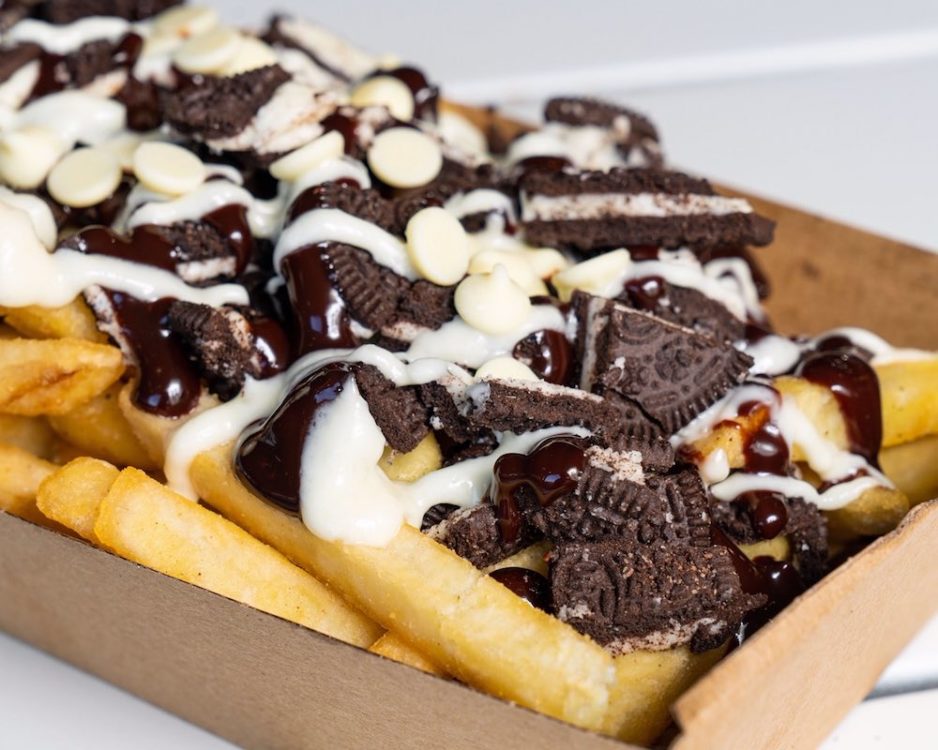 The Wagon Wheel
Sweet cinnamon fries, drizzled with a berry sauce, biscuit crumble, delicious marshmellows and chocolate sauce.
But apparently you'll also be able to 'build your own' and they'll be doing UberEats! Look out late night snack!
Want more? Listen to one of our favourite moments from Erin Phillips & Soda – Tune in weekdays from 6AM on Mix102.3!