This is WILD! You remember tearing off the wrapper of a Bueno?! (…You did it yesterday right?) Can you believe these delectable treats haven't been made into Ice Cream?
We did the research, and guess what? It HAS been made into an Ice Cream! And what's worse is, there's no clear reason why other countries seemed to have been able to experience this, but we haven't… We tried Kinder Australia & NZ product page and the prognosis doesn't look good…
Is there a positive side though? A better cultural understanding perhaps? – In that, we know what they get, and what we certainly don't! Europe; Bueno Ice Cream cones, Bueno Ice Cream Bars and even delightful little ice cream sticks! Us? None! Or maybe Nada?
As one of the hottest countries in the world, surely we're entitled to ATLEAST one of these products?
We need to make a case for this… And what better way, than a petition?
Help us see this through!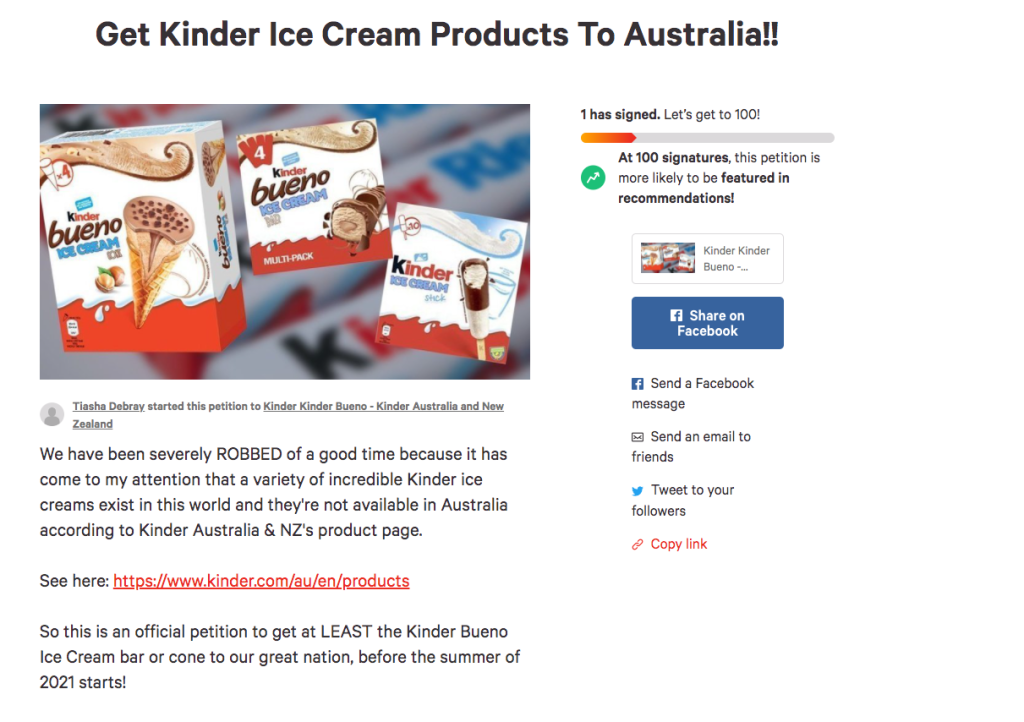 Want more? Listen to one of our favourite moments from The Ali Clarke Breakfast Show – Tune in weekdays from 6AM on Mix102.3!