We know halloumi salad, halloumi fries, halloumi burgers, halloumi kebabs and halloumi fritters but we've never heard of this….
HALLOUMI POPCORN!
Oh Em Gee… Imagine that beautiful, warm, squeakiness in a round ball of popcorn.
We haven't actually tried it but it sounds like perfection and the photos are divine.
GlamAdelaide unearthed the new addition to Sublime Café's mid-winter menu. They say the halloumi popcorn can be ordered as a side or added to other menu items.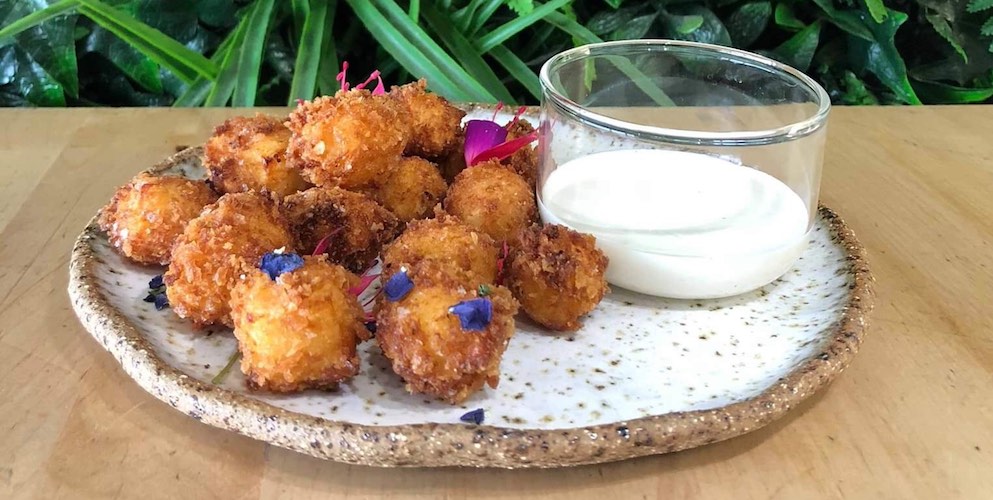 So where is this Sublime Café we hear you asking, and what is the absolute earliest time that we can book for?!
Well, it's just south of the city in Clarence Park, which is just past Goodwood. Specific address is 55 East Avenue.
They are open in the mornings until late afternoon but not at night. So this needs to be a daytime halloumi fix. Fine by us.
They appear to also do catering for functions, which includes the halloumi popcorn.
Stop it.
Want more? Listen to one of our favourite moments from Erin Phillips & Soda – Tune in weekdays from 6AM on Mix102.3!