If you've always wanted to be a triple threat of the DDD – Dumplings, Daiquiris and Disco and now is the time to SHINE!
Undercover Events are bringing you all your dumpling and daiquiri cravings held at Fine & Fettle. For $72, you can sip on delicious daiquiris, indulge on unlimited dumplings and dance the night away.
Hosted at the cutest lil venue – Fine & Fettle, featuring gourmet delicious dumplings and unbelievably tasty daiquiris. Spoil yourself, friends and family this year. This is perfect for a night out, birthday gift, celebration or just because why not?!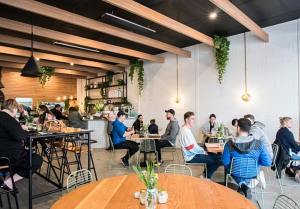 With their event on April 23 already sold out, you can grab tickets for May 1 and 14.
Your ticket includes unlimited dumplings from 6:00pm-8:00pm, with flavours including fried tofu and cabbage, pan-fried pork and chive, steamed prawn and steamed scallop.
Unfortunately, it's not all you can drink, with just one daiquiri on arrival but there are drink specials through the night.
The d-floor gets pumping after 8:00pm, with drink vouchers and prizes to be won throughout the night.
Want more? Listen to one of our favourite moments from Erin Phillips & Soda – Tune in weekdays from 6AM on Mix102.3!