We're being transported back in time to when arcade bars were all the rage but this time we've got matching cocktails to go with our game of choice.
Power Up Bar is giving us all the nostalgic feels as the retro gaming bar has over 100 arcade games to choose from. And honestly, what's an arcade game without an inspired cocktail to go with it.
Mortal Kombat your thing? Well, they've got a magical Sub-Zero shot for you that actually SPARKLES!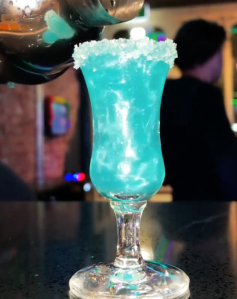 What about Pokemon? They've got you covered with June's special – Charizard's Evolution! With three sizes, you can experience Charizard's evolution for yourself from the Charmander Shot (Mango, orange and strawberry), Charmeleon Bacardi Sunrise, and the big finale, the Charizard (Tropical, spiced, and everything nice)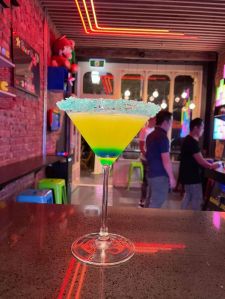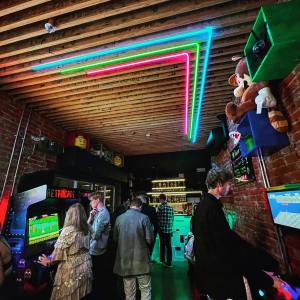 Their monthly specials are always sure to impress with previous concoctions seeing Yoshimitsu's Poison Breath, a refreshing Sake based cocktail with hints of melon, citrus and passion fruit which is all rounded off with a drop of poison at the bottom.
Opening in December last year, Power Up continues to power up in popularity (see what I did there). Run by the same owners of The Sorcerer's Bar, the sister bar sees similar themes with glowing, flaming, mist-flowing creations that honestly make you drool.
View this post on Instagram
And let's not forget about the amazing array of arcade games. From Mario, Mortal Kombat, Street Fighter, Pac-man…They have every game you could ever want.
Go try one of their amazing cocktails at 20 Leigh Street Adelaide and keep up to date with all their news here.
Want more? Listen to one of our favourite moments from Erin Phillips & Soda – Tune in weekdays from 6AM on Mix102.3!