The new app 'Vined' just changed the wine tour game and we are here for it. From over 250 winery, brewery, and distillery options this app organises everything from transportation, payment to dietary requirements.
Now we all LOVE the wine tasting portion, but the prior organisation of wineries, who is desi driver negotiations, coordination of friends, transport and booking tasting is kind of exhausting. So, we were ecstatic when we found out Vined does all that for you.
App founder and creator Rogelio Galdamez says "Vined was built for the need to be able to organise a customised wine tour with a tap of a button!"
"Growing up in our beautiful state, South Aussies naturally develop the palette for wine and with such a picturesque scenery as you tour through our wine regions it's only natural the enjoyment that you get hanging out with your besties drinking the best wines at the best cellar doors in the world."
Soft launching earlier this year, they've already had an overwhelming response. In just 3 months, they have thousands using the app and have created over 250 tours. Clearly, people needed this in their life and love the idea of creating a personal wine tour at the click of a button.
So, how does it work? It's actually super simple.
First, you select your date, pickup location, and region you want to go including Adelaide Hills, Barossa Valley, McLaren Vale or Langhorne Creek. There's a bunch of filter options so you can really tailor your tour to suit you and your BFFs.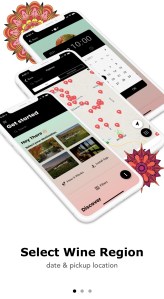 Next, you choose your wineries and passengers. The app features a split-bill function, so you also don't need to worry about who-owes-who what. It evenly divides the cost between all the attending guests.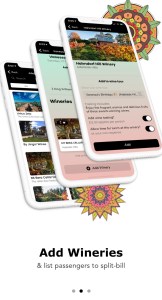 And finally, it connects you with a driver, and voila, you're sipping on SA's best wines all day long without a worry.
The app also has a favourites list so you can save your fave wineries for your next tour and a Wine Diary so you can remember (because things are going to get a little blurry) what you love about certain wines.
Honestly, this app may be our new favourite because it's such an easy, hassle-free way to organise your next wine tour.
Head here to download the app and to keep up with all Vined-things, head to their socials here.